2020: The Year to Invest in Customer Success
Published on Jan 15, 2020
Sébastien Buffier, Head of Customer Success, Pharma at Inova Software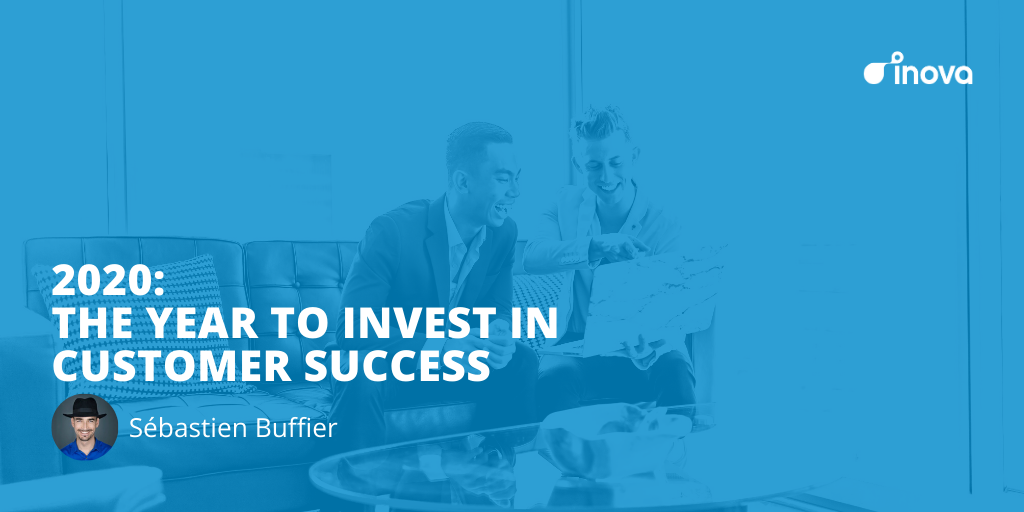 Remember that toy that you really wanted for Christmas as a kid?
You spent all December bugging your parents about it. Christmas Day dawned, and you ripped open the wrapping paper to find the toy of your dreams. An excited shriek followed, and then days of playing with your brand-new, all-time-favorite thing in the world.
And then comes January and the Christmas present you couldn't stop thinking about it now banished to the toy box to be only occasionally unearthed before being donated to the local thrift store in near-new condition.
As a child I'm sure I lived this and now, as a father of two, I'm living it again. It's got me thinking about how I can make sure that those toys get played with more than a couple of times and, strangely, it's also got me thinking about the role of the customer success team I lead here at Inova.
Moving Beyond Initial Enthusiasm
In one sense a customer that invests in new software is a lot like a child on Christmas morning.
They've put an awful lot of effort into researching their options, they've likely written down clearly what they expect their new software to help them achieve, and they've taken advice from consultants, analysts, and their peers as to what is popular, what works best, and what to look out for.
Finally, the big day comes, the software is deployed, and the fun begins. New processes, new strategies, new integrations and – fingers crossed – everything works just as promised; the batteries are included, so to speak.
But just like the toy that is so eagerly awaited, many times new software is deployed to an initial enthusiasm that spikes before declining rapidly as enthusiasm fades or grand expectations go unmet. The software gets used heavily for a couple of weeks, then a little less, then sparingly, and finally it's just another icon in a start menu you learn to ignore until the next big thing arrives or a line manager asks for a quarterly report. At that point it is out with the old, in with the new, and the cycle starts over again.
It's a familiar story – unless your software vendor invests in customer success.
Working Hard to Ensure Customer Success
Where could a customer success manager have intervened to save the customer?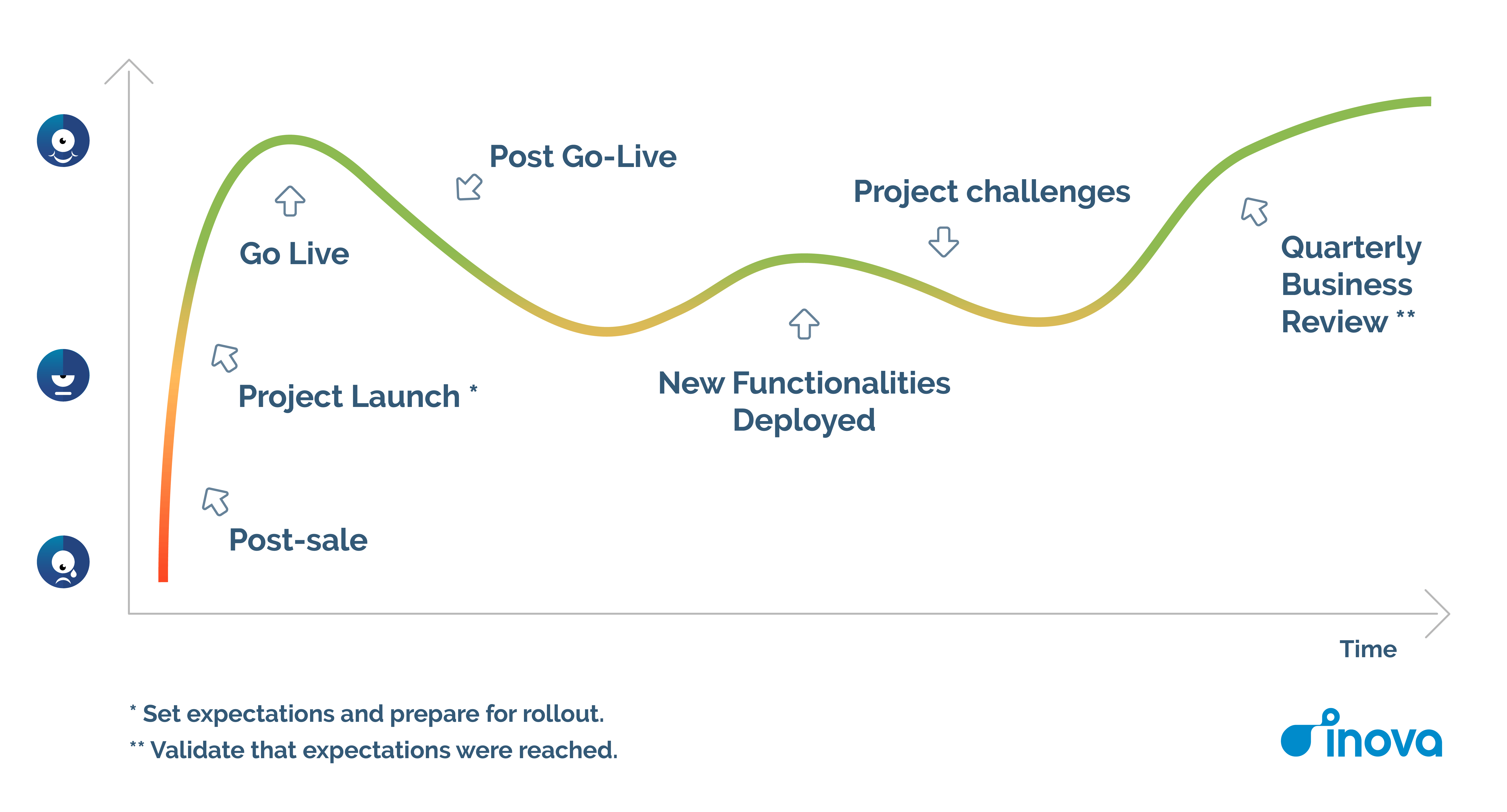 At Inova customer support starts even before the customer success team enters the scene. First, our project team works with the client to ensure that the implementation and integration of our software with existing systems and processes is smooth and trouble-free. This early work is enormously valuable for ensuring that things get off on the right foot.
Our customer success team then takes over and a dedicated customer success manager is allocated to every account. They introduce themselves, identify the most priorities of the client, start working with them to help them reach their initial goals, and then stay connected so as to ensure the customer generates the value they need as those goals evolve with time.
The relationship is one of proactivity, not reactivity. An effective customer success manager will help the customer fully exploit their software choice, and they'll suggest improvements to workflows, report configurations, and guide the customer towards best practices to avoid pitfalls before they emerge.
In effect, when project and customer success teams work effectively the post-implementation enthusiasm decline doesn't appear.
Instead of losing interest in the software, the client learns more about the capacity of the software to help them in their daily work. Experienced customer success managers help clients unlock the hidden value in their organizations by leveraging software tools. They are skilled at keeping customers engaged and enthusiastic about the software they have purchased and ensuring that nothing is prematurely dispatched to the virtual toy box.
Customer success managers also help ensure that use of the software expands with time. As the relationship with the customer deepens with time, the customer success manager earns more about their challenges, their needs, and can suggest upgrades, options, and strategies to ensure that the software continues to add value.
And, no surprise, a customer that succeeds is far more likely to stick with their software beyond the analogous 'Christmas hangover' period.
Investing in Customer Success
So, who needs a customer success program (besides Santa Claus, of course)?
I'm convinced that any software business needs to invest in customer success to ensure long term value creation for their clients, and to grow their own business, too.
That's because company committed to the success of their clients is a company that will deliver a better product-market fit because they know their client so much better.
And it's because a company focused on customer success is focused on building relationships.
In 2020 I think you'll see software companies investing more in customers success just as Inova has since 2014. This renewed focus on the client will increasingly replace the introspection of the developer-driven software world, and the industry and its customers will be the better for it.

---
This article was originally published on LinkedIn on January 15th, 2020 by Sébastien Buffier, Head of Customer Success, Pharma at Inova.
Further reading
Eli Lilly & Company and Evox Therapeutics recently took Inova beh...
Read more