Genentech Partnering: Driving Success with Flexible Alliance Management
Published on Jul 18, 2016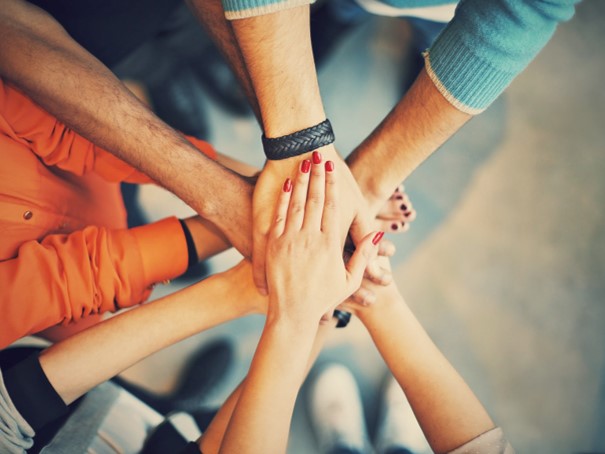 Partnering in the life sciences isn't for the faint of heart. It's time-consuming, subject to sudden, unforeseeable challenges and inherently risky. To succeed, pharma and biotech companies need flexible processes and the right tools. Genentech, the powerhouse biotech, sheds light on the topic in a recent article discussing how they build effective alliances. Genentech's article provides valuable insight into the partnering processes and needs of large life science organizations. Taking it one step further, in this article we discuss how a pharma CRM with robust alliance management tools can help the partnering process.
Building Successful Alliances
At Genentech, they believe that transforming ideas into reality takes not only the right people but also a determination to succeed. They come at partnering with a flexible approach, ready to adapt to the unexpected challenges that inevitably arise. The partnering team is divided into two groups, the business development team, who searches for new technologies and partners, and the alliance management team, who takes over once a deal is signed. The alliance management team plays the critical role of transforming newly signed deals into profitable alliances. In particular, alliance managers contribute to financial planning and forecasting, oversee obligations and provide strategic insight when and if changes need to be made to a deal.
The flexible approach to partnering plays a big part in making and keeping alliances successful. As Patrick Bigot, Vice President and Head of Alliance Management at Genentech, explains, "In a complex research environment, you do a series of experiments and before you know it, you're moving off in a different direction because that's where the science is taking you." How do they cope? They renegotiate the financial terms of the agreement, requiring the alliance manager to work closely with their partner as well as the financial and legal teams. As a rule of thumb, Genentech alliance managers keep an open mind about amending contracts in order to make their partnerships continue to work.
A Pharma CRM: From Scouting to Alliance Management Tools
Genentech's article reflects an important reality in the life sciences: partnering is complicated. That's why Inova created a pharma CRM for partnering. Using Inova's CRM, life science companies track everything related to partnering opportunities, whether they're in/out-licensing projects, collaborations, M&A or CMO/CRO. By keeping organized and enabling better collaboration, partnering teams are more effective. Thanks to Inova's alliance management tools, when a deal is signed, all of the partnering intelligence is seamlessly handed over to the alliance management team. Colleagues outside the partnering team, such as the financial or legal teams, can also access the platform to view alliance information or to contribute their expertise regarding possible contract amendments. Inova includes key alliance management features for managing and reporting on financial and non-financial obligations, contractual amendments, governance bodies' activities and more. Standard reporting enables alliance managers to quickly evaluate and compare alliances based on their strategic importance, monetary value and complexity. Partnering may be complicated, but with best practice processes and tools life science companies can push the odds of success in their favor.
Further reading
As I'm writing this, we've just closed the COVID-19 Virtual Partnering Event. The final mee...
Read more