Pharma's Digital Transformation
Published on Jan 29, 2019
by Gilles Toulemonde, CEO at Inova Software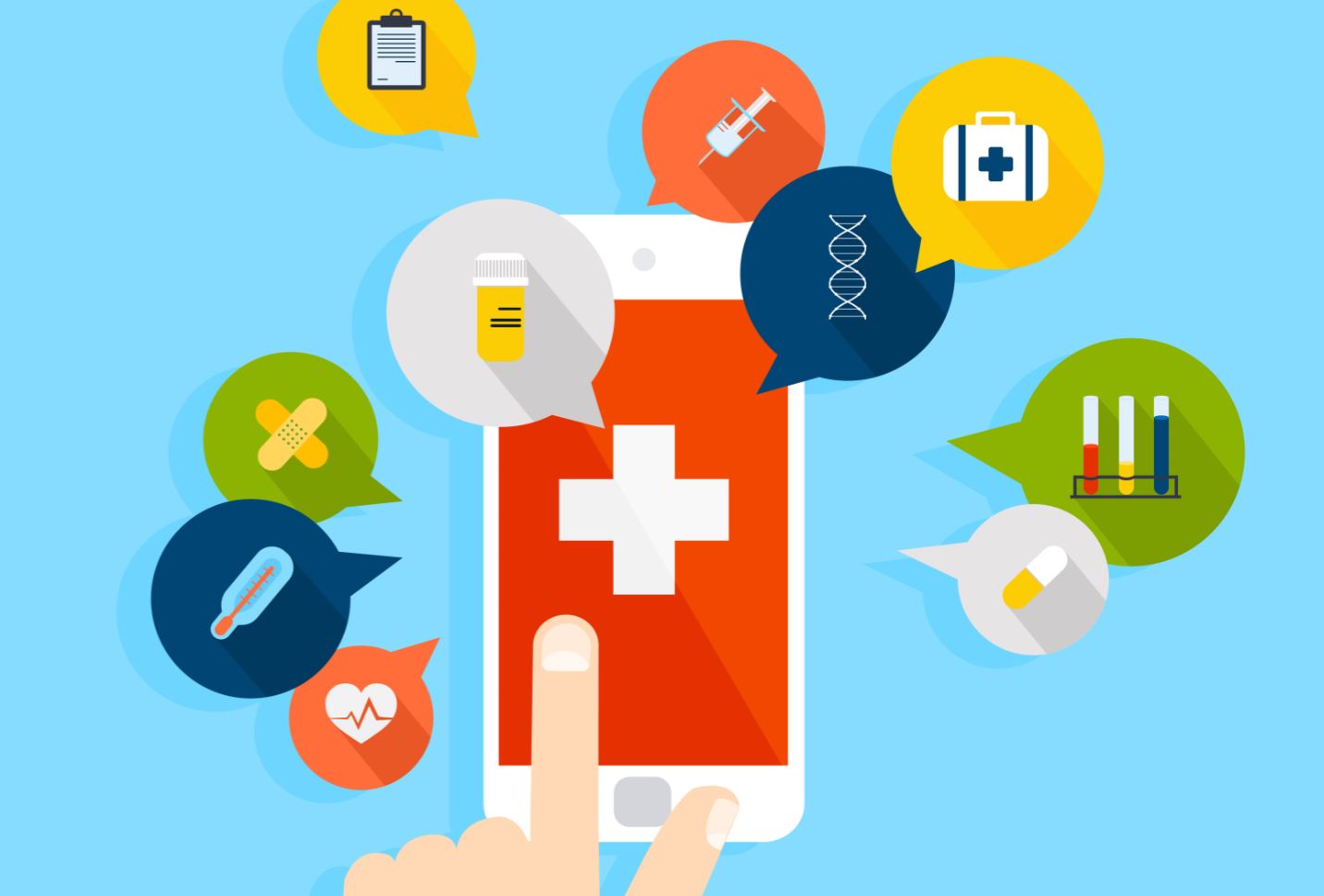 Healthcare has gone digital. A recent report from McKinsey showed that more than 70% of consumers are already using information they found online to manage their health and wellness. The pharma industry is undergoing a similar digital transformation, bridging high-tech discovery with mobile patient recruitment efforts.
Pharmaceutical companies are eager to join this digital transformation. In fact, many are leading it. It is well recognized within the industry that digital health impacts every aspect of the pharma value chain, from discovery to clinical development through commercialization. It brings important benefits such as better patient outcomes, lower costs and broader consumer access to quality, data-informed care.
The opportunities to get involved are many – there are literally thousands of digital startups with innovative solutions in digital healthcare. Just last year alone, $7.9 billion dollars were invested in 585 digital health companies. And it doesn't hurt to be spurred on towards these partnerships by the FDA. Their 2017 Digital Health Innovation Action Plan encourages the incorporation of A.I., mobile technologies, imaging solutions and the like to generate and collect outcomes data. The FDA also encouraged deeper collaboration with regulators to streamline the process of "mHealth" device approvals and adoption.
The challenge has shifted from identifying a complementary technology to selecting the right one to partner with. And, of course, navigating how to collaborate effectively and harness the full value that digital connectedness provides to patients, research scientists and commercial endeavors. Partnering with digital health companies is a big change from partnering for small molecules. Digital health is virtually boundless with respect to permutations and combinations. What is more, it has different codes and new ways of doing business.
Pharma must get multiple, globally dispersed departments and groups aligned and communicating effectively about their partnering activities. Adding to the pressure, the clock is ticking. If pharma doesn't make the transition now, they'll likely lose out. The status quo of industry swim lanes has eroded: tech companies have moved into healthcare, life science vendors have moved into drug discovery and patient care, online retailers have become virtual pharmacies and more. The lines are now totally blurred. Hospitals, medical technology companies, health insurers, digital start-ups and innovative tech companies (like Google, Apple and Amazon), are all fighting for space in digital health.
As CEO of Inova, the most popular partnering platform among biopharma companies, and as an investor and board member of a health company dedicated to mental illness, MentalApps.com, I see this digital transformation from both sides of the table. Below, I've gathered some examples of pharma companies and their innovative, digital health partnerships. This offers both a deeper perspective on the collaborations driving digital change and a better understanding of the impact these partnerships are having on the digital transformation process.
Accelerating drug discovery with AI
Pharma's digital transformation requires leaping into a technology-forward culture, which first got started with the integration of high-throughput screening decades ago. Today, neural networks, predictive analytics, machine learning, deep learning and augmented reality are ubiquitous, across all industries, and in life science in particular. In fact, with respect to acquisitions of AI technologies and incentivized partnerships, the race is on. In the first quarter of 2018, a record breaking $1.9 billion was invested in 124 start-ups.
Merck, a traditional chemical compound-based big pharma, was among the first to recognize that proteomic approaches such as classical molecular docking are tedious: AI drastically reduces the number of hypotheses that need to be physically tested or modeled virtually. A recent publication highlighted how rapidly and accurately an AI system could predict the interaction between a compound and target protein.
Merck and Numerate (advanced cloud-based analysis that is accelerating drug design of novel small molecules) have been actively collaborating for several years on an AI-based approach to discovery. Merck has also paired up with Atomise (discovery of novel small molecules through deep learning).
Merck is not the only big company to recognize the value of accelerated discovery through partnerships with AI tech companies. For example:
GSK invested $43M in its collaboration with Exscientia (automated A.I.-guided drug design) and reportedly spent double that to have Benevolent AI conduct drug discovery on its behalf.
GNS Healthcare is applying its Reverse Engineering machine learning and simulation platform at Celgene.
Pfizer teamed up with IBM to use Watson for accelerated hypothesis generation and testing in immuno-oncology research.
Undeniably, the digital transformation is underway, and it is not only happening in drug discovery.
Reducing cost by improving clinical trial efficiency
Clinical trial efficiency is a key driver of clinical trial success. Digital health initiatives offer a new way to reduce costs. Launching a new drug is expensive: by some estimates it costs well over $2 billion just for discovery and development, while commercialization costs often add another 50%. That is not to mention the inherent costs associated with the increased complexity of personalized medicine. Let's also not forget that terrifying failure rate, which would instill fear into the heart of the even most seasoned gambler.
At the current rate, drug discovery and development is not sustainable, putting the future of innovative treatments at risk. One possible approach to cost reduction is moving towards a "digitally-enabled clinical trial system". In essence, combining wearables with mobiles, advanced analytics and secure reporting that protects patient privacy.
For instance, GSK has been working with McLaren, a company that builds racecars and puts sensors on its Formula 1 racecar drivers. Using McLaren's technology, GSK is running a clinical trial that outfits children in India with sensors. Their goal is to develop technology that monitors patients in real-time, 24/7 versus trying to compensate for the inherent bias and aberrations in data that results from occasional check-ups.
The parallel move towards patient-centricity
Some pharma companies are partnering with digital health companies to improve patient-centricity. Patient-centricity is all about understanding the patient's reality, from their perspective, with their limitations, accessibility challenges and variable behaviors. From a place of understanding, it then becomes possible to solve for ways to improve it.
In order for a patient-centric strategy to succeed, the predictive factors of poor health-related quality of life (HRQoL) must first be identified. This is a big change from "science-based only" strategies which previously treated patients more like carriers of disease versus people. UCB has been a pioneer in this regard, changing the collective mindset and ushering in tremendous change.
UCB launched an epilepsy forum in 2010 by partnering with Patientslikeme.com, an online patient community. Here, patients with epilepsy can safely report, record, monitor and share demographic, disease and treatment characteristics. This information provides valuable insights into how patients perceive and understand their symptoms and disease. From this real-world patient data, UCB learned that improving a patient's quality of life required a two-prong strategy.
This strategy includes: one, designing and delivering a treatment regimen that reduced the number of severity of seizures, and two, improving cognitive function by addressing memory and concentration problems. The understanding that a patient-centric strategy brings to research helps drive discovery with a laser focus. Through these insights, patient health can be improved along with clinical trial outcomes and commercial success from the partnership.
Facilitating better access to care and medication
Digital technologies also facilitate improved access to treatment. For example, the Novartis Malaria Initiative includes the SMS for Life program as a key component of its partnership. The program incorporates SMS technology to manage inventory, recording and adjusting for anti-malarial treatment availability levels at point-of-care. The information is collated in a central database and used to inform and improve access nationwide across Nigeria. Version 1.0 of the program was so successful, that v. 2.0 was recently launched in partnership with the Kaduna State Ministry of Health and Vodacom.
Giving off-patent drugs an upgrade
Upgrading off-patent drugs with digital health technology could be hugely beneficial for pharma companies and patients alike. If upgraded drugs provide better health outcomes, the pharma owners will be able to request new patents or patent extensions and renegotiate reimbursement. For example, Otsuka has partnered with Proteus Digital Health, to upgrade its neuromodulator, abilify®. The now off-patent drug is prescribed to patients with depression, schizophrenia and bipolar disorder with good patient outcomes.
These patients struggle with adherence which further exacerbates their mental illnesses. To this end, Otsuka and Proteus developed an upgraded drug which now includes an ingestible sensor embedded within the tablet. A synergistic companion sensor is affixed externally to the patient's skin. Together, the two sensors measure physiological responses in response to the timing of the drug consumption and release. With the patient's permission, the data is sent to the patient's care provider and patient's smartphone.
Although the FDA originally rejected the Otsuka-Proteus pill because they needed additional proof of its effectiveness, the partners dug in and worked collaboratively to ultimately secure FDA approval late last year. In essence, pioneering a new field of digital adherence and compliance with the smart pill. The partners recently extended their collaboration with an $88M additional investment.
Taking digital health all the way
Can digital treatment simply replace drugs altogether? It's a futuristic concept but it's not total science fiction. While it would be foolish to predict that an app can one day cure cancer, at least in some therapeutic areas app-based treatments are having a moment.
For instance, Tilak Healthcare, co-founded by iBionext in 2016, is currently developing a disruptive technological platform of video games prescribed by healthcare professionals to target age-related macular degeneration. The video games could be used to not only diagnose macular degeneration but also used to slow down its progression just like a drug would do. Similarly, Akili Interactive has embraced a "play your medicine" strategy where children with ADHD are encouraged to interact with therapeutic video games to bring focus and calmness. There are multiple other opportunities like this that are ripe for digital innovation collaborations with pharma. However, for these collaborations to succeed, the right partners must be involved.
Digital health transformation requires the right partnerships
As we see from the previous examples, digital health technologies have incredible potential. These examples also illustrate the diversity of partnerships that pharma will have to embrace if they want to lead this digital transformation. Indeed, if they want to even be a part of it.
From an organizational standpoint, this is not a trivial challenge. In the early 2000s, pharma accelerated in-licensing activities to fill their pipelines and reduce the pending impact of the patent cliff. A spending frenzy ensued and biotechs enjoyed the luxury of naming their price. With the advent and promise of A.I.-based innovations, deal-making is even more rampant today. Beyond the difficulty of finding the right partner with the right technology, the challenge of embracing digital health at the scale and pace demanded, and expected, by today's informed patients is significant.
In the context of digital transformation, however, scaling up the digital office might be necessary but won't actually get the job done. The digital transformation must occur everywhere and be a coordinated effort. Doing so requires that biopharma companies find a way to accelerate and orchestrate their partnering activities with companies showing exceptional promise within the digital health space.
Some companies, like Servier, are creating small subsidiaries as a strategy to retain nimbleness and flexibility, poised to embrace – or disengage – new partnerships swiftly. Other companies are focused on improving coordination between departments and their experts through enhanced communication. Regardless of which strategy is pursued, pharma must ensure that external partners hear "one voice". Dedicated efforts and tremendous care are needed to aid the selection of the "right" partnerships which are nurtured the "right" way to bear the highest yield.
This article was originally published on LinkedIn on January 29th, 2019 by Gilles Toulemonde, CEO at Inova.
Further reading
Welcome to our July newsletter! This month, we're taking a look at reporting. We know that reporti...
Read more