Inova Community Event 2021: The Next Generation of Inova
Published on Jun 11, 2021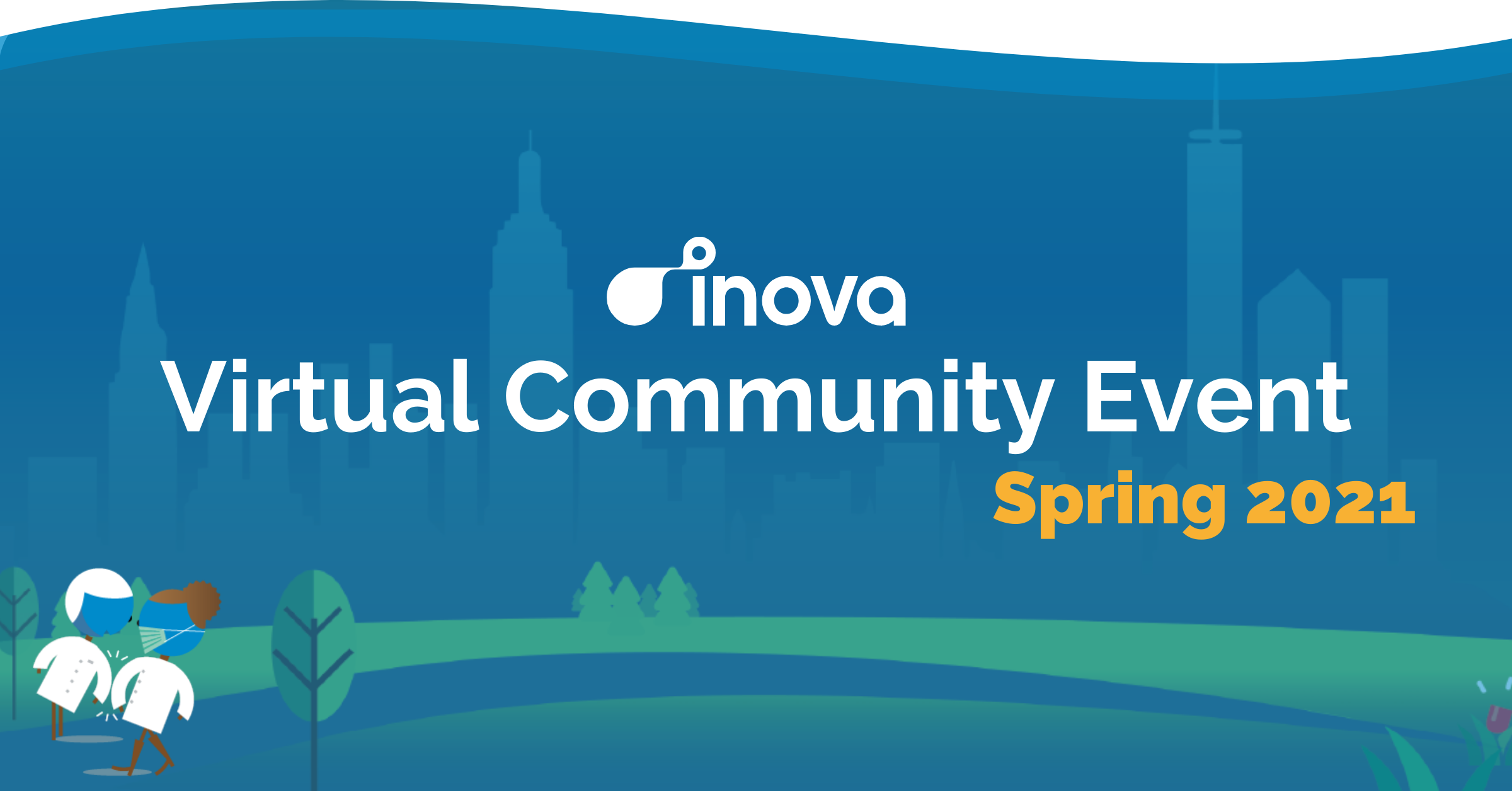 Digital transformation in biopharma partnering is accelerating as a result of the COVID-19 pandemic. That was the resounding message from our latest Inova Virtual Community Event. During this event, Inova clients Pierre Fabre and AbbVie shared how they pioneered new ways to find partners and manage a massive data migration in the last year. On our side, we offered a sneak peek at the next generation platform that we are excited to launch later this year.
Pioneering a New Way to Find Partners: Pierre Fabre's Private Partnering
From Pierre Fabre, Dr. Maurice Chelli, Global Head of Corporate Business Development & Licensing, and Paul Hellier, Corporate Business Development Manager, discussed how they collaborated with Inova to organize a virtual Private Partnering event to find new partners and accelerate on-going discussions with biotechs.
Inova provides a turnkey solution that enables biopharma companies to host their own virtual Private Partnering events, leveraging the industry's leading event platform, One-on-One Partnering™, used at events such as BIO Digital. Inova also provides consulting, creative, and production services to ensure each event is a success.
At Pierre Fabre's Private Partnering event, their Executive Management team met with nearly 100 biotechs, resulting in a significant number of promising projects in oncology, dermatology and rare diseases, and a signed deal in March 2021. Putting key decision makers at Pierre Fabre in direct contact with biotechs greatly accelerated the pace of their partnering discussions.
"A key factor to the success of this event was our relationship with Inova. We have a long-standing relationship with them and were able to come together to form a strongly functioning project team. It was a short project timeline, but they made it happen." Paul Hellier, Corporate Business Development Manager at Pierre Fabre.
Learn more about Pierre Fabre's Private Partnering event and how you can do the same in this case study.
Pioneering new ways to find the right partners faster is just one example of how digital transformation accelerated during the COVID-19 pandemic.
AbbVie & Inova: Collaborating on a Complex Platform Integration
Next up, Dr. Elizabeth Kowaluk, Senior Director of Search & Evaluation, Virology & General Medicine at AbbVie, shared how AbbVie and Inova collaborated to successfully migrate a massive amount of data following AbbVie's acquisition of Allergan. Although both companies already leveraged the Inova Partner Relationship Management (PRM) Platform, there were important decisions to be made in terms of what information to keep and how to organize it, how to align workflows, and how to onboard legacy Allergan users to AbbVie's Inova. Having all your partnering data in one central place is important for better, faster business decisions and efficiency at any time – especially during a pandemic where in-person meetings and travel are severely limited.
Throughout the process, AbbVie was accompanied by their Inova Customer Success Manager, Avri Sainte. At Inova, our Customer Success Managers (CSMs) work closely with our clients to maximize the value they get out of Inova, not just in the beginning of the relationship but every single day. Our CSMs have a deep understanding of the business requirements, vocabulary, and KPIs of biopharma partnering.
The relationship between Inova and our clients is critical. The insights we gain from working with our clients drive our product development and have been especially important to the next generation platform we are building.
Coming Soon: The Next Generation of Inova
Inova is a technology company dedicated to accelerating biopharma partnering. While we've remained busy helping our clients find new ways to find and manage partnerships, we are working towards more profound changes for the future.
Later this year, we will launch a new module, designed to help you identify and accelerate more high-quality leads that fit your company's strategic vision and therapeutic area focus. This module will help you work more efficiently and make better and faster business decisions. It delivers more focus, structure, and collaboration to your scouting activities.
We're going beyond the secure, reliable, out-of-the-box but configurable platform that our clients know and love, to create something that is even more intuitive, more collaborative, and data-fueled.
Learn more about Inova and get a demo of our partnering platform, visit Inova.
---
This article was originally published by Claude Basset on LinkedIn.
Further reading
The world needs to reduce its greenhouse gas emissions by at least 50%. While we all have ideas abou...
Read more