Inova is a KPMG Top Tech Tomorrow Laureate
Published on Mar 16, 2021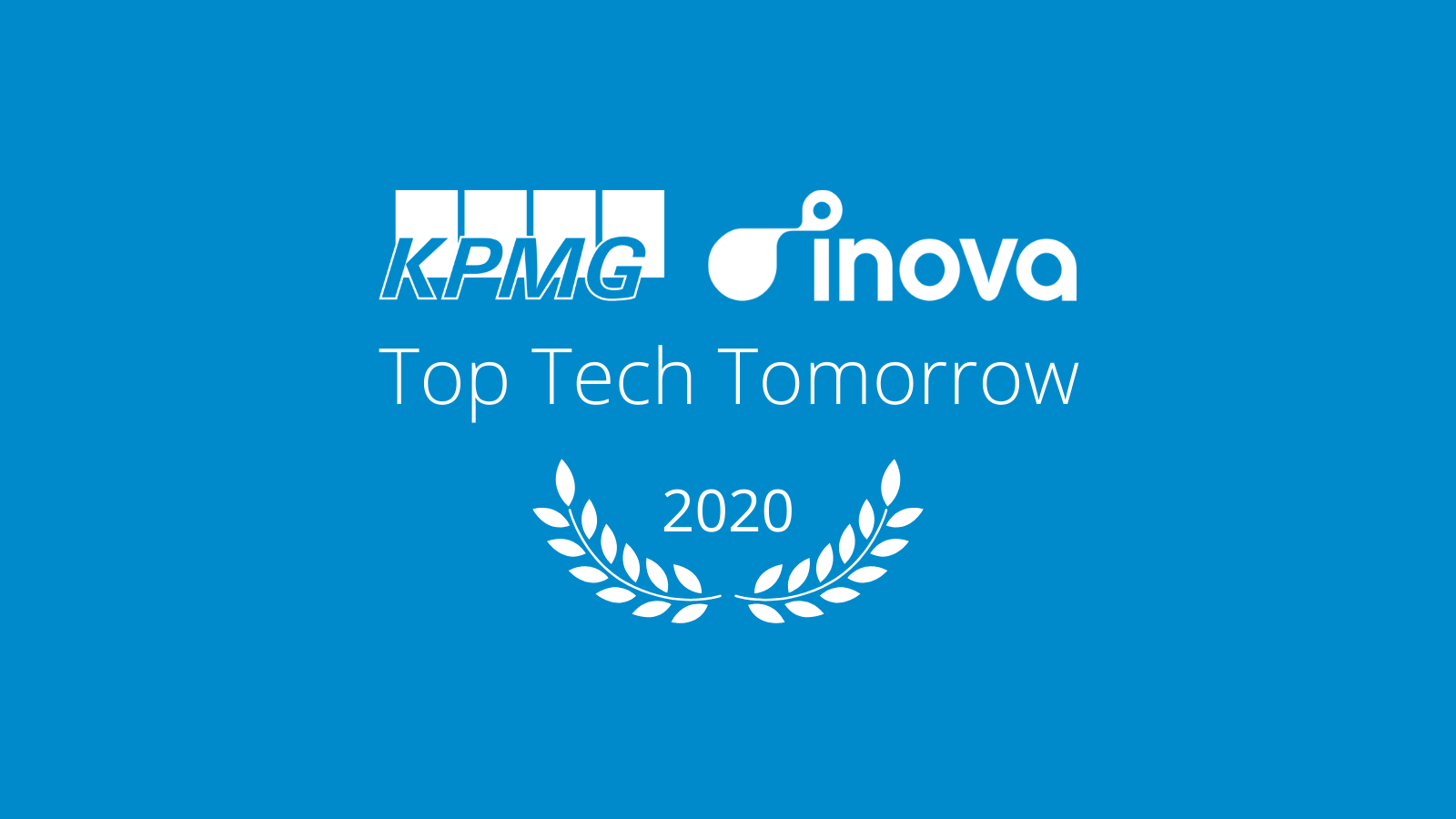 KPMG has included Inova as one of its Top Tech Tomorrow companies for 2020.
Each year a total of 500 companies are selected by KPMG France and their panel of outside experts for inclusion in the Top Tech Tomorrow report. These companies have in common: strong business models, disruptive solutions, products or services, strong international potential, and a demonstrated commitment to societal and environmental values.
This long list is then comprehensively analyzed in order to identify a select group of 50 laureates that have not only the potential to transform and disrupt industry but have also demonstrated dynamism and attracted new investment in the last year.
In 2020, Inova has been recognized as a laureate in the Biotech,Medtech,and e-Health category.
Inova CEO GillesToulemondewelcomed the company's recognition by KPMG.
"We're proud to be selected by KPMG as a Top Tech Tomorrow laureate," he said. "It's testament to the commitment of our team to delivering a truly transformative solution for the life sciences, and recognition of the impact we've already had in accelerating biopharma partnerships for the future of medicine."
Standing Out from the Crowd
The KPMG report highlighted five factors that helped Inova stand out amongst its peers:
Inova's expanding client list which now counts more than 150 life science companies, including 50 of the world's 100 largest pharma firms
Inova's entry into the virtual events space, with a series of Virtual Partnering Events focused on specific therapeutic areas
Inova's successful COVID-19 Virtual Partnering Event that brought together thousands of life science firms to accelerate collaboration towards aCOVID-19 vaccine
Inova's international positioning with offices in Lyon, New York,and Tokyo, and a team representing more than 25 different nationalities
Inova's international appeal, with more than 90% of its revenue generated outside of France
KPMG also highlighted how Inova's software solutions now power the 20 largest biopharma partnering events worldwide and how the company's investment in artificial intelligence will soon help power smart connections between the thousands of biotechs, pharma companies, life science companies, and investors that use its platform annually.
Further reading
Remember that toy that you really wanted for Christmas as a kid? You spent all December bugging your...
Read more