Inova's Green Policy 2020
Published on Mar 16, 2021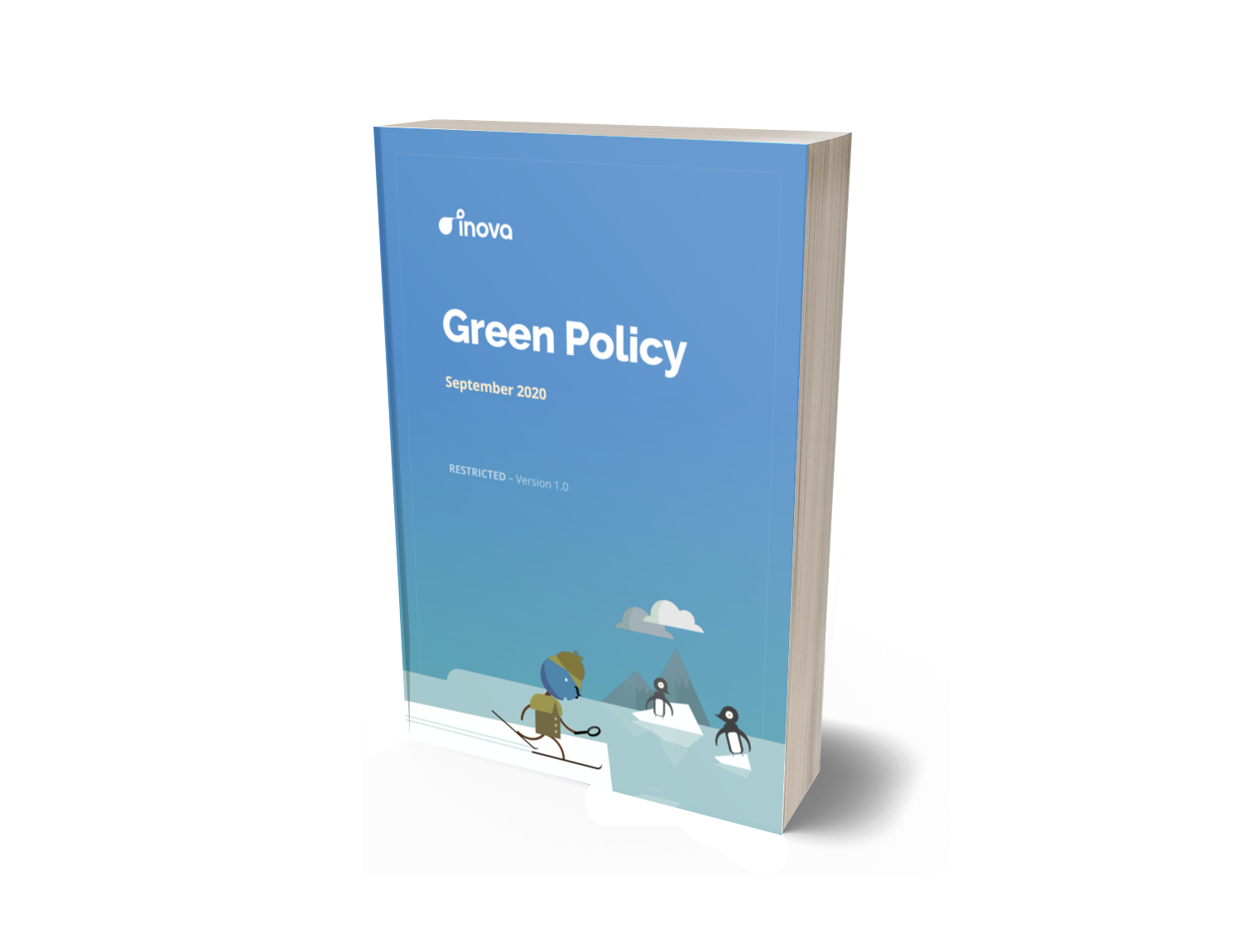 Download Inova's 2020 Green policy here
Inova has released its annual Green Policy document and reported significant progress towards meeting the ambitious greenhouse emissions targets it has set for itself.
Two years on from the company's commitment to transforming into a low-carbon SaaS business, it is clear that Inova is moving in the right direction with significant reductions in per employee carbon emissions and software carbon intensity.
The Goal: Cut Inova's Carbon Emissions by 50%
"Despite a global slowdown in 2020 due to COVID-19 pandemic, the world still needs to radically reduce its carbon emissions," explains Inova CEO Gilles Toulemonde. "Under the Paris 2015 agreement, a goal was set to halve emissions by 2030. We all have ideas about what should be done at a national or worldwide level to meet this goal – encouraging solar and wind farms, taxing polluting industries, even restructuring entire economies – but it's often harder to change our own behaviors."
The CEO challenged his team: what if, instead of waiting for a global response, we tried to reduce Inova's carbon footprint by 50%? What would it take for a 100 employees global SaaS business to halve its carbon emission?
Measure. Optimize. Repeat.
In 2018 Inova began its journey towards becoming a low-carbon SaaS business. The company aimed to reduce its carbon footprint focusing on both the total amount of CO2 emitted by the business and the carbon intensity of the Inova solution provided to clients.
In 2019 the company supported the training of two employees in the ABC Carbon Footprint methodology so that a first carbon footprint evaluation could be completed. The results of this first evaluation were in line with ISO 14001:2015 standards and offered a baseline by which to measure future improvements.
Now, in 2020, the annual carbon footprint evaluation has revealed significant progress towards halving Inova's carbon emissions with some standout achievements including:
A reduction in per employee emissions of nearly one ton, a cut of more than 14% per head
A reduction in the carbon intensity of Inova's software solution of more than 25%
Green Policies with Purpose
The 2020 evaluation revealed that 71% of Inova's carbon footprint derives from business-related transport, with the largest part of that being air travel. By focusing on reducing the number of flights, redefining what is essential business travel, and encouraging commuters to choose carbon friendly transport options or to work from home, Inova could make significant inroads into cutting its emissions.
A green business travel policy was implemented in 2019 that encouraged employees to favor video conferencing over in-person meetings, and mass transit over car or air travel. The company forbade employees from flying to meetings that required less than four hours of rail or road travel and encouraged employees to choose direct flights over connecting flights that were more carbon intensive.
As well as the new business travel policy, Inova has implemented green policies focused on everything from IT and data centers to office recycling, customer relationships, and working from home. These policies, and the commitment by the Inova team to these policies, helped drive per capita emissions down significantly in just 12 months.
'Playing our Part'
Gilles Toulemonde is encouraged by the headway that Inova has already made.
"Two years after setting out on this low carbon journey, we are proud to be establishing best practices for low carbon SaaS businesses. We are learning from our successes and our failures and striving to be better every day," he says. "Inova has taken on a significant challenge, but we are committed to our goal and we will play our part to meet the Paris 2015 targets."
To learn more about Inova's carbon reduction efforts, download Inova's 2020 Green Policy here.
Further reading
Welcome to our June newsletter! In our last webinar, we tackled alliance management best practices w...
Read more