Introducing Inova's New Look
Published on Jan 16, 2020
Samuel Ali Saïd, Web Designer & Developer at Inova Software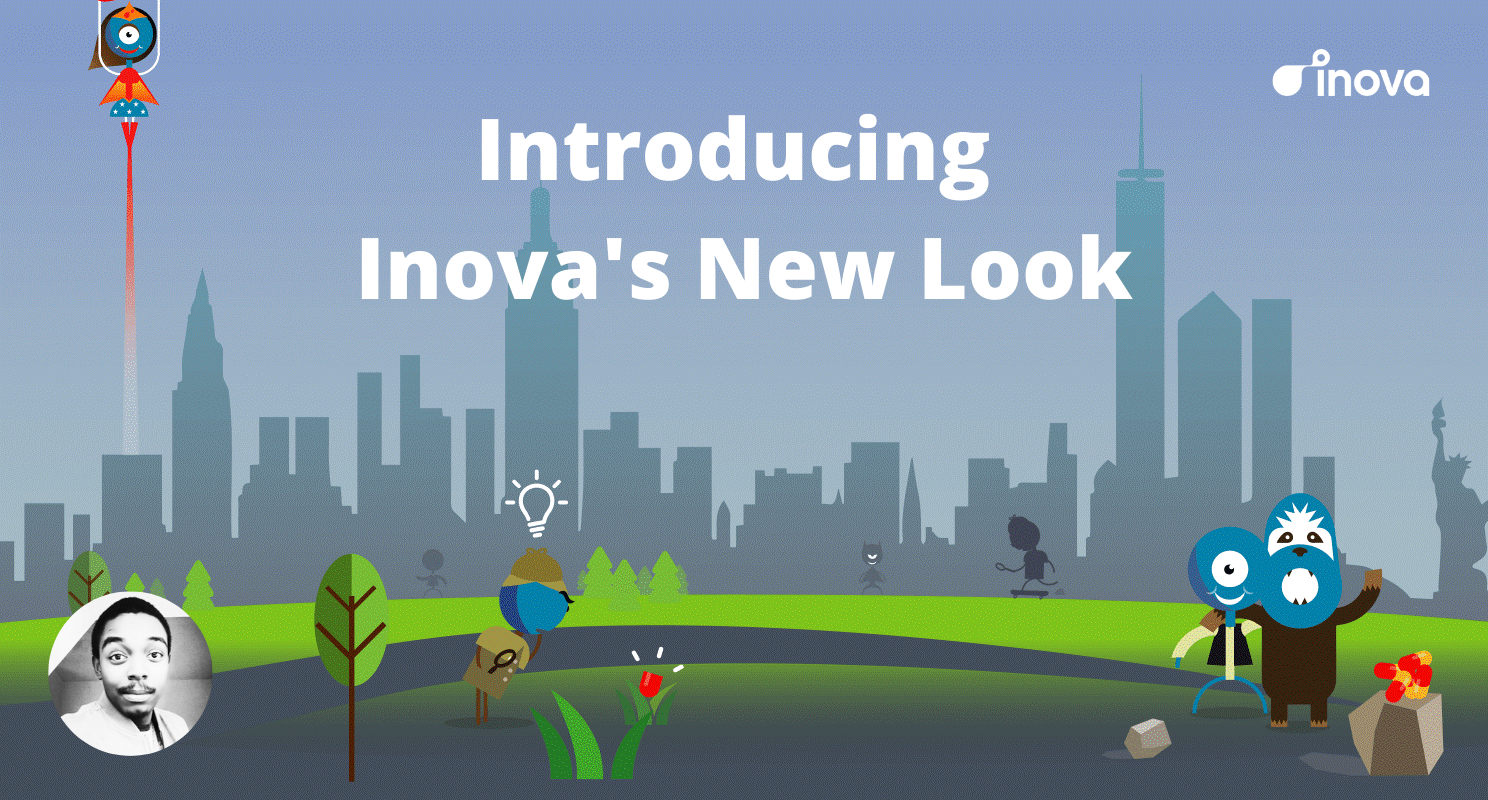 The next time you stop by Inova's website, you'll notice something big has happened: we've launched a brand new visual identity. The change may feel abrupt, but it is actually the product of a year's worth of work.
Inova is embarking on a new period of change, acceleration and growth. We needed a new visual identity that reflects who we are and where we're going. Inova CEO, Gilles Toulemonde, has written about Inova's transformation here. This article will dive into the process of crafting a new visual identity.
A New Visual Brand Experience
In October 2018, we kicked off this project with the goal to create a new visual brand experience. We wanted something that was more personal, more fun and would help us stand out from the pack. In essence, something that was instantly recognizable as Inova.
To get started, we conducted a benchmark of our competitors and the SaaS industry general. This gave us a feel for what was out there, where the trends were headed, and what worked and what didn't.
The Design Process
The design process was pretty straightforward. We started with a brief for our graphic designer, Etienne Brulefert. We're lucky, we have collaborated with Etienne for many years and knew that we were in good hands. Not wanting to limit Etienne's creativity, we kept our initial brief short, asking that the new visual identity be:
Emotional & fun
Illustration-based
Based on our logo
Centered around storytelling
Convey our values
Represent acceleration
The final product also needed to go beyond digital and be easily translated into print, goodies, conference booth branding, flyers and more.
Etienne came back with 3 propositions, each one offering a different direction for our brand. Although each proposal offered intriguing possibilities, we were immediately struck by one in particular.
It took a few iterations, but we found our characters: Ino and Nova.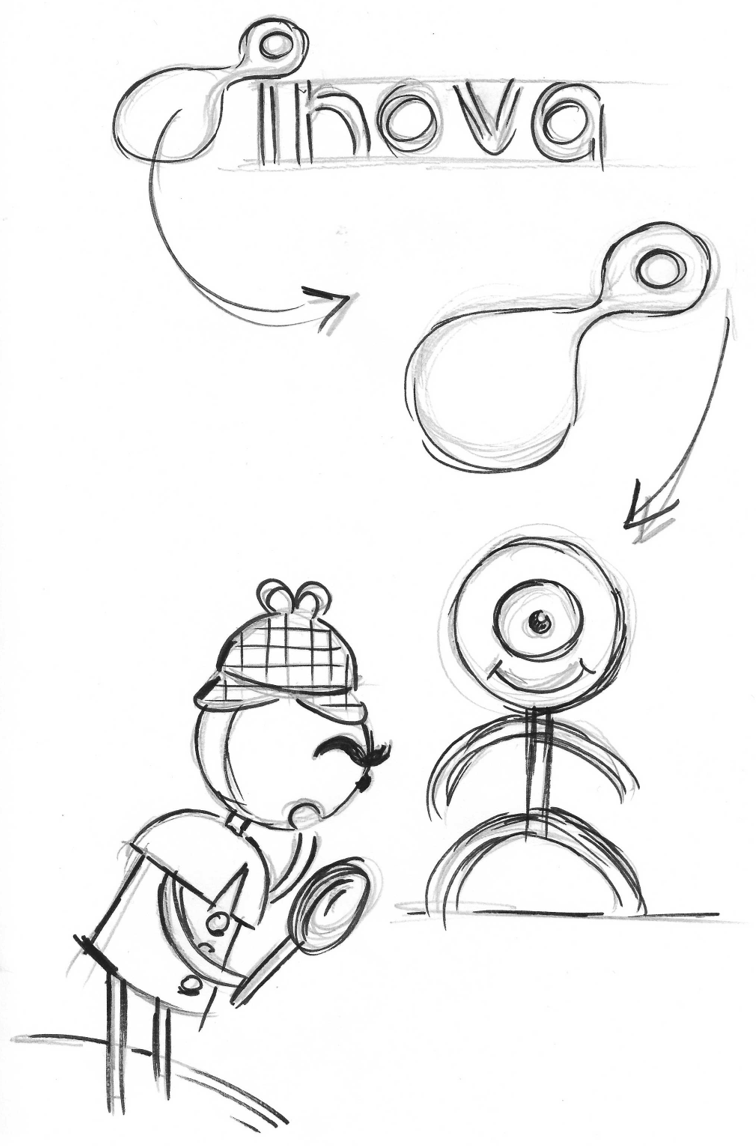 The power of Ino and Nova lies in their potential and flexibility. They can effectively tell our story now and be easily transformed int the future. The possibilities are limitless.
Telling Our Story
Once we had our characters, it was time to tell the story of Inova, our clients and partnering in the biopharma industry. At Inova, we help biopharma companies find new opportunities faster, manage the deal-making process efficiently, and maximize the value of their collaborations. And so, our story has three chapters: Find, Deal, and Collaborate.
Each chapter features our characters, but puts them in a universe and persona that represents how we help our clients with their biggest pains. As you'll see, each chapter has its own unique color scheme and feel.
Chapter 1: Find
Biopharma companies are relentlessly searching for the new opportunities. Finding the right ones is like searching for a needle in a haystack. Not only are there are thousands of life sciences companies out there, but the next big breakthrough could come in collaboration with a tech company, a mobile app developer, etc. We help our clients sort through and find the right opportunities faster.
That's why Ino is disguised as the quintessential English detective. His magnifying glass helps him search for clues, while other accessories such as his skateboard, skis, and parachute show how he accelerates the process, even when searching in faraway places.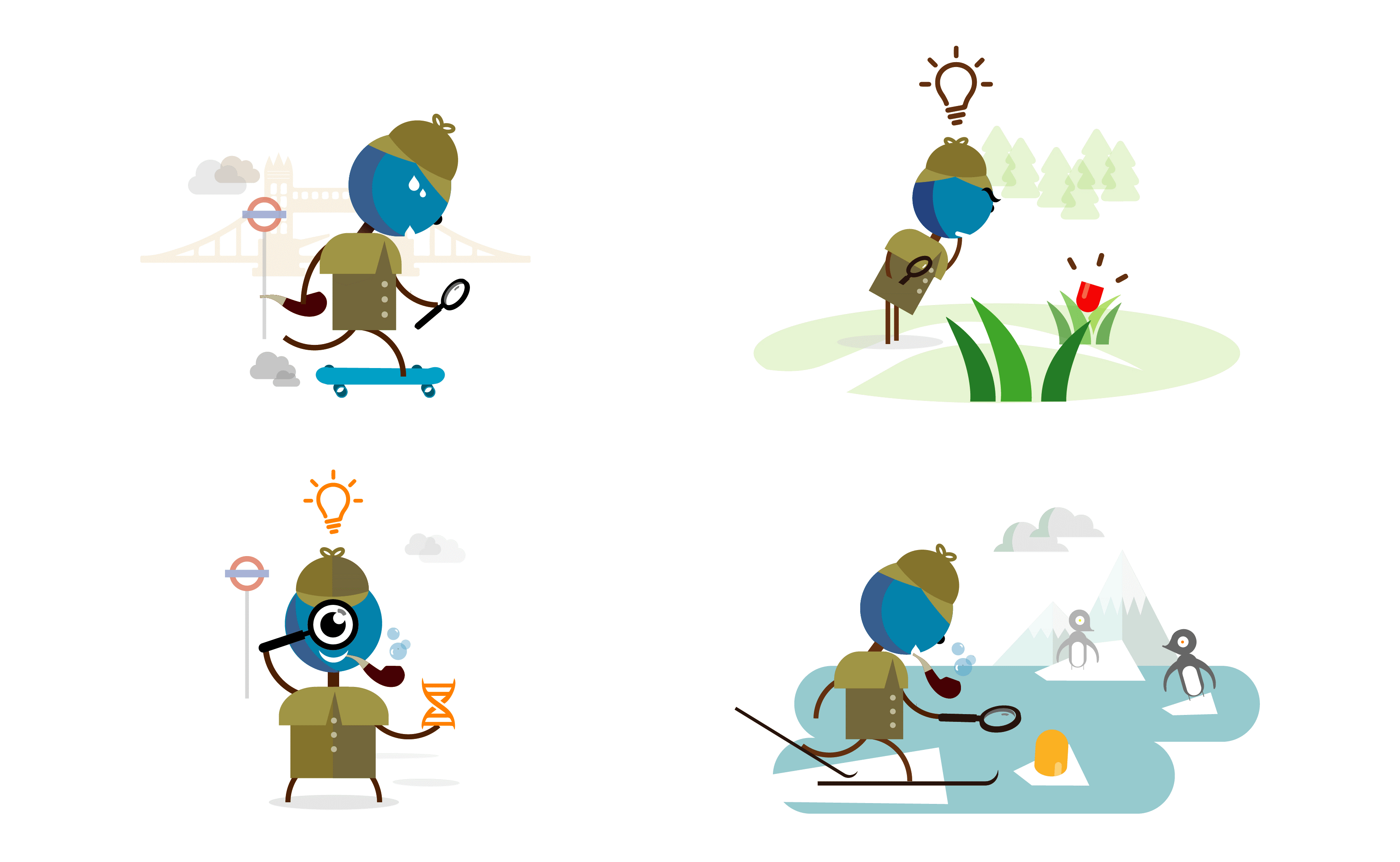 Chapter 2: Deal
Business Developers are overwhelmed with a flood of information. To remember and make sense of it all, you have to be a superhuman. That's where we come in.
Ino and Nova are disguised as superheroes, there to help business developers manage, track, and accelerate the deal-making process.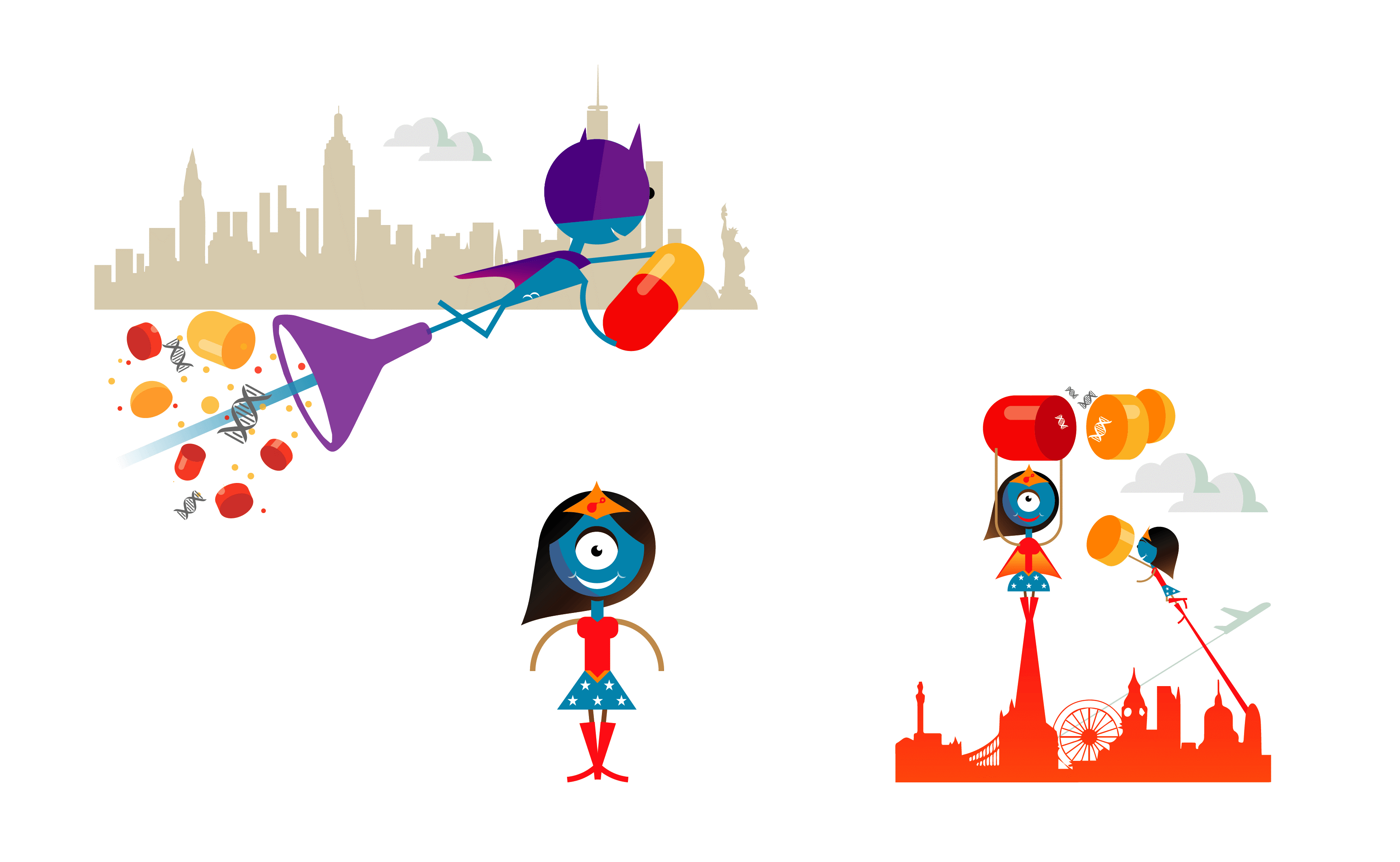 Chapter 3: Collaborate
Signing a deal is an important milestone, but it's not the end of the story. The full value of a deal is realized only if the collaboration succeeds.
Here we see Ino represented as dynamic duo, ready to tackle challenges together and come out stronger in the end.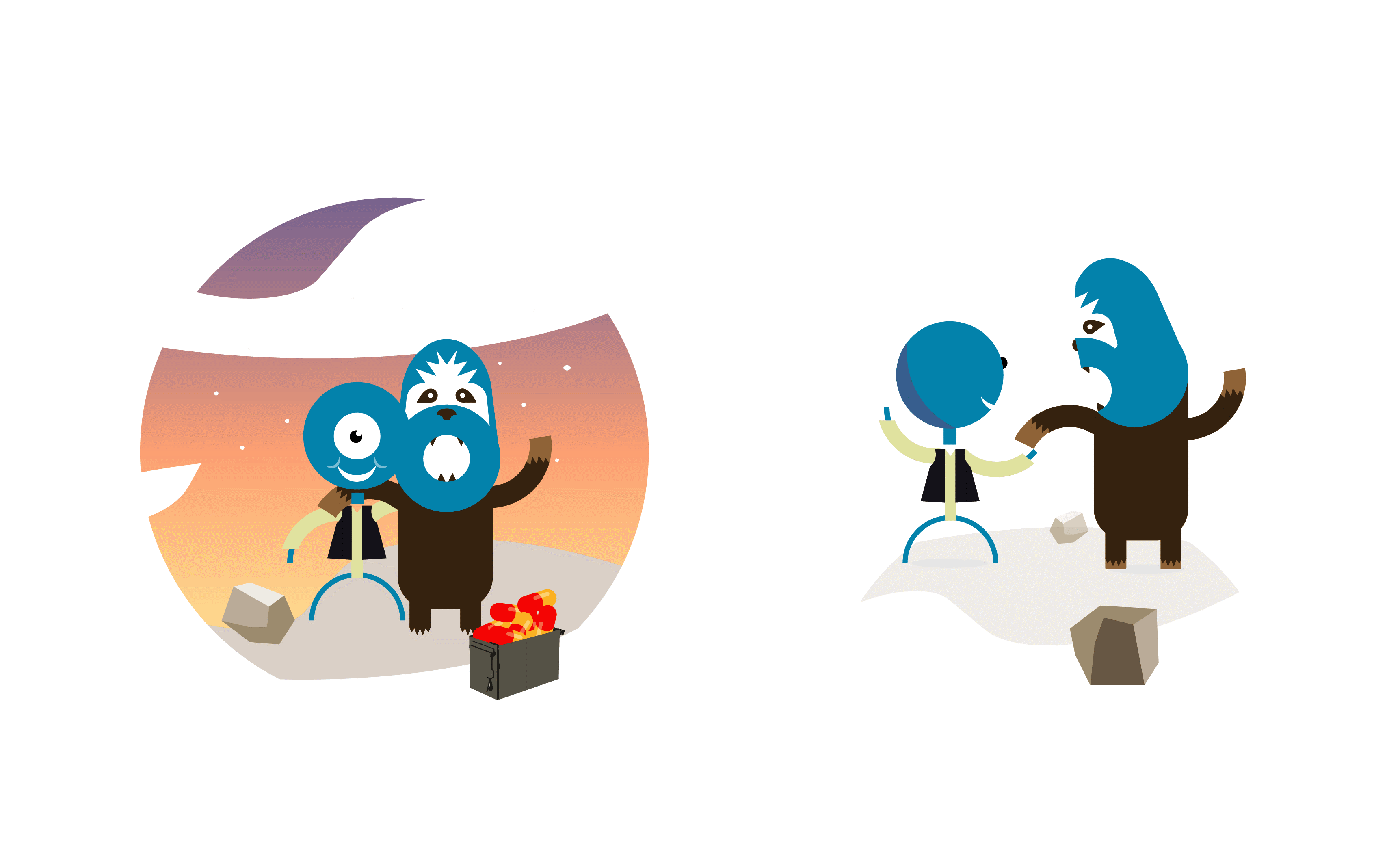 An Identity Ready for Transformation
We're excited to start exploring the storytelling possibilities of this new visual identity. Ino and Nova are fun, relatable and expressive, with endless possibilities for new costumes and universes. Inova is undergoing a transformation and this visual identity stands ready to tell our story, every step of the way.

---
This article was originally published on LinkedIn on January 16th, 2020 by Samuel Ali Saïd, Web Designer & Developer at Inova.
Further reading
In one year, seventeen new life science companies signed worldwide, including medtech, biotech and t...
Read more