Make the Most Out of BIO-Europe 2019
Published on Oct 7, 2019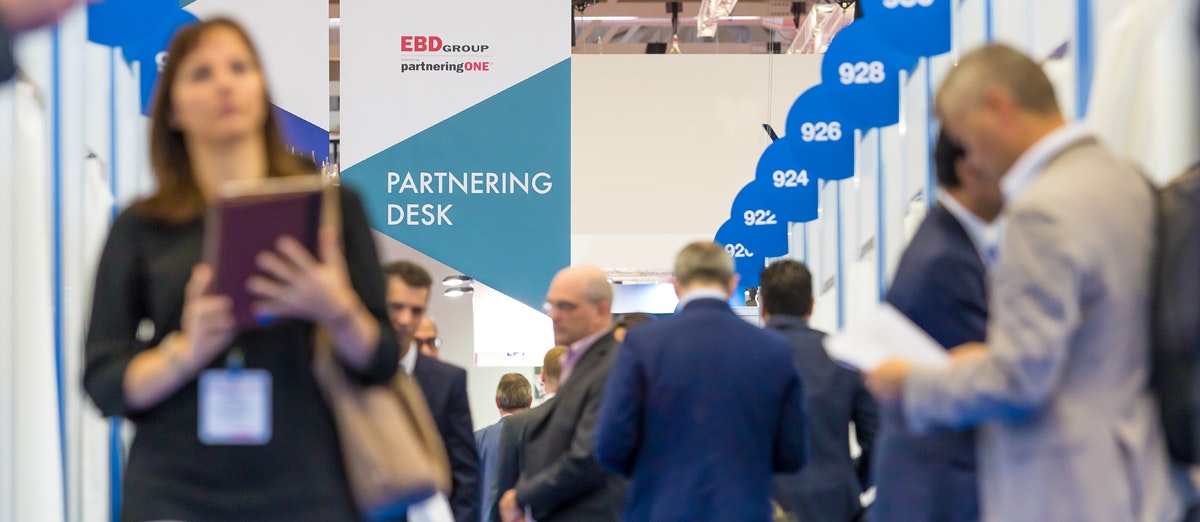 BIO-Europe: it's the most important European biopharma event of the fall, and it's only a month away.
From the less than 100 attendees from just two countries that attended the first event in 1995, BIO-Europe has grown and in 2019 will celebrate 25 years of building value through partnerships while facilitating over 26,000 meetings for attendees from more than 60 countries.
If this is one of your first biopharma conferences, extract maximum value from your visit to BIO-Europe with these nine tips from the Inova team.
1. Manage your email
Your days at BIO-Europe will be jampacked, from visiting the exhibition floor to attending partnering meetings to networking nonstop, your days will be full from sunrise to sunset. This begs the question, what will you do about your inbox? Ignore it and return to a mountain of unanswered emails at the end of the week? Try to keep up?
Pierre-Marie Pontet, Sales Director EMEA, recommends a simple out-of-office message that explains you're at a conference and will be delayed in responding. This allows the best of both worlds, you can prevent your inbox from overflowing without feeling pressured to respond right away.
2. Work beyond 9 to 5
It's simple, really. BIO-Europe is about partnerships. Partnerships are about people. People don't switch off when the last session ends at 5:00pm.
To get the most out of your time at BIO-Europe Nicolas Jouven, Inova Key Account Director, suggests you plan to attend the evening networking events. Just as many deals are done after dark as during the day so take a breather for an hour when the tracks finish up and use that time to go over your elevator pitch and prepare for the dinner and discussions that will continue until 10:00pm.
3. Network on the run
Not everyone is a morning person and not everyone likes starting the day by pulling on their running shoes. For those who do, though, there's an undervalued networking opportunity just before sunrise on Day 2 of BIO-Europe that can't be missed: Rise and Run.
Avid runner and Inova Customer Success Manager, Zhe Jiang believes this is an opportunity not to be missed. Not only do you get your daily run in while exploring the historic heart of Hamburg with a knowledgeable guide, you also have a chance to connect with other likeminded attendees before the day gets going for real. Enjoy the sights and kickstart conversations you can carry over to breakfast, and beyond.
4. Never lunch alone
Most days you're probably happy to grab a bite to eat alone, or to lunch with colleagues. At BIO-Europe, though, lunch is a chance to make a connection you might not otherwise make, practice your pitch, and network with a fellow attendee who just might be feeling as overwhelmed as you.
Never lunch alone, advises Antoine Fillot, Biotech Account Manager at Inova. Seek out someone who looks like they are by themselves and ask to join them. Ask questions, start a conversation, get their take on the event so far, and identify common ground. Networking is just as effective over a sandwich and soda as it is over cocktails and canapés.
5. Practice self-care
These conferences are a marathon, not a sprint, to make it to the end, you need to take care of yourself. Echo Zhang, Head of Customer Success Biotech at Inova, knows from experience that you'll be standing or walking much of the day and a comfortable pair of shoes ensure your get-up-and-go doesn't turn into got-up-and-gone.
Just as important, stay hydrated. It's easy to get caught up in discussions, checking out the exhibition floor, conducting follow-up calls and connecting with the team back home. By the time the evening comes around you're beat, and probably dehydrated, too. Avoid that flat feeling by carrying a bottle of water with you and sipping regularly during your downtime.
6. Go short on the slides
It's all coming together: you secured your perfect meeting, you've practiced your pitch, and you're ready to make this one count. It's time to open your laptop and start working through the 30-slide deck you've built – one slide per minute, that should work, right? Wrong.
Having all the relevant information about your company and its assets close to hand is smart, explains Inova Customer Success Manager, Clémence Vincent-Le Priol. But meetings are about connecting, they're about building partnerships, and you don't do that with a presentation that's long on content and short on engagement. Have a light deck including only the most essential information and save the rest for the follow up.
7. Debrief daily
Some companies send dozens of people to BIO-Europe while others send a single representative to carry the whole load. Whether you are part of a big team or working alone, an end-of-day or morning-after review of your time at the conference is a great habit to establish.
According to Judit Szabon, a daily debrief of meetings, informal discussions, and learnings from the various plenary sessions and tracks helps to draw focus on what happened and what needs to happen next. The Inova Inside Sales Manager explains it can be a quick standup, a short meeting over an end-of-day drink, or a morning coffee to prepare for the day ahead. Share while it's fresh and you won't be cursing your memory when you return to headquarters.
8. Don't flunk the follow-up
In 2016 BIO-Europe hosted nearly 21,000 one-to-one meetings. In 2017 that number was 24,000, and in 2018 it rose again to 26,000. It's almost certain that this year's event will see a new record number of meetings, so how can you ensure your company won't be forgotten amongst tens of thousands of others?
Inova's Key Account Manager, Pierre-Bryan Raulo, recommends focusing on the follow up to a meeting. Draw on your notes from the meeting to provide the right additional information, documents, and studies so as to position yourself as a serious player. Prioritize your follow up – what's urgent, what can wait a few weeks, and what can be put on hold for longer than that – to continue the discussion and nurture the relationships you've begun to build.
9. Return and report
Some people are lucky enough to attend BIO-Europe every year but, schedules and roles being what they are, there's a chance that you might not be the person representing your company at BIO-Europe Spring in Paris come March 2020. It makes sense, then, to ensure that the rest of your team is up to speed on what happened in Hamburg.
Centralizing your experiences and interactions from the event is smart, says Inova Head of Customer Success Pharma, Sébastien Buffier. Software tools, like Inova, allow you to upload everything to a common partnering platform, to track post-event interactions, and help everyone prepare for BIO-Europe Spring and, indeed, for when the next BIO-Europe rolls around again in November 2020.
Will you be in Hamburg for BIO-Europe 2019? Meet the Inova team at Booth #181 and learn more about how we're accelerating biopharma partnering.
Further reading
Global virtual partnering event uniting the life sciences industry in the fight against COVID-19 ...
Read more