Open Innovation in Pharma: The Next Chapter
Published on Jan 12, 2019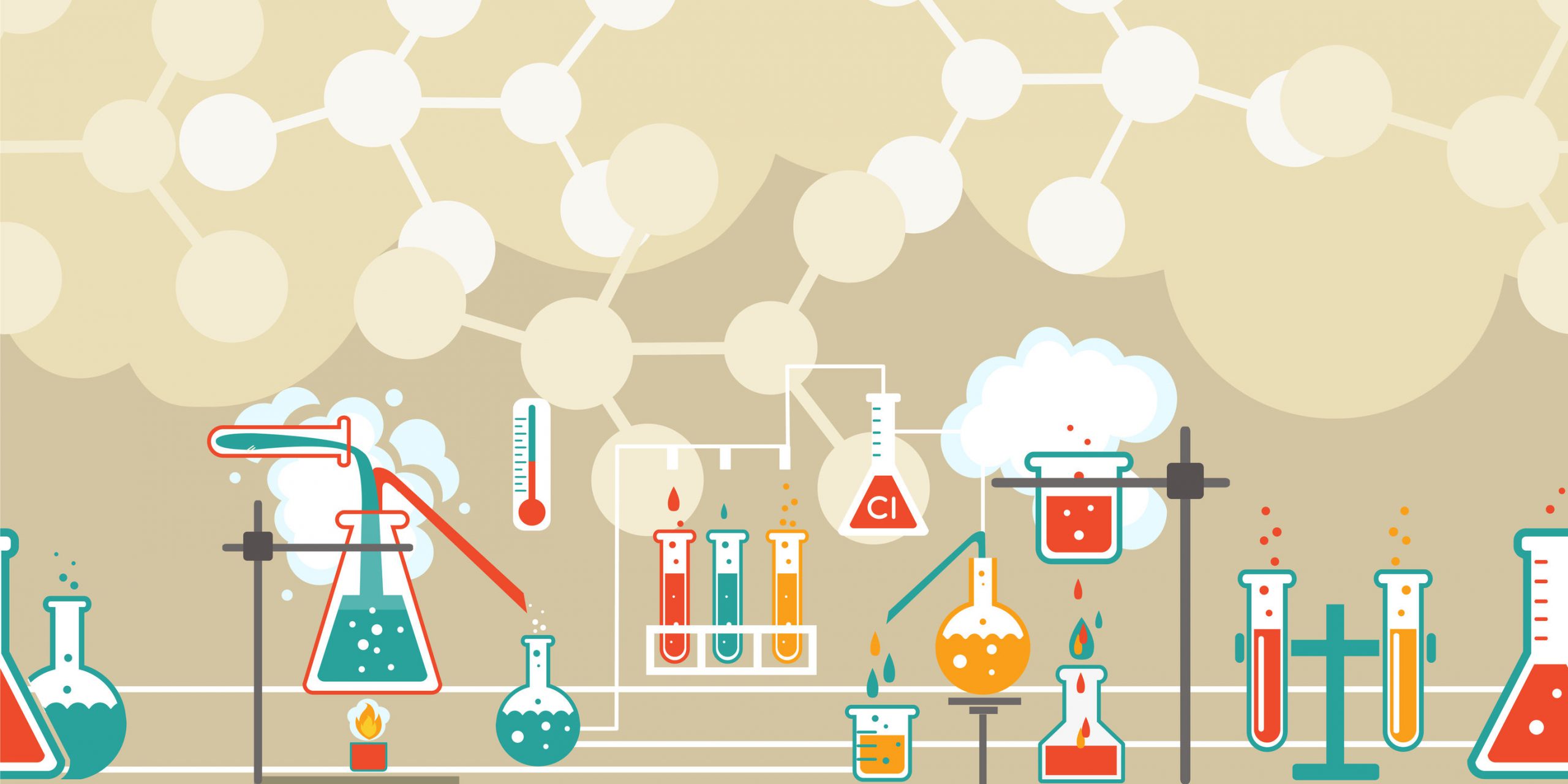 Open innovation did not come naturally to the pharma industry. While the consumer goods and manufacturing industries quickly embraced open innovation in the early 2000's, the pharma industry needed an extra push. This extra push came in the form of patent expirations.
The last decade has been a challenging one for the biopharma industry. The patent cliff of 2012 wiped out over $55 B in revenues with the loss of patent protection for key drugs. This was followed by another wave of blockbuster drugs coming off patent in 2017-2018. These expirations heavily impacted several big pharma and their key brands including: GSK (Advair), Lilly (Cialis & Humalog), Merck (Vytorin), Pfizer (Viagra), Roche (Rituxan) and AstraZeneca (Byetta).
As if that wasn't enough, Patent Cliff 2.0 (predicted for 2024) will be even more disruptive with an estimated loss of $251 B in revenues. These losses will not be entirely offset by the forecast $1.2 Trillion annual drug sales in 2024. Further, Tuft's recently updated assessment and report on the cost of drug development hit a staggering $2.6 B with the likelihood of FDA approval coming in below 12%. This doesn't include the added costs of ~10% for post-launch R&D improvements and ~25-30% more for commercialization efforts. In short, biopharma companies were in a difficult situation.
This situation pushed them towards embracing open innovation. Not because they wanted to, but because they had to. Faced with the highest failure rates in any industry, unprecedented costs of discovery and development, intensified competition, the patent cliff and the increasing complexity of therapeutic intervention modalities, biopharma companies had virtually no choice but to adopt open innovation in some form.
Models for Open Innovation
Despite the ubiquity of the term, some still argue over the definition of open innovation and there really is no standard with respect to its execution. How open innovation in pharma is pursued varies widely within the industry and even more so when compared to other industries. There are multiple models for open innovation, including some of the newer constructs which define how knowledge, as an open innovation platform, is utilized and managed within the pharmaceutical industry. For example, some pharma companies have emerged as "Knowledge Creators" whereas others are knowledge "Leveragers", "Translators" or "Integrators".
A few of the most popular models of biopharma open innovation include:
Collaboration / Partnering
At Inova, partnering is near and dear to our heart! And we are not alone. The 25th annual BIO convention made history in 2018 with a whopping 18,289 people attended and participated in 46,916 meetings. Joanne Duncan, President, Membership and Business Operations at BIO, aptly summed up why partnering may be the most widely utilized model of open innovation in pharma. She stated, "…46,916 one-on-one meetings held during the last four days demonstrated that … partnering and collaboration will drive cutting-edge advancements and propel the industry forward."
As the developers of the BIO One-on-One Partnering system, we have seen the number of partnering meetings increase exponentially in recent years. Further, many biopharma companies are now scaling up their partnering activities and looking to support and professionalize their processes with the help of software, including Inova's partnering platform.
Centers of Innovation
The concept behind these Centers is to identify the best science and technology in the area, nurture cross-boundary collaborations and create thriving communities of diverse talent that together, can spur innovation.
J&J leads the pack with this model for open innovation in pharma with four centers in Boston, MA; Menlo Park, CA; Shanghai, CH and London, UK, plus a new center for device innovation in Houston, TX. J&J perhaps best articulates why this model for open innovation in pharma is highly desirable – and successful, stating: "We seek the best science and technology, no matter where it is, to solve the greatest unmet needs of our time."
Pfizer has followed suit opening a Center of Excellence for Precision Medicine in Santiago, Chile, a COE for Pediatric Medicine in Stamford, CT.
Less than two years ago, Bayer made a formal commitment to partnering by opening its East-Coast Center for Innovation in Boston. Even more critically important is that they launched the Center with a partnering strategy. Bayer has other innovation hubs in San Francisco, Berlin, Beijing, Osaka and Singapore. One of the unique offerings of Bayer's Centers is a "CoLaborator" which is a sponsored physical space for startups designed to pair Bayer's experts with young investigators.
Co-location
Boston, MA is the undisputed epicenter for biotech. It was 40 years ago that Biogen opened its doors in the then industrial, low-rental area of downtown Cambridge, MA. In an industry that's infamous for change, 40 years is a tremendous feat. MIT professor and Nobel Prize Laureate in gene structure, Dr. Philip Sharp, co-founded the biotech, literally the first of its kind. With the prestigious schools MIT, Harvard, Boston, Northeastern and Tufts Universities and highly acclaimed hospital, Massachusetts General, a stone's throw away, the talent pool and opportunity for interaction with the world's best was unparalleled and remains as such today.
Vertex Pharmaceuticals followed suit shortly thereafter (1989) which created a community of sorts that blossomed into the vibrant pinnacle of open innovation in biopharma that it is today. Massbio, the world's largest biopharma trade association, boasts more than 1,100 member organizations and is still growing as "Boston South" and neighboring areas begin to expand to handle the growth. In June 2018, the MA Governor pledged another $473 M in new capital authorizations, over $300 M in tax incentives and promised to build on the $1 B already invested over the last decade.
Admittedly, South San Francisco, CA has emerged as the leading option to Boston with San Diego, CA; Austin, TX; New York, NY and London, UK all investing heavily in the field and also leveraging co-location as a critical model for open innovation in pharma.
Crowd-sourcing
Software platforms for innovation have played a critical role here. Pioneers including Nine-Sigma, Innocentive and Imaginatik established the field of crowd-sourcing technical and scientific ideas. Nine-Sigma has received proposals from more than 120 countries and boasts GSK as one of its key customers. Innocentive has awarded more than $20 M and has over 400,000 registered expert problem solvers.
Financial platforms such as Kickstarter, Indiegogo, GoFundMe and others have emerged as viable alternatives to venture capital investment and have also been used successfully to catalyze open innovation in biopharma. yet to be fully defined and exploited.
Industry cross-overs in I.T. and healthcare such as Google and Verily, Amazon's entrée into online pharmaceutical distribution, the integration of Apple's wearables with medical device monitoring applications and the like hold much promise.
Challenges of Open Innovation
The world's top companies have embraced open innovation. Many have done so for years. But the approach is not without pitfalls. How do you analyze something so complicated in a reasonable amount of time, render an opinion on the value of the solution, and do so in way that doesn't infringe on either party's rights to the invention, nor create an imbalance in the workload? Not an easy question to answer.
Rigorous intellectual property (I.P.) protection is a hallmark of the industry. The strict regulatory constraints, I.P. concerns, profit pressures and high cost of R&D are all impediments to open innovation in the pharmaceutical industry.
Further, treating potential partners well reflects positively both on the company and the open innovation program itself. Mutual respect, open communication, two-way dialogue and excellent record-keeping sound like basics that are easy to knock out of the park, but it is much more complicated that that. Handling all the I.P. correctly, following-up on new opportunities and accurately reporting what was said and done requires a great deal of time and energy. That's why we created the Opportunity Portal, it streamlines and facilitates this process.
Other Examples of Open Innovation in Pharma
Given that open innovation in pharma is the new imperative, there are literally too many examples in pharma to cite here. Instead, we have gathered a few other examples from Inova clients, Otsuka Pharmaceuticals, AstraZeneca and Roche.
Otsuka and the Riken Center for Developmental Biology in Kobe, Japan collaborated to create a center focused on regenerative biology as a novel approach to elucidating the mechanisms of disease. In a noteworthy partnership model, Otsuka has "horizontal collaborations". The spirit behind these partnerships is equality with a focused effort on harmonizing investigative research and cultures with bioventure financial groups and academic institutions.
AstraZeneca is emerging as one of the top innovators in the field with the construction of its own HQ and Center for Innovation. Its researchers will occupy the new center sometime in 2020. The new HQ has been deliberately designed to facilitate open innovation through increased interaction and co-location of its 2,000 scientists who will now be housed in the center of an innovation park which also hosts Cancer Research UK. Bringing chemistry and small molecule scientists together with biologists and others who have deep expertise in clinical and late-stage commercial initiatives promises to incite serendipitous knowledge exchanges and new partnering opportunities. Here, co-location as a model for open innovation will facilitate AstraZeneca's strategic shift from single product development towards a holistic multi-disciplinary approach to understanding the mechanisms of disease and hence, how to treat it.
Roche is adamant in its belief that its most successful drugs begin with a successful partnership. And they have the proof points to back that up. With more than 190 alliance partners, Roche's external collaborators are directly associated with more than a third of the novel therapies in their current portfolio pipeline and almost 40% of their revenues for drugs on the market today. One of their most notable partnerships was inked in 2015 through a $250 M investment in Foundation Medicine.
Regardless of which model of open innovation embraced, the pharmaceutical industry has demonstrated that it is a quick learner. Within a comparatively shorter period of time versus other industries, pharma has not only established its own models and platforms for open innovation, but it has already posted successes from those collaborations. This is remarkable given the technical difficulties, regulatory constraints and I.P. sensitivities that impede progress in the industry. As technology solutions such as the Opportunity Portal continue to evolve in response to the dynamic needs and challenges of open innovation in pharma, there is one common message that every single company in the field can rally around: "We're just getting started."
Further reading
The new version offers Inova clients better performance, greater flexibility and lower costs London ...
Read more