Partnering in the Life Sciences: Collaboration vs M&A
Published on Aug 12, 2015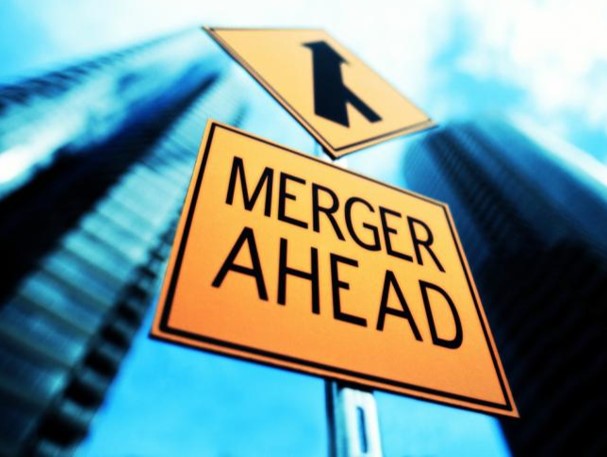 There's a general consensus that partnering and M&A in the life sciences enable access to external innovation, which leads to more successful and profitable drugs. The best way to secure these external innovations, however, is less clear. Is it M&A or collaboration? Read on to find out.

The Rush of M&A
2018 is barely half over, but it has already set an impressive pace for M&As. M&As are expected to total far more than the $200 billion annual volume of deals seen last year. Just the top 10 deals so far this year are worth $170.2 billion. Why are M&As so popular? There are several reasons:
First, M&A provides a quick way to replenish pipelines. Specialty biopharmas in particular are an attractive option, offering high-priced drugs to treat conditions like cancer, rheumatoid arthritis, multiple sclerosis and orphan diseases. By acquiring a company with a promising late-stage pipeline, large pharmas limit their risk of failure. Gilead did just that by acquiring Kite in 2017. Faced with a fading blockbuster and several clinical setbacks, Gilead acquired Kite and their promising pipeline, rocketing Gilead to the forefront of CAR-T research.
Second, M&A is one way to combat the ever increasing cost of drug development. Small companies with the right team of scientists can advance a new molecule into phase II clinical trials more cheaply than large companies. Large companies, however, are still better at effectively commercializing new products.
Finally, there's a clear trend of life science companies consolidating and refocusing on their core businesses. Take, for example Novartis, who has sold their vaccines, animal health and over-the-counter units, as well as spun-off Alcon, in order to refocus on prescription drugs. There's also Allergan, who just a few years ago underwent a complete transformation using M&A. However, M&A is just one way that companies acquire the skills and assets necessary to succeed.

The Promise of Collaboration
M&A may be having a big year, but collaboration is still crucial. Partnering is cheaper, less risky and involves fewer regulatory hurdles than M&A. It also leaves the innovative laboratories and dynamic culture of smaller companies intact. Immuno-oncology, for example, is one of the hottest research areas and partnering offers a fast, low risk way for pharma companies test the waters. Genetic Engineering & Biotechnology News' list of the top 10 immuno-oncology collaborations includes deals worth a total of $34.5 billion, up 32% from the year before. It is a lot of money, but far less than the cost of M&A.
Another way to access external innovations is through academic drug discovery centers or innovative hubs. Rather than acquiring intellectual property rights outright, pharmas are looking to partner with academics. Eisai, for example, is collaborating with The Brain Science Institute (BSi) at Johns Hopkins University for drug discovery. Eisai leaves the drug discovery effort to BSi, getting involved only if those efforts prove to be successful. This leads to more risk-sharing but also a higher level of co-ownership of intellectual property.
To compete in evolving markets, life science companies are also increasingly collaborating with players outside the industry to access their unique capabilities. For example, Novartis is teaming up with Apple and Biogen, Novartis and AbbVie are collaborating with Google. Collaboration both reduces risk for pharma companies and provides faster access to new capabilities vs developing them in-house.
Finally, collaboration may become more popular simply because smaller companies have more choices when it comes to financing – VC, private equity investment, mezzanine funding, follow-on rounds from current venture investors, IPOs, partnerships with global pharma companies, or even regional commercialization deals. With the right asset and a host of financing options, smaller companies suddenly have a lot more say in what type of deal they'll accept.
 
End-to-end support for the entire partnering lifecycle
Ultimately, what companies really need is flexibility. Different circumstances require different solutions. Sometimes, an acquisition is most appropriate, for example for an asset of important strategic value or to support depleted pipelines. However, according to Deloitte, mid to large scale M&A's are rarely an R&D investment which adds value in the long-term. They're organizationally disruptive and command a price premium. Instead, companies should look to license or partner for assets early. The deal structures are usually more favorable with reduced upfront fees and downstream fees based on commercial success.
Whatever the deal type, to win the right deals faster, life science companies need a place to track opportunities. Business developers collaborate more effectively when all of their partnering intelligence, including scouting, deals, and alliances, is centralized. Inova's software includes best practice workflows and provides support for evaluations, ensuring that opportunities are efficiently, but thoroughly vetted before a decision is made. For deals that are successfully signed, partnering places include full alliance management, including tracking obligations triggered by date or milestone.
Further reading
I recently had the chance to participate in a webinar joining Rob Barber of Mundipharma and Philippe...
Read more