#PartneringAgainstCovid19: Fighting a Pandemic by Innovating Partnering
Published on May 7, 2020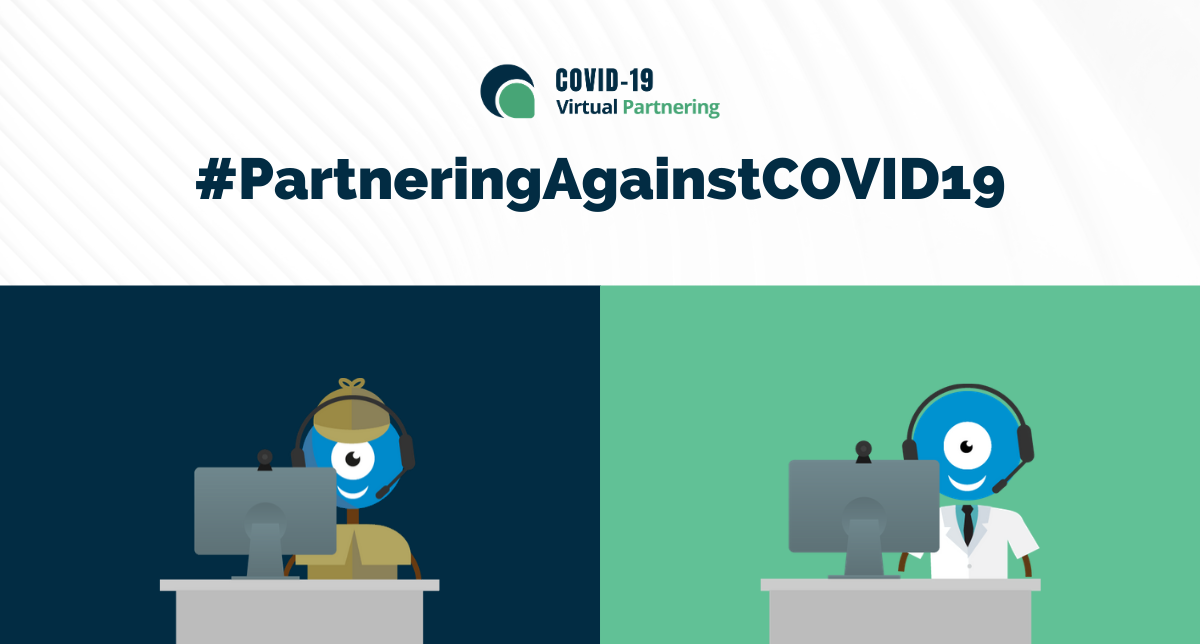 As I'm writing this, we've just closed the COVID-19 Virtual Partnering Event.
The final meetings have been held, and steps have been taken towards partnerships that will help slow and then defeat the spread of COVID-19.
Our industry came together convinced that partnering was the best way to battle the coronavirus and we've proven that, despite travel bans, there is a way for the industry to continue to innovate through partnership.
Once again, working together has been the basis for building success in biopharma and the life sciences.
By the Numbers
The figures speak for themselves:
· More than 3200 participants from more than 80 countries
· More than 2100 companies represented
· More than 2600 partnering meetings in just three days and 300 assets, 560 products, and 1600 services were discussed.
The event hashtag #PartneringAgainstCOVID19 has been seen over half a million times across Twitter, LinkedIn, and other social media channels. The event was featured in the press in Europe, North America, and across the world online.
What's more, by hosting the event virtually, people could stay at home. If they had had to fly to the conference, they would collectively have emitted more than 389 tons of eqCO2
All of this was the result of a frenzied period of work and innovation by the Inova team and our partners, Evaluate Ltd and Lyonbiopole, and with support from EIT Health.
Let me tell you how it came together.
Working Together at Inova
The last month has been a whirlwind for the entire Inova team.
Our team is split between three offices – our headquarters in France, plus offices in Japan and New York City –All three offices entered lockdown in March, and we needed as everyone else to adapt to a new work rhythm.
We immediately started to ask ourselves, what can we do to contribute to the fight against COVID-19?
And it was here that the idea of the Virtual Partnering Event was born, contributing with what we do best.
We dedicated the work of two dozen engineers, product specialists, marketers, salespeople, customer success managers, and the entire leadership team to making this idea a reality in the space of just three weeks.
Our team worked around the clock to deliver an event that would make a real difference in fighting COVID-19 – but we didn't do it alone.
Working Together with Our Partners
Almost immediately Evaluate Ltd and Lyonbiopole came onboard and together we started building the Virtual Partnering Event as a team.
We reached out to industry groups, explained what we had in mind, and why we needed their support and why partnering innovation was so important right now. They understood immediately and we saw more than 60 endorsements roll in from around the world. From trade associations – including EFPIA - European Federation of Pharmaceutical Manufacturers and Associations, EuropaBio, MassBio, the UK BioIndustry Association, France Biotech, California Life Sciences Association, and from biotech clusters including - Shangai Center of Biomedicine Development, Lifesciences Queensland, Montreal InVivo, One Nucleus, BioM and BioRN, France Biovalley, we've been overwhelmed by their support. Regional bodies such as Only Lyon – La Metropole de Lyon and national research institutes – INSERM joined the initiative too.
These supporters reached out to their memberships and their networks. They made phone calls, activated mailing lists, and rallied biotechs and pharma companies to the cause.
This might have been an event that was born at Inova, but it only came into being when our partners and our supporters worked together to make it a reality – without their help, the event wouldn't have been the success it was.
This is Only the Beginning of a Transformation in Partnering
The success of this virtual partnering event leaves me very optimistic about our industry and its capacity to take on any challenge it might be faced with.
It also makes me excited about the possibilities for transforming partnering in the life sciences.
The speed and ease with which the industry could pivot to new ways of working, new methods of connecting, and new means of collaborating all within days confirm that the only thing standing in the way of transformation is our will to transform.
Yet I also know that the road ahead will require endurance and a way to connect with other partners. #PartneringAgainstCOVID19 helped lay the foundations for this and the conversations begun there will continue between partners even now that the event has closed.
But more than anything else, the commitment that we've made at Inova to transforming the way that the biopharma and life science industries partner – from the way they find partners, through the deal making process and through alliance management– is sound.
We're recommitting to this transformation and to working with industry to innovate through partnerships. Thank you!
Further reading
At Inova we've spent the last ten years working with the world's leading pharmaceutical companie...
Read more