Lessons from Google – Collaboration Catalyzes Innovation
Published on Dec 20, 2018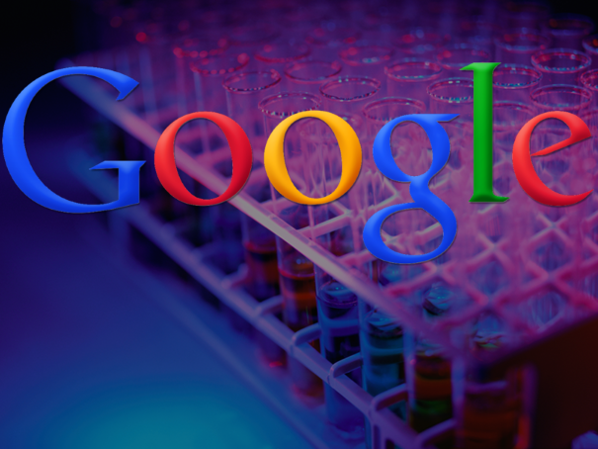 Google® is ubiquitous in the daily life of everyone using the internet. The company is synonymous with internet searches, innovation and pushing the boundaries of science and technology. It's appropriate that the company is associated with the concept of seeking.
Just look at the tagline for Google Brain, "Make machines intelligent. Improve people's lives." Given their commitment to leveraging science to improve the way we live, it is no surprise that their tagline has many parallels to the efforts of life science and healthcare companies. In fact, the tagline could easily belong to a life sciences vendor or healthcare research center. The only way for any company to achieve this bold tagline is to embrace curiosity, aim high, make a deep investment into risky science – and collaborate.
Google's foray into life science innovations formally dates back to a decade ago when they launched Google Health (for the management of personalized health records). The initiative was shelved within a few years, but the knowledge gained on collecting, collating, cross-referencing and interpreting massive amounts of healthcare data was retained. That knowledge was then amplified, first with the launch of Calico in 2013, then with Google Life Sciences (now known as Verily) in 2015. In so doing, Google firmly planted roots in pharma innovation. Moreover, they boldly stated that they had a public objective of developing new healthcare technologies. And they didn't stop there. They also proclaimed that they had a lofty vision for developing innovative solutions that prolong life.
At first, the reaction to a tech giant leaping into biopharma was defensive and negative. Afterall, the competitive threat was real. With Google's technical prowess and adeptness for handling massive amounts of data, personal healthcare records specifically, there was suddenly massive pressure on the pharma industry to rise to the challenge.
Google had developed proprietary technology for screening and interpreting clinical data. Plus, their technology could leverage artificial intelligence systems to infer insights about key diseases. Thankfully, the potential to do more through collaboration held greater appeal than working solo, competing against each other. Today, it is widely recognized that "…collaboration with players from outside the life sciences field could lead to much needed disruptive innovation."
Google is known for its research. This is a company that boldly researches projects like self-driving cars, Google Glass and bringing internet to rural areas using balloons. But, there's one key point that is often overlooked - Google doesn't do it alone. In fact, in today's culture of collaboration, nobody does.
To create breakthrough innovations and get them to market, Google selectively partners with other exceptional companies. The technology giant systematically looks for and finds the stellar partners that will complement its own strengths. That's especially true for Google's ventures into life science innovations. And if Google, a company that has more than $60 billion at its disposal to play with, is actively looking for partners, then there must be some compelling reasons why. Read on to learn more.
Google and its Pharma Partners
Google is tackling a lot of big health challenges to spur pharma innovation, but it is certainly not doing it alone. With in-house residencies, adjunct faculty programs and other efforts, Google recruits internal talent as voraciously as it extends its corporate hand in partnerships.
Google and its partner ecosystem are united in their shared recognition of the transformative potential of machine learning. Each has a different path forward, but all are eager to apply deep learning as a foundation for higher achievement, more innovative life science research and an augmented ability to solve the most challenging and perplexing research problems. Together, Google and its pharma innovation partners are developing tools with the hope of dramatically improving the accuracy and availability of critical medical services.
Their philosophy is not unique but clearly demonstrated in all they do. Community outreach and the free exchange of ideas through close ties to the scientific community at large is a critical pillar of their philosophy. This is perhaps best illustrated through their collaborative and open approach to scientific publications not to mention their generous contribution to the field through new datasets. One of the more provocative aspects of their philosophy is their commitment to project breadth and diversity as a means of offering new possible combinations and mashups. Specifically stated, "We believe successful industry research requires managing a portfolio of projects."
Let's take a closer look at some of Google's pharma innovation partnerships.
Biogen
Multiple sclerosis is an unpredictable, often disabling disease. For years, researchers have struggled to understand why the disease progresses differently in different patients. That's why Google is teamed up with Biogen for a pharma innovation mash-up bringing wearables and therapeutics together to solve the mysteries behind multiple sclerosis.
How did the partnership come about, was it planned? In fact, the pharma innovation partnership was thanks to serendipity. Biogen's CEO at the time, George Scangos, literally ran into Andrew Conrad, head of Google X's Life Sciences division, at a digital health conference. It quickly became clear that there was an opportunity to collaborate. Google's data analytics and technology expertise would be paired up with Biogen's deep knowledge of disease research and specifically, of multiple sclerosis. Together, using sensors, software and data analysis tools, the companies collect and sift through assorted biomedical data from people afflicted with the disease. Through this collaboration, the two companies can leverage as well as capitalize on their unique areas of expertise to unlock answers. And hence, foster terrific life science innovation through teamwork.
AbbVie
In 2014, AbbVie launched a partnership with Calico, the Google-founded research and development company whose mission is to help people live longer, by slowing ageing and age-related diseases. Their mission was to, "discover, develop and bring to market new therapies for patients with age-related diseases, including for neurodegeneration and cancer."
Like Google's other pharma innovation partnerships, the motivation is the same – combine the strengths of both companies in order to create and bring to market breakthough treatments. When the partnership was announced, Abbvie's Executive Vice President, Research and Development and CSO, Michael Severino, M.D., stated, "Our broad R&D experience and capabilities will complement Calico's biotechnology expertise and innovative scientific approaches. Together, we are confident that we will bring new therapeutic solutions to patients." The early results of the partnership are promising, it has led to more than two dozen early-stage programs in a variety of therapeutic areas, from oncology to neuroscience, and yielded new insights into the biology of aging. In June 2018, Calico and Abbvie announced an extension of their collaboration for an additional three years and with an extra $1 billion in funding.
Novartis
Novartis (via their opthmology subsidary, Alcon) aligned forces and expertise with Google's deep learning team to investigate the causes and disease mechanisms of diabetic retinopathy (essentially blindness as a secondary outcome of diabetes). But the pharma innovation collaboration didn't stop there. Additionally, the dynamic duo would partner to develop smart lens technology and hence eliminate patients' dependency on eye glasses – and maybe even their collective dependency on finger pricks for measuring glucose levels! The innovative concept centers on the clever notion that blood sugars could be measured from discarded daily-wear contact lenses which would alleviate much of pain, suffering and obligation associated with the disease.
The key takeaways on this pharma innovation is that the project concept was high risk, enormously challenging and perhaps, in hindsight, overly ambitious. Despite millions of dollars in R&D and the recent announcement (16th November 2018) to terminate the smart lens project, the two will continue to collaborate. Since the pharma innovation partnership was first announced a four years ago, tremendous insights into glucose monitoring, diabetes onset and the factors contributing to impaired vision have been elucidated and will be applied to future efforts.
Disease research is littered with failed attempts despite yeomans' efforts into making progress. Saying that "human biology is complex" is highly understated. What remains central to the theme here of pharma innovation is that both partners understood that success would be challenging. They may not have fully appreciated just how challenging, but this is how science advances. They communicated effectively, developed and maintained excellent research documentation, forged a trusted relationship and can now continue to build upon what they learned, even if it's no longer in the direction of a smart lens concept.
Finding the right partner to develop innovative treatments
Google is not the only tech behemoth fostering pharma innovation through partnerships. We would be remiss if we did not also mention IBM®. Big Blue has been actively engaged in its application of artificial intelligence together with Pfizer®. The partners are aligned in their strategy in that both believe that the time to discover new drugs and repurpose existing ones can be dramatically shortened via cognitive computing.
The innovative life science aspect of this technology partnership is achieved by training IBM Watson™ with healthcare and life sciences knowledge. Watson then uses natural language processing to synthesize related bits of knowledge to develop constructs which provide contextual relevance to each topic. Rich visual analytics with interactive capabilities allow scientists to discover connections and relationships amongst clusters of data. Watson automatically generates testable hypotheses and crunches through them providing tremendous insights as well as novel discoveries.
It was primarily this high-throughput hypothesis generation and testing feature of Watson that intrigued Pfizer enough to enter into a pharma innovation collaboration with IBM. Pfizer was particularly keen on applying the technology for collaborative immuno-oncology research. Not surprising as the complexity of cancer, the genotypic variety of tumors and the co-morbidity effects of life style and nutrition require supercomputing powers to even begin to chip away at understanding.
While we still don't know what the outcome of any of these projects will be or how many times a research finding will dictate a course of direction change, one thing is clear – partnering is a key way to accelerate development on innovative treatments and get them to market. By finding the right partner, Google is able to quickly get the expertise they need to make their 'moonshots' become a reality. Partnering also provides flexibility. In this way, Google can readily access the resources needed rather than spending time developing the resources internally.
Google's innovative life science focus is not unique. The biopharma industry is ripe with countless examples of pharma innovation through collaboration. Searching and seeking is one thing, but finding innovative solutions to the complicated challenges facing the world today requires committed partnering. That's why at Inova, we've developed a partnering platform designed for the life sciences. It helps biotechs, pharmas, generics, medtechs, academia and CMOs/CROs identify and engage with the right partners in order to pioneer many more life science innovations.
Further reading
When I'm not at work or relaxing with my family, there's a pretty good chance you'll find me r...
Read more