What's new in Inova : September 2018
Published on Sep 11, 2018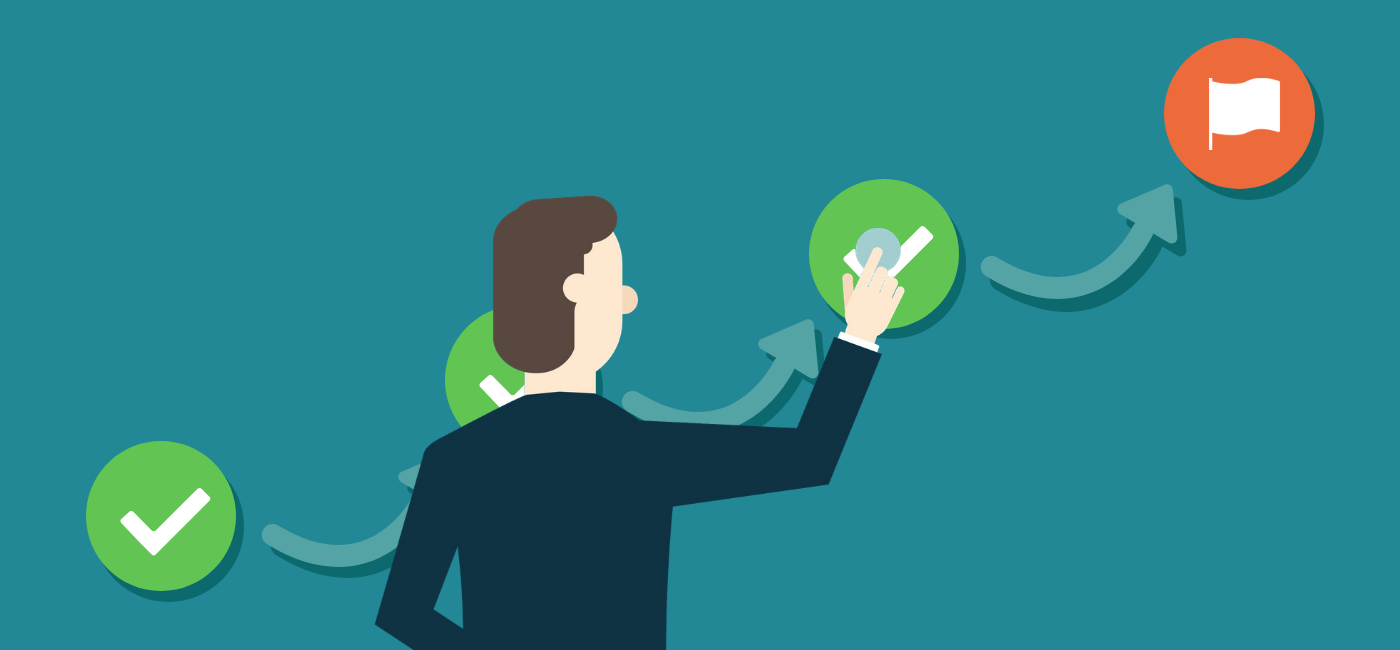 Welcome to our September edition of What's new in Inova!
This month instead of looking at what's new, we're discussing one of our most powerful and adaptable features: Workflows.
What are workflows? They are a defined business process in Inova for your opportunities. The workflow is broken down into stages or milestones and may include default activities or tasks.
Workflows are a great way to better control, improve, and report on your partnering activities. Continue reading to learn more.
Why use workflows?
Workflows are very helpful for a number of reasons. For starters, workflows are an easy visual way to track your opportunities or projects. For example, data from milestones can be fed into dashboards for an accurate and more visual viewing of your product pipeline.
But more importantly, workflows help align all of your colleagues (both from your team and from across the organization) on one common process, ensuring consistency, professionalism and easy reporting.
Finally, all of our workflows are based on industry best practices developed from our experience working with biopharma clients like you. However, since many companies have specific processes that work best for them, our workflows are also easy to modify to fit your precise needs. Ideally, you should limit your workflows to 5-7 milestones. Keeping your workflows simple makes them easier to use.


What is the workflow tab?
The workflow tab provides a greater level of detail for your processes. It displays the milestones and activities in a list and includes various tools and usability features that allow you and your team to efficiently track each opportunity or project through a defined business process.
You can quickly spot which activities have been completed, are in progress or are coming up next thanks to the color coding system. It's easy to analyze how long a project has taken, including specific phases, because the start and completion dates are tracked.
Finally, by using the workflow tab, you can better collaborate with colleagues. Simply create activities or reminders for your colleagues and they'll receive a notification automatically.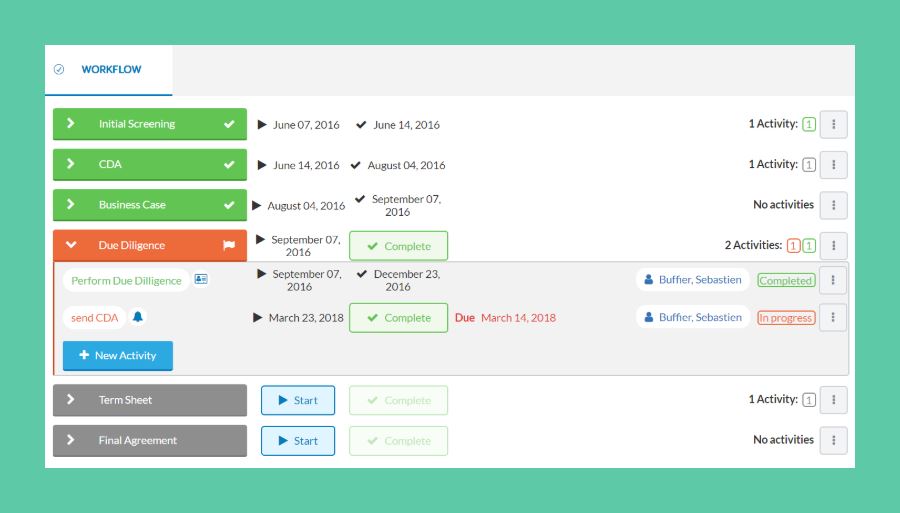 How can I report on my workflows?
Thanks to workflows and their milestones, you can quickly report on and analyze your partnering activities. Some standard reports include:
Pipeline evolution dashboard: This is the dashboard you see below. It shows how many opportunities were screened at each stage during a specified time period. You'll be able to quickly analyze the attrition rate for each milestone or phase.
Ongoing opportunities chart: Get a detailed look at your pipeline and check for any gaps by filtering this chart by geographic area, therapeutic area or development phase.
Time spent in phase chart: Analyze your pipeline and track how long it takes for an opportunity to progress through each stage. This is a great way to spot bottlenecks in your process.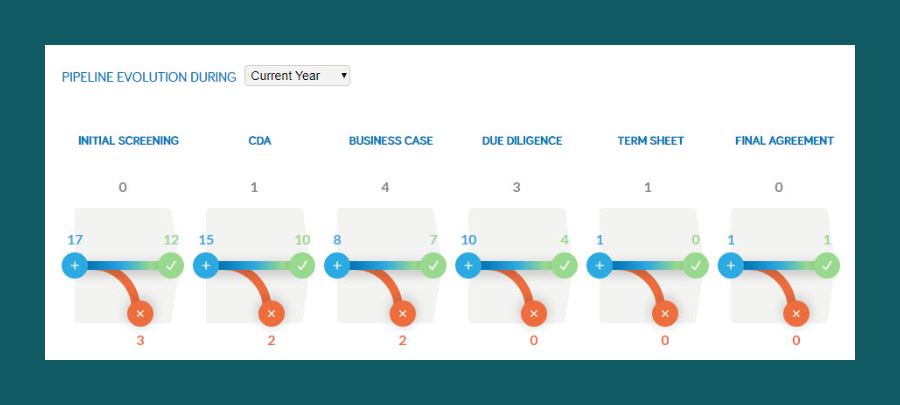 For more information about the workflows talk to your Customer Success Manager or request a demo.
Further reading
Download Inova's 2021 Green Policy here. As the world prepares for the COP26 meeting&n...
Read more