What's new in Inova: May 2019
Published on May 28, 2019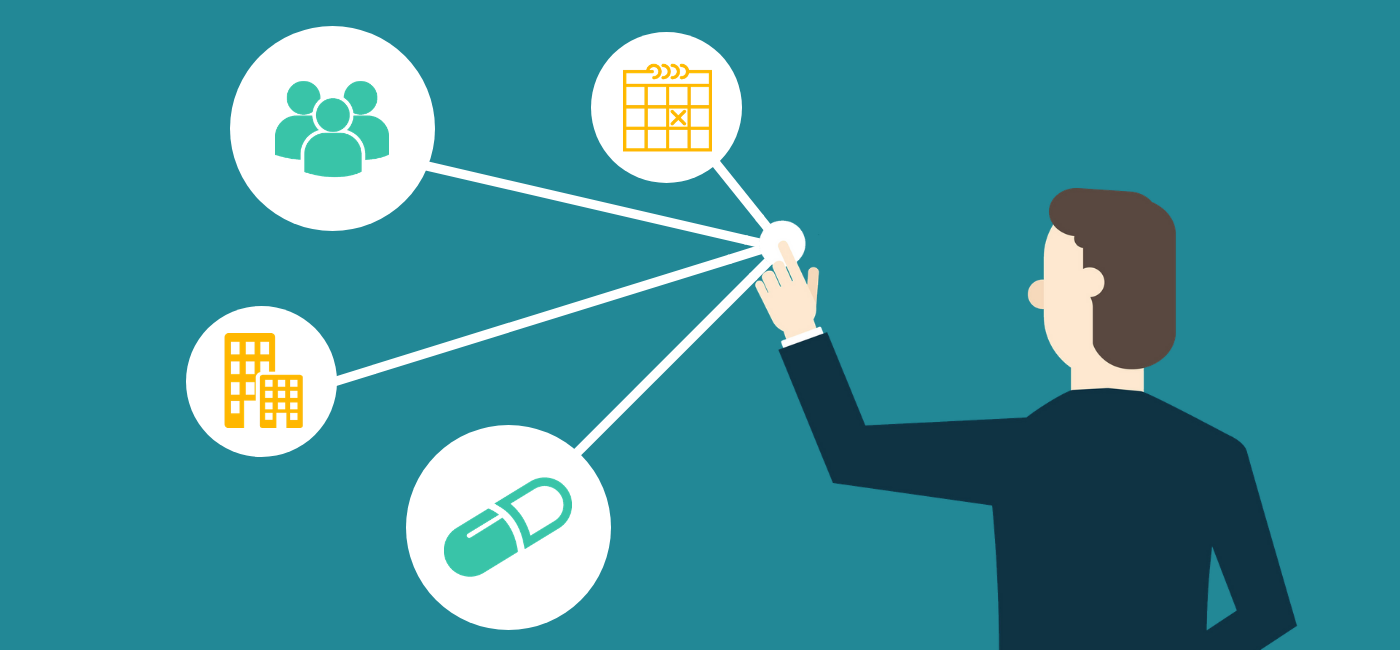 It's time for the 2019 BIO International Convention! While BIO is an important opportunity for partnering, it also generates an enormous amount of information and work. But not to worry, Inova has you covered.
The Inova BIO Connector enables you to import your BIO meetings in seconds, making it faster, easier and more secure to prepare for and follow-up on your meetings.
Below you'll find our tips and tricks for getting the most out of the BIO Connector.
Import your meetings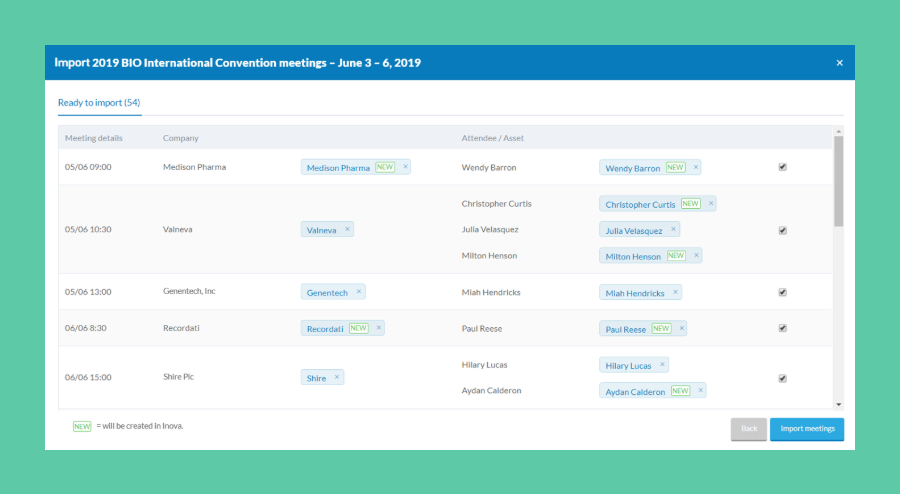 Adding your meetings to Inova is a breeze with the BIO Connector. In just a few clicks, you can add your scheduled meetings, including the attendees and attached assets. When you import your meetings is up to you, it can be done before, during or after the conference. To import your meetings, start from the "all meetings" list and then press the "import meetings" button.
If you would like to see a demo of how to import your meetings, contact your Customer Success Manager or watch the recording of our BIO Connector webinar.
Manage your notes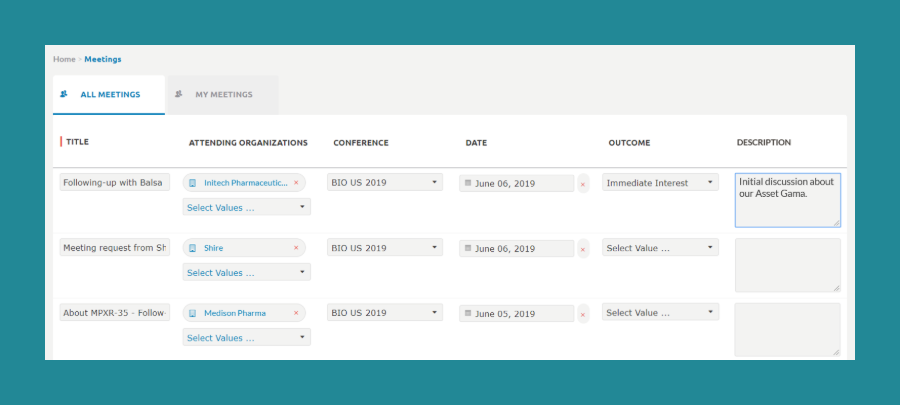 The best way to take notes depends on your personal preferences! Many of our clients like to import their meetings into Inova before BIO, then export them into an Excel file. They use the Excel file to take notes during BIO and then quickly copy them back into Inova afterwards.
To manage your notes in Inova, add them to the "Description" column. The "Outcome" column can be used to set a follow-up status for your meetings, for example "Immediate Interest", "Future Interest", "No Interest". By doing so, you can easily prioritize your follow-up efforts.
The fastest way to update your meetings is to use the "Edit Page" button. This transforms your meeting list into an editable format, allowing you to type up your notes and define all the follow-up actions on one page.
Organize your follow-ups efficiently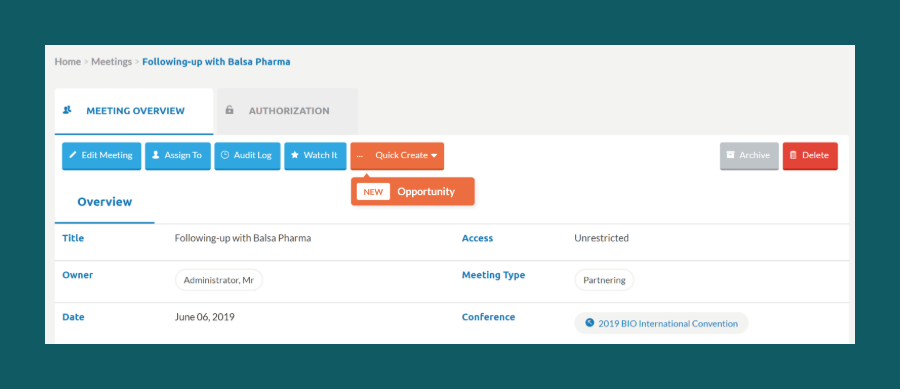 As we mentioned in the section above, the "Outcome" column is a great way to prioritize your meeting follow-ups. When you're ready to follow-up, just click on a meeting to view all of its details and get started.
For example, you can complete your notes, attach an asset or use the "Quick Create" button to open an opportunity. Need to hand off the follow-up to a colleague? Simply assign the meeting to them, they'll be notified automatically.
Don't hesitate to contact your Customer Success Manager if you'd like additional training or information about the BIO Connector.
See you at BIO!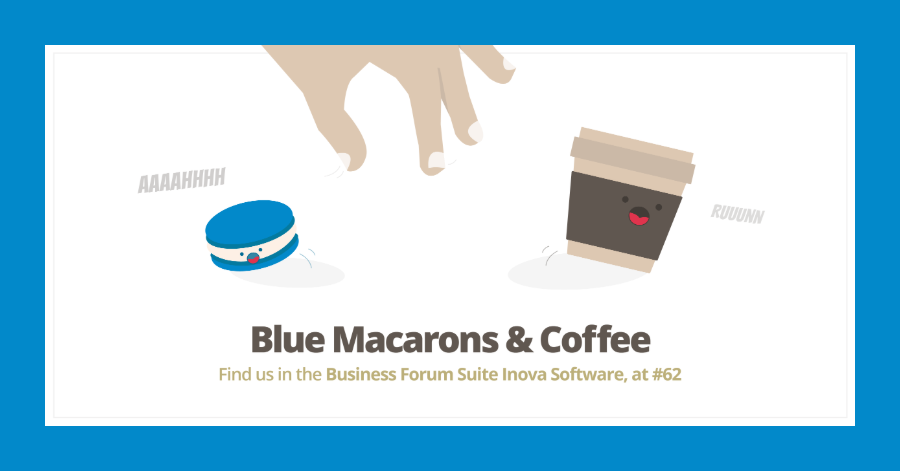 If you are attending BIO next week, happy partnering in Philadelphia! Be sure to stop by the Inova Suite #62 (next to Pfizer and Takeda) in the Business Forum. We'll have coffee and blue macarons throughout the conference in addition to a wine & cheese party on Wednesday, June 5th at 4:30 pm
Further reading
At Inova, we made the decision in 2013 to transition our partnering platform to a SaaS solution. Tod...
Read more