Why Partnering Works
Published on Apr 23, 2015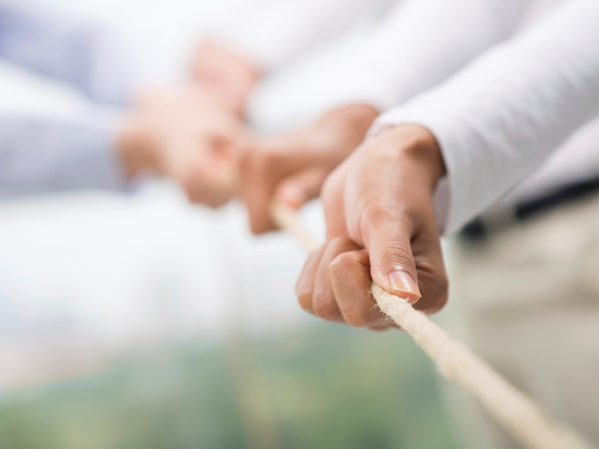 There's no doubt that partnering has a positive impact on pipeline value. Externally sourced assets make up well over half the average pipeline value. But why does partnering work? What gives it a boost over in-house developed assets? Read on to learn more.

Partnering works
The evidence is clear, partnering leads to more valuable drugs. In 2014, Goldman Sachs listed 30 high potential pipeline drugs that could transform the industry. Of these, 75% were the result of business development activities. In-licensing alone makes up half the list. A Deloitte study has also dived into the source of R&D success, analyzing 12 leading life science companies. They found that: 1) for most companies, a majority of their pipeline value comes from externally sourced assets and 2) externally sourced assets are more successful. Externally sourced assets generate 6% more revenue and breakthrough assets and orphan drugs perform even better, 20% and 54% higher, respectively.

What makes partnering successful
It's not just a coincidence that partnered assets perform better. Partnering increases access to expertise, allows greater flexibility and encourages thorough, unbiased evaluation before launching a project.

Accessing Expertise
One reason that partnering generates better results is that it brings experts together and encourages them to collaborate and share their knowledge. The world is facing increasingly complicated challenges. Life science companies today are targeting diseases that have baffled scientists for generations, including Alzheimer's, Parkinson's, and Multiple Sclerosis. To successfully pioneer new treatments, scientists, innovators and thinkers from different companies must join forces and combine their expertise. But, scientific expertise isn't the only kind of expertise needed to get a treatment to market - technological capabilities, production facilities and know-how in getting an asset through regulatory approval are also key.

Flexibility
Flexibility is another reason partnering works well. In a recent blog post, AstraZeneca discusses in detail how partnering makes them more flexible and why flexibility is important for them. It enables them to research brain disorders, an unpredictable, difficult area of research, with reduced risk. Instead of committing its internal resources to a handful of projects, AstraZeneca works with partners on over 20 different endeavors. Thanks to partnering, AstraZeneca is able to work on more projects, without straining internal resources, and has the flexibility to pursue only the most promising ones.

Rigorous Partnering Process
Lastly, the partnering process itself gives partnering an important boost toward success. A good, strong partnering process encourages companies to thoroughly and unbiasedly evaluate which assets are a good fit and which are not. Further, it's much more difficult to abandon and dismantle an internal research project than it is to dissolve a partnership.

Get more out of your partnering activities
Obviously, in-house expertise and R&D capabilities are critical – without them, there's nothing to partner for. But, partnering is a powerful tool for developing molecules that are more successful and more profitable. Unfortunately, partnering itself is a messy, expensive process. That's why we've spent the last 14 years developing a dedicated partnering place for the life sciences. Our platform features a complete set of modules (Conference, Scouting, Deals & Alliances) that cover the entire collaboration process, enabling you to find partners, evaluate external technologies, close deals and grow successful alliances. To help you get even more out of your partnering activities, we're teaming up with BIO to create a next generation partnering solution for BIO 2015. Thanks to this new partnering system, you'll more efficiently source potential collaborations and funding opportunities during BIO 2015 and BD and investor events year round. Learn more about our partnership with BIO here.
Further reading
The first few days of a new year seem to encourage a certain type of speculation here on LinkedIn. Y...
Read more