Uncover the best opportunities
Landscaping
Quickly and easily find, evaluate and monitor assets in your
therapeutic area and effortlessly uncover the best opportunities.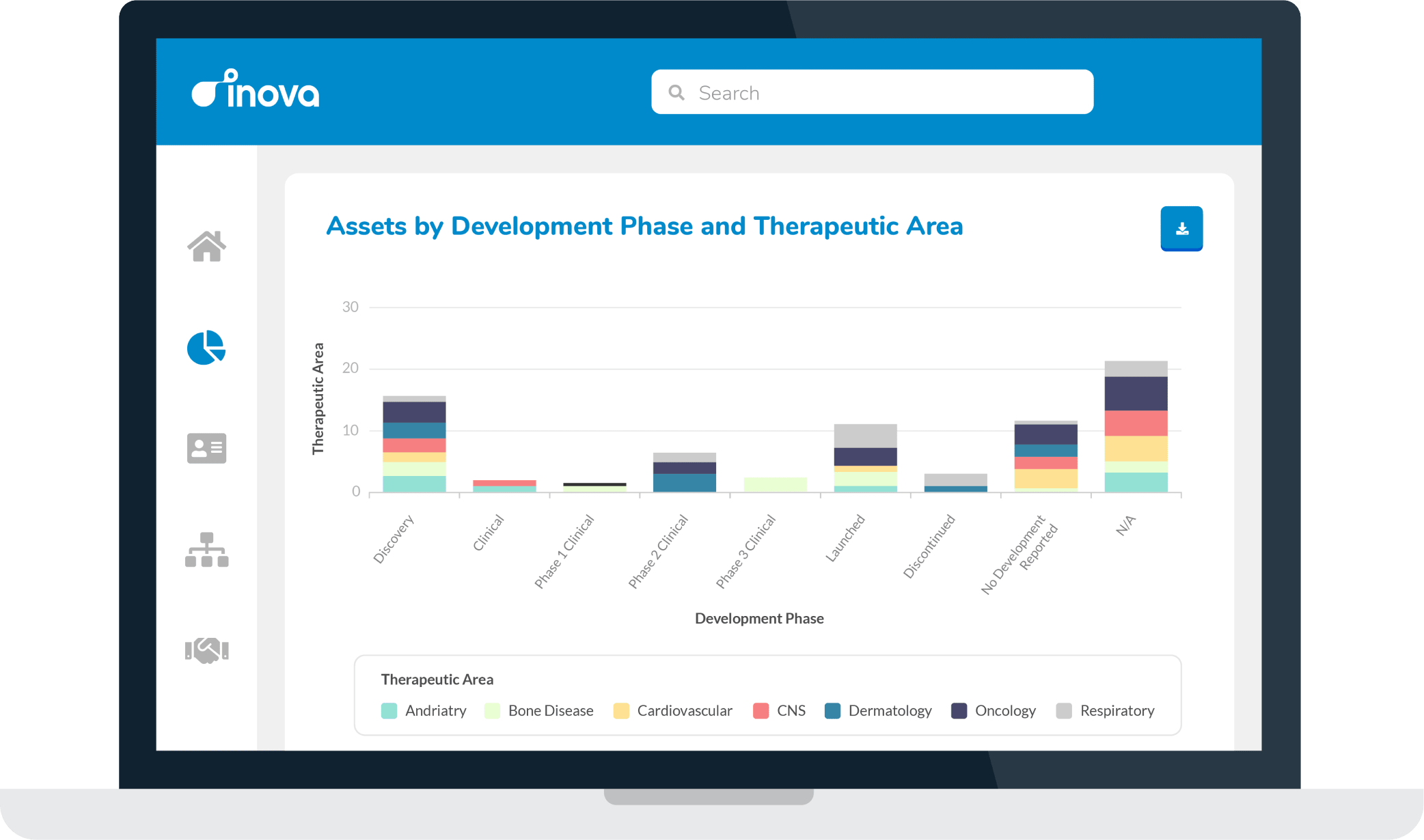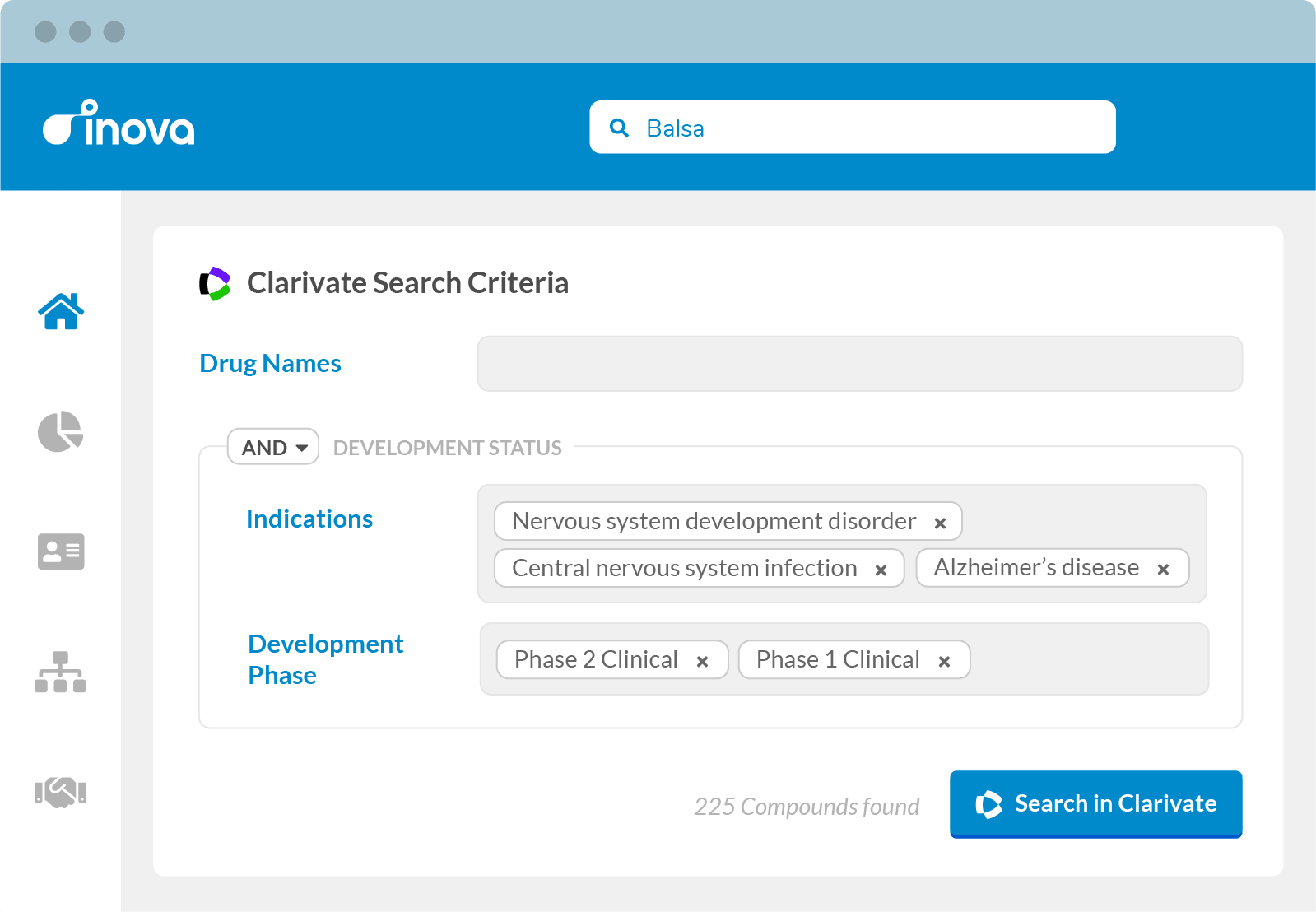 How landscaping works
Launch a query in Clarivate Cortellis for your therapeutic area. Make it as broad or detailed as you want using filters for the development phase, mechanism of action, geographic region and more.
Import your search results into Inova instantly.
Give an updated status to each imported asset:
Transferred to BD: Hand off the most promising opportunities to the Business Development team in seconds
Decline: Add a short comment so you and your colleagues remember why it was declined
Monitor: Keep an eye on assets that may be of future interest
Use the connector's real-time synchronization and automatic alerts to stay up-to-date on new developments, for example, if an asset moves from Phase I to Phase II.
Inova's landscaping helps you

Analyse & visualize your data
Quickly prioritize your efforts, focusing on the most promising assets. Our advanced dashboards help you visualize the results of your search, enabling you to spot new opportunities and to report on your activities.

Gather all your data in one place
Get a centralized overview of your landscaping efforts by putting it in one central place: Inova. By making Inova your landscaping headquarters, you can both get a global view of your company's activities and dive down into the details.

Collaborate with other departments
Easily share information both with your team members and across departments. When you find a promising opportunity, hand it off (including all of the data you have gathered) to the Business Development team in two clicks.

Stay up-to-date effortlessly
Be automatically updated regarding new developments such as a change in status, development phase, indication, active companies, technologies and more. You can then quickly decide if it's time to re-evaluate the asset or not.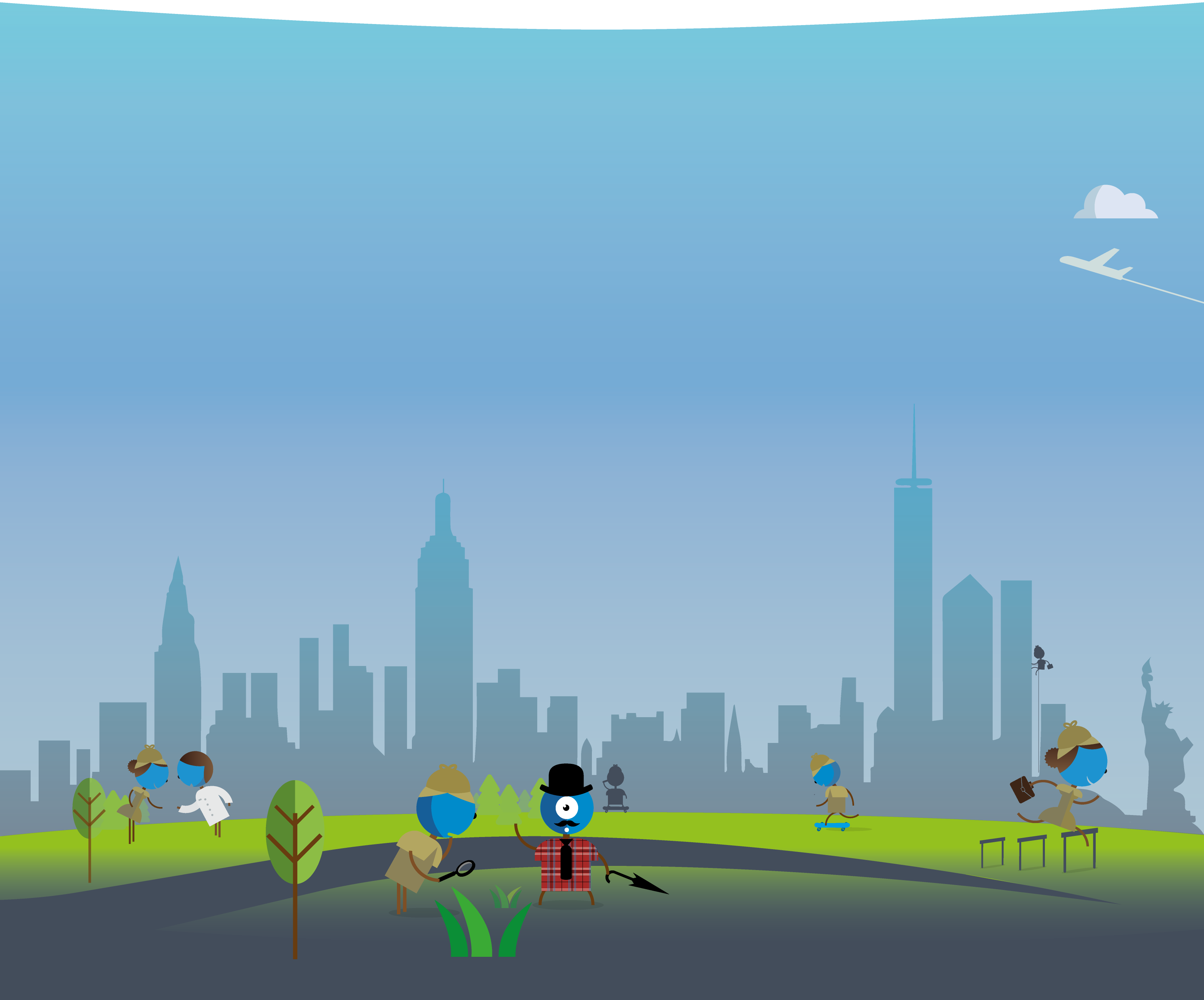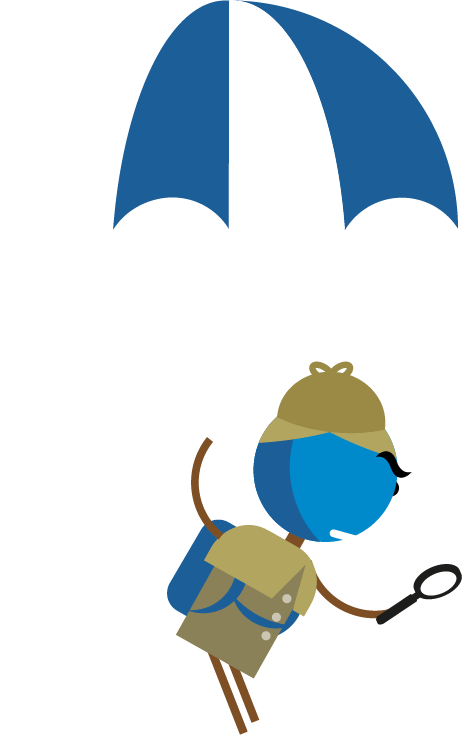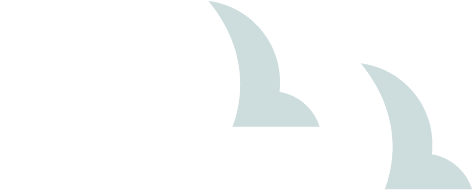 Why our customers love Inova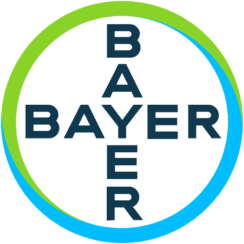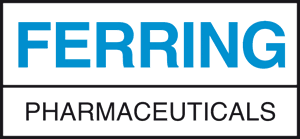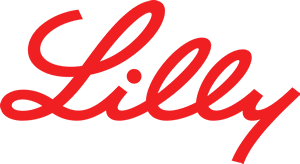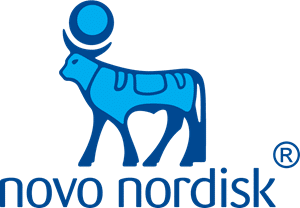 Talk to one of our experts
Schedule a live and personalized demo with our experts
We're always happy to help find the solution for your needs.
Schedule a demo today