More Deals, and Earlier
Published on Feb 18, 2020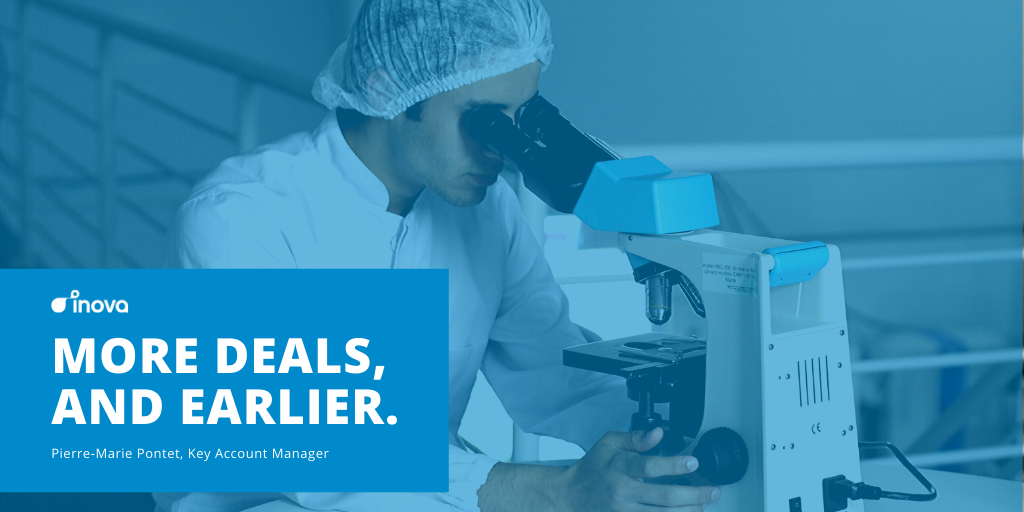 For a while now my colleagues at Inova have taken note of a pretty consistent trend in pharma partnering.
The world's largest pharma companies are seeking out innovative biotechs entering Phase I trials, or pre-clinical trials, and sometimes even earlier in their development, and then signing deals with those biotechs to lock down novel science before their competitors might.
What's more, while those earlier-stage deals are worth less compared to, say, a deal for a drug entering Phase III, there are many more of them.
In short, pharma companies are making more deals and at an earlier stage than ever before.
Of course, none of this is news to the industry.
For the last decade, at least, new drugs developed in partnerships between large pharma companies and smaller, more agile biotechs have begun to drive research and revenue alike. Where just ten years ago the majority of the highest-grossing drugs on the market were the products of a pharma research lab, today more than half of those same highest-grossing drugs are the product of partnerships between pharma and biotechs.
So, when I talk to my clients and they talk about needing to use our software to track dozens of different interactions with early-stage biotechs, I'm not surprised. It's in line with where the industry is right now, and its feedback that I and others are used to hearing.
But over the last couple of months I've started hearing something new from my clients.
Earlier and Earlier
To be fair, it's only from a few so far, so I'm not really sure I can call it a trend just yet.
But still, the fact that I am hearing something so similar from clients in a couple of different geographic markets and with both focused on different therapeutic areas suggests to me that this is something worth watching.
It might just be the next big thing in pharma partnering patterns, and a key channel by which the next generation of novel medicines make their way to patients.
What I'm hearing from clients now is that the pressure to search out and secure early deals means not just finding pre-Phase I biotechs or seeking out promising pre-clinical efforts, and it doesn't even mean keeping an eye on interesting results published by university researchers in leading journals.
Instead, it means actively seeking out that university research even before it is published.
On Point, On Campus
What does this actually mean in practical terms?
Well what it seems to mean for these two clients is that pharma companies are being more physically present on university campuses and around university labs. They aren't waiting for university press offices to announce positive traction with a new molecule or for a journal article to work its way through peer-review before making contact with a couple of smart grad students. Instead they are on campus, learning about new science by meeting researchers and Ph.D candidates, and then encouraging them to accelerate their work through partnering.
An easy way for the researchers to submit their idea or innovation to a potential pharma partner is through an online form like our External Opportunity Portal. These potential partnerships are then loaded into our Inova platform so that Search & Evaluation teams can share it around, give it a first pass assessment, and pronounce it interesting or not.
And if it's interesting enough for a second look, that same pharma company takes the first steps towards inking a deal. Maybe just paying for lab time, maybe organizing some access to equipment at the company's own local subsidiary, or maybe offering to take the development of the potentially promising science inside the company entirely and the university researchers with it.
Getting in Early
What these companies are doing is essentially extending this trend towards earlier stage partnering in biopharma just a little earlier.
Instead of reaching out to early stage biotechs, these companies are reaching out to those researchers that maybe haven't even considered spinning their lab research out into their own biotech just yet.
Will we see more of this? That's hard to say.
But I think we will.
The pressure to secure novelty science ahead of rivals, to beat the competition to the new molecule and the new therapy and to do so by getting there a little earlier seems to be standard operating procedure today.
Pharma companies diving into university labs and signing up promising approaches even before there's a lot of promise being reported? It seems to me that this is a natural next step for an industry that has embraced open innovation in the way that the biopharma industry so obviously and enthusiastically has.

---
This article was originally published on LinkedIn on February 18th, 2020 by Pierre-Marie Pontet, Key Account Manager at Inova.
Further reading
Welcome to our November Newsletter! In our recent Community Webinar, we tackled technology scouting ...
Read more