Drive your alliances towards success
Alliance Management
Our alliance tools are designed by and for alliance managers, enabling
you to expertly track, run and report on your collaborations.
Get a clear overview of all
your pharma alliances
Repository for your partnering dataFind everything you need to know about your alliances in one place, including the type of alliances, project description, territories and exceptions, important email and documents, and more. You'll have a clear overview of your alliances, as well as all alliances company-wide.
Company projects overviewAdditionally, the peer matrix shows you who is in charge of what on both sides of the alliance. You'll always know exactly who to contact both during the project ramp-up and throughout the life of the collaboration.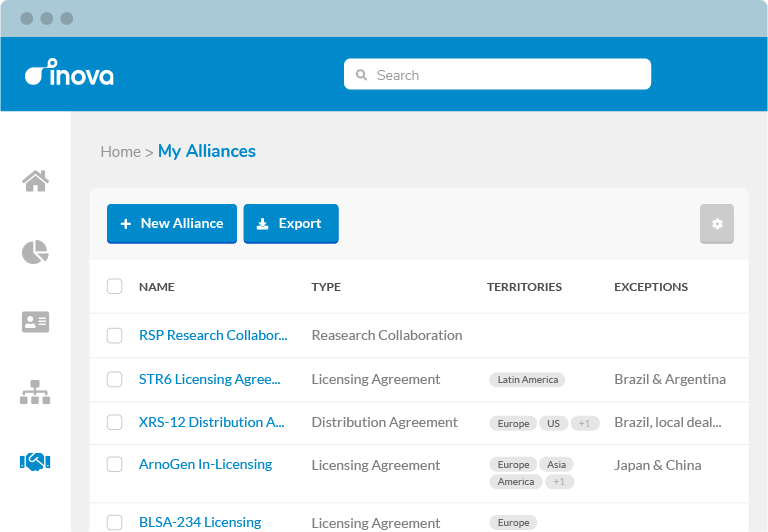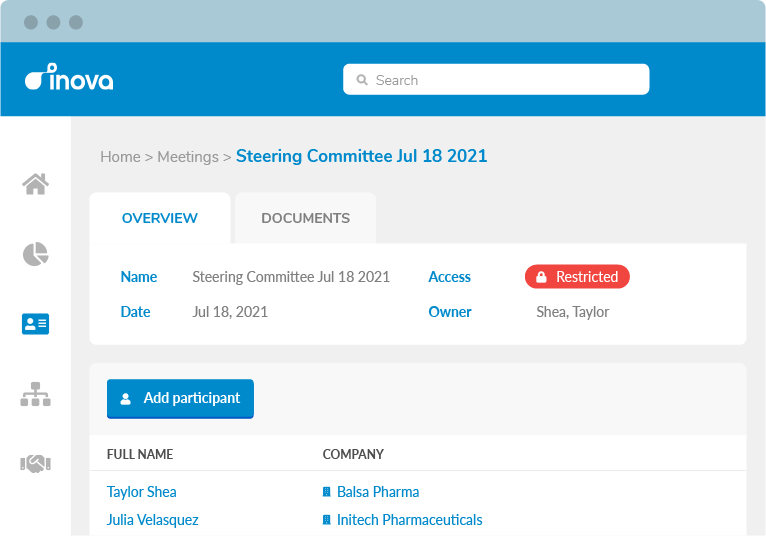 Meetings
Manage joint steering
committees effectively
Before an upcoming committee meeting, you can create a meeting in Inova and invite the umbrella team,
providing them with access to important documents and allowing them to start collaborating in advance.
Afterwards, meeting minutes are shared, next steps are simple to track and easy to follow-up on.
Obligations & Payments
Track your contractual
obligations and payments
Accurate tracking of financial and non-financial obligations is the first step towards becoming a partner of choice. Using Inova, you are automatically reminded of upcoming ones, so nothing is forgotten. Both financial and non-financial obligations can be triggered by a due date or milestone completion.
Your memory isn't flawless, but thanks to Inova, it doesn't have to be.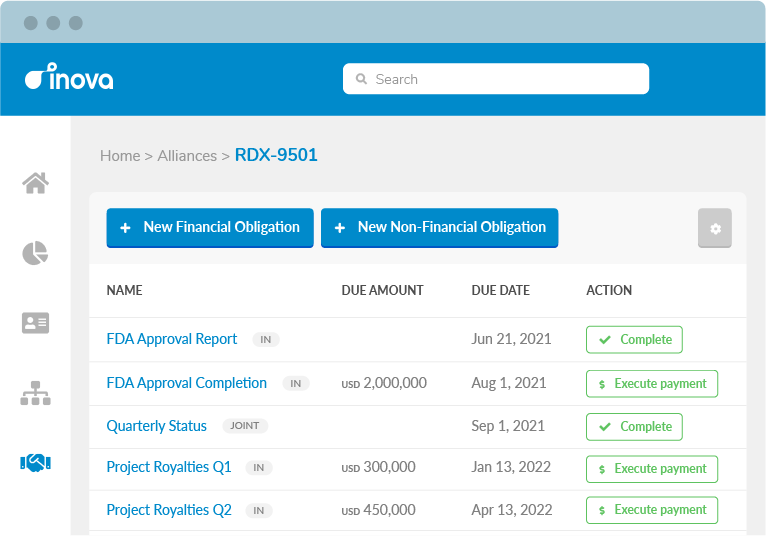 Whitepaper
7 Best Practices for Building a Successful
Alliance Management Function in the Biopharma Industry
Learn the top alliance management best practices you can apply in your biopharma company today.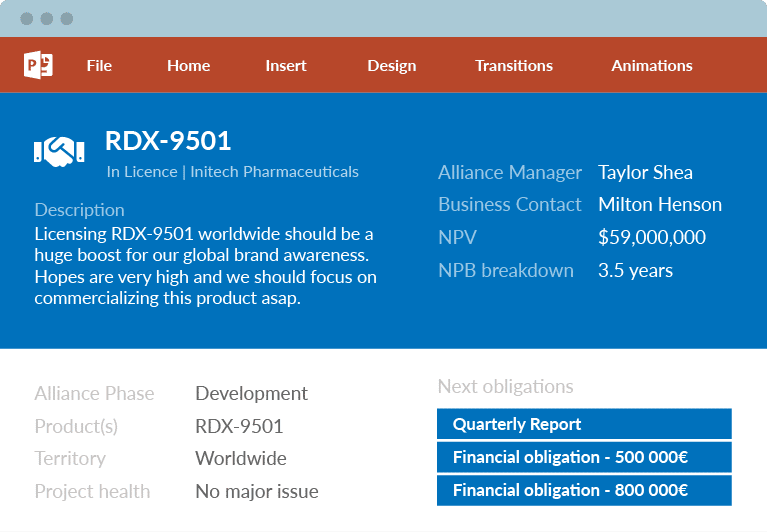 AM One-Pager
Present and report on
your alliances easily
Inova lets you quickly create a PowerPoint one-pager for each alliance featuring the basic background information, key details, status and next steps for each project.
Such one-pagers can be distributed via email or printed before the meeting so that everyone is on the same page.
Health Check
Monitor the health of
your pharmaceutical
alliances
Reviews enable you to get feedback from your partners and your colleagues on how the alliance is going. By comparing the results, you can identify discrepancies and mitigate problems.
Create a living record for each alliance, document the issues that come up and their outcome.
Plus, you can record the activities, tasks, and documents gathered by a steering committee or other governance body and its related obligations.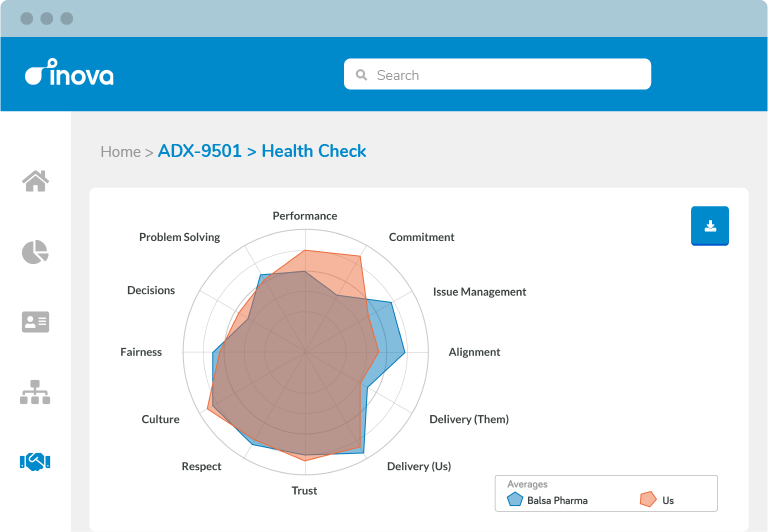 Outlook Integration
Save your emails in two clicks
using our Outlook integration
Our Outlook Add-in makes it as easy as 1-2-3 to safely store your key alliance emails, which means you're much more likely to actually do it.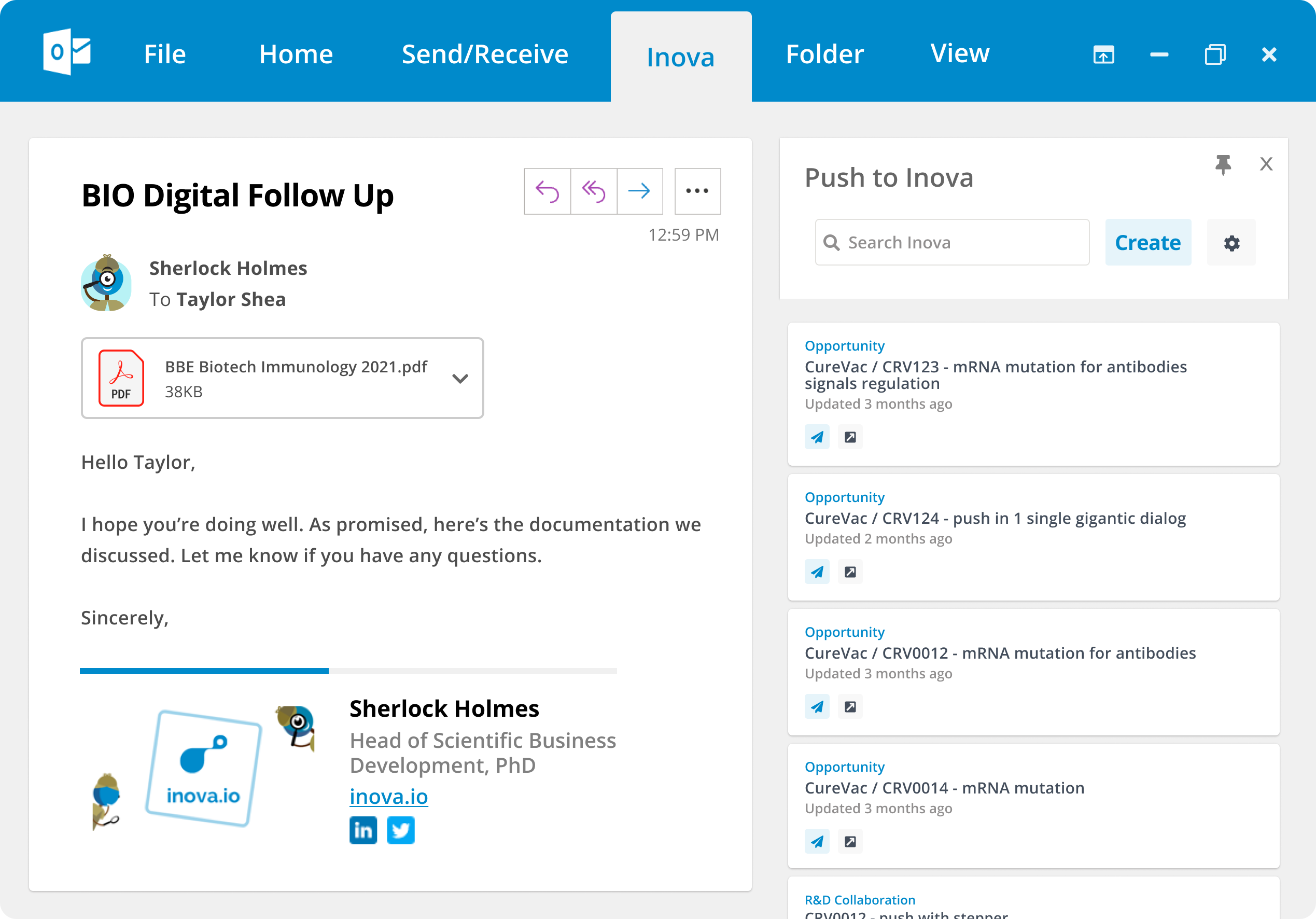 Quickly store important communications in Inova by attaching an email to an alliance or a collaboration directly from Outlook. You'll have a complete history of the important decisions regarding your alliance - including the discussions leading up to them - so you'll  always remember why those decisions were made.
Document Manager
Securely store and
share your alliance
documents and emails
Inova is a safe harbor for your alliance information so you can keep it and share it securely. You can store key data such as Joint Steering Committee meeting minutes, contracts, amendments and emails. You'll always have a complete history of your alliances right at your fingertips.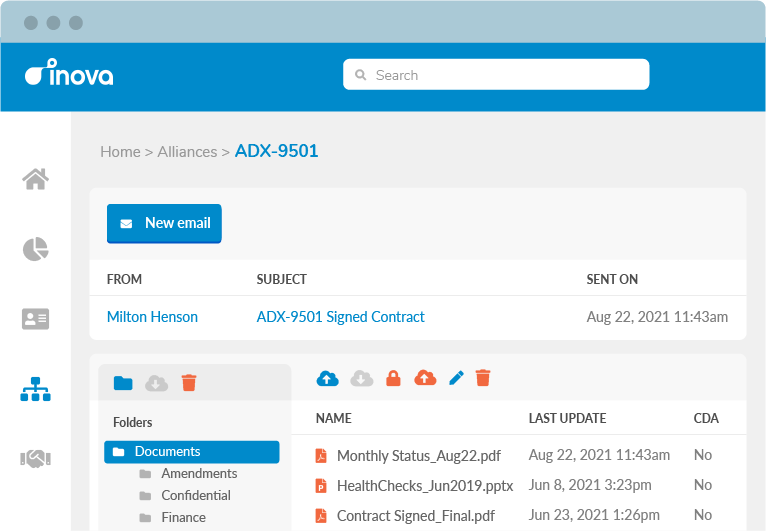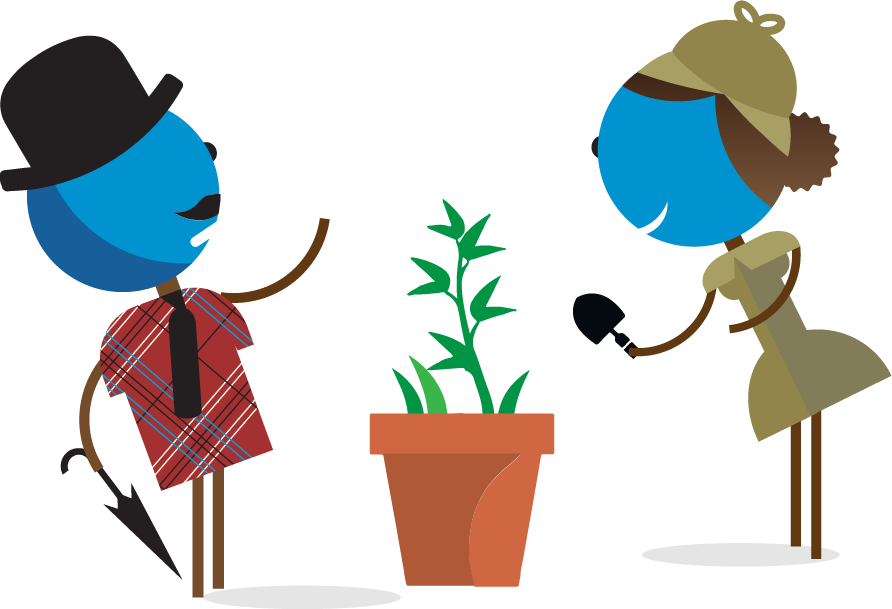 Discover more features for pharma
Search & Evaluation
Find the right partners faster
Opportunities Tracking
Manage your opportunities efficiently
Reporting
Report on your activities faster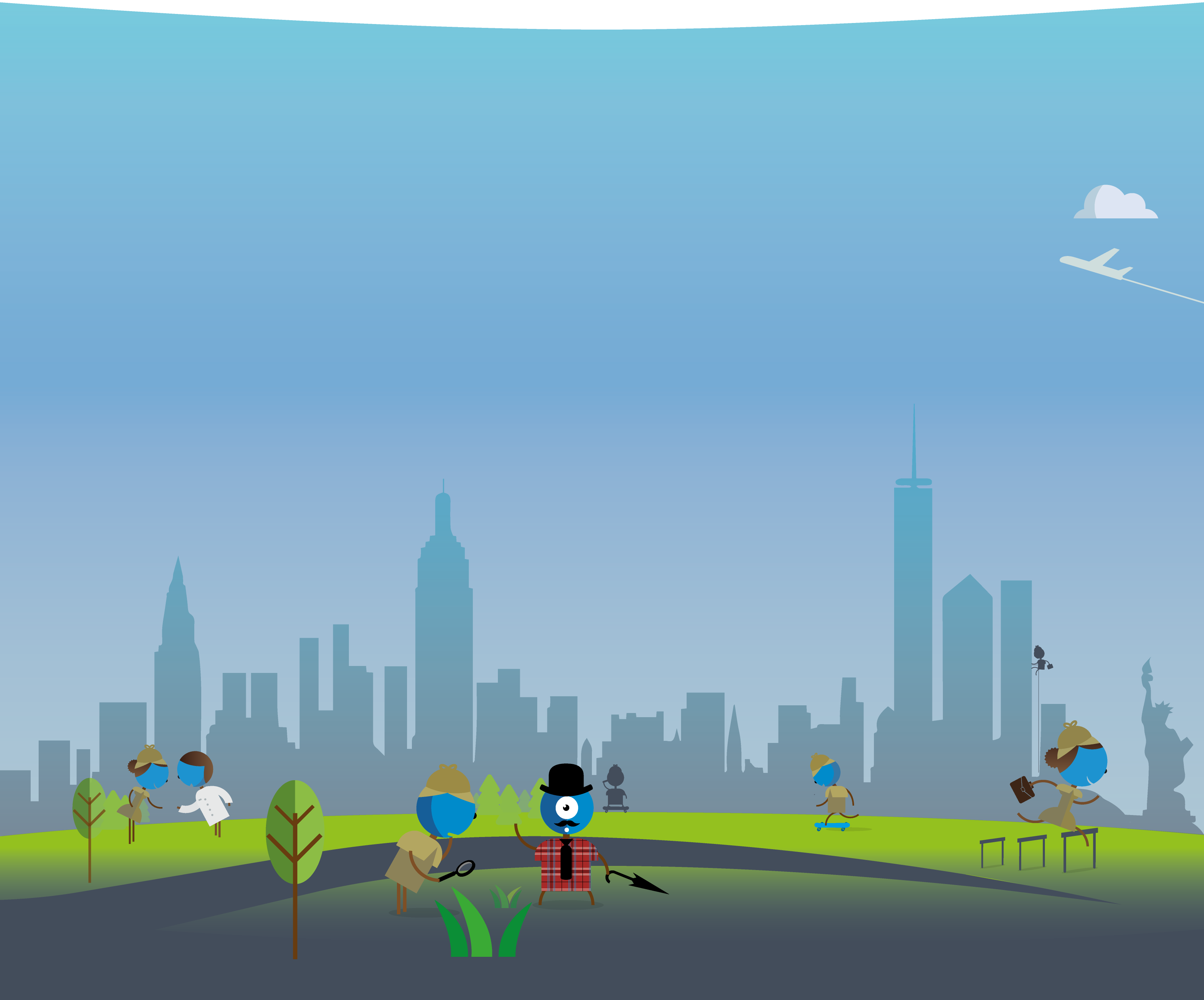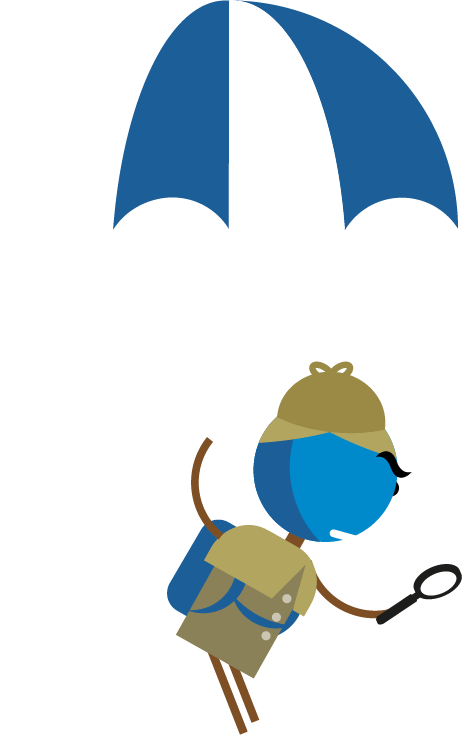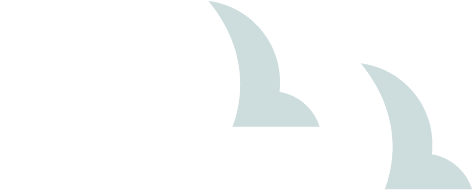 Why our customers love Inova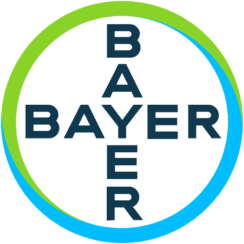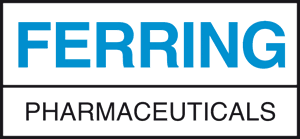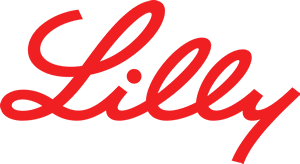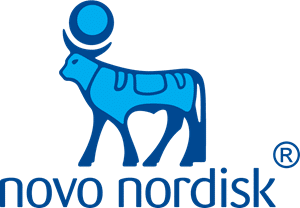 Talk to one of our experts
Schedule a live and personalized demo with our experts
We're always happy to help find the solution for your needs.
Schedule a demo today