Report on your activities faster
Reporting
Inova's built-in reporting tool is designed for biopharma, meaning you can quickly and easily report on your pipeline and partnering activities.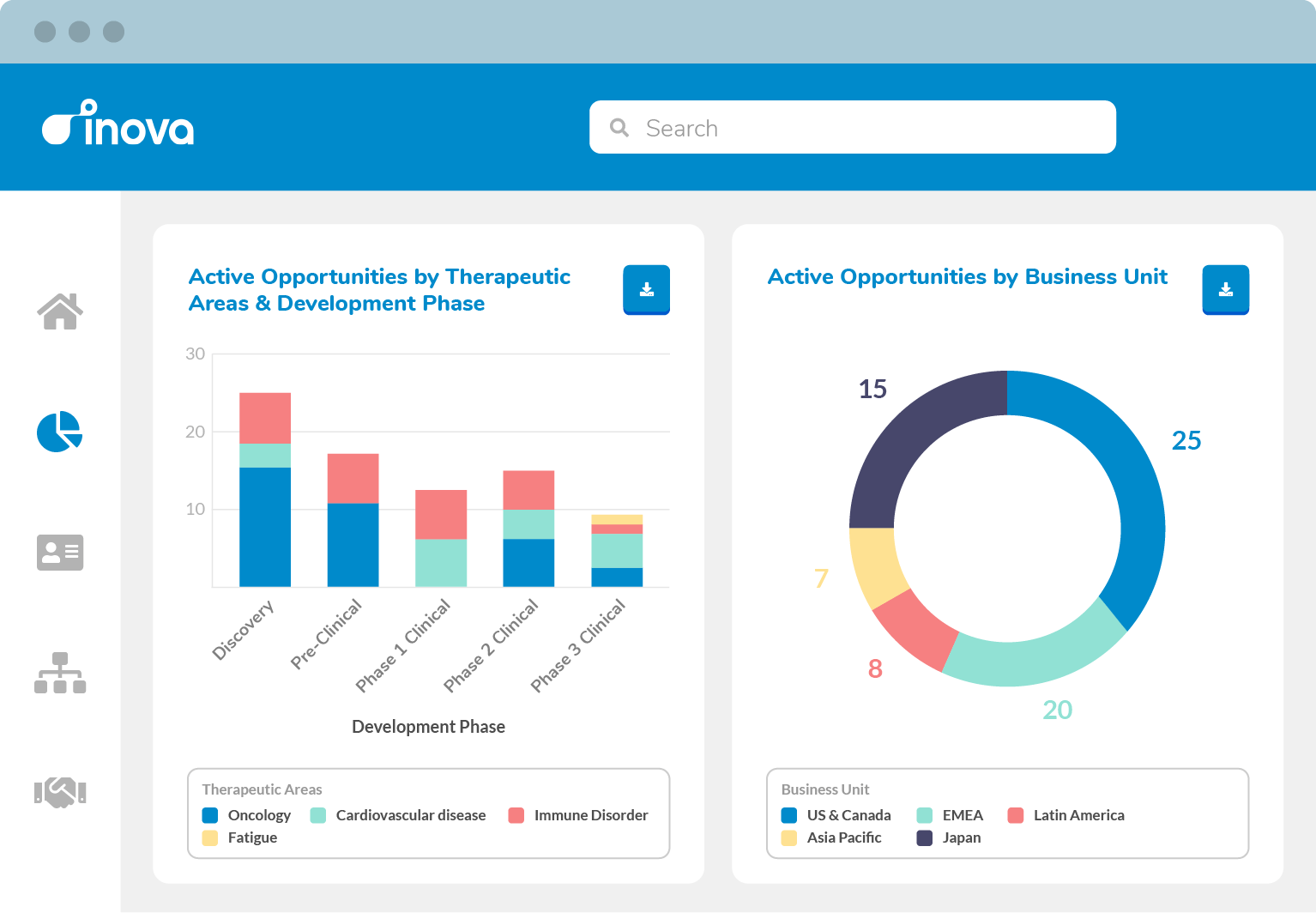 Track your pipeline with reporting specifically designed for biopharma
Monitor and report on your pipeline in seconds. Using Inova you can get both the big picture and the small details.
Instantly view the number of active opportunities at each stage, then with a single click, access all the details about those opportunities.
You can also report on the evolution of your pipeline over time to evaluate the conversion rate of each phase.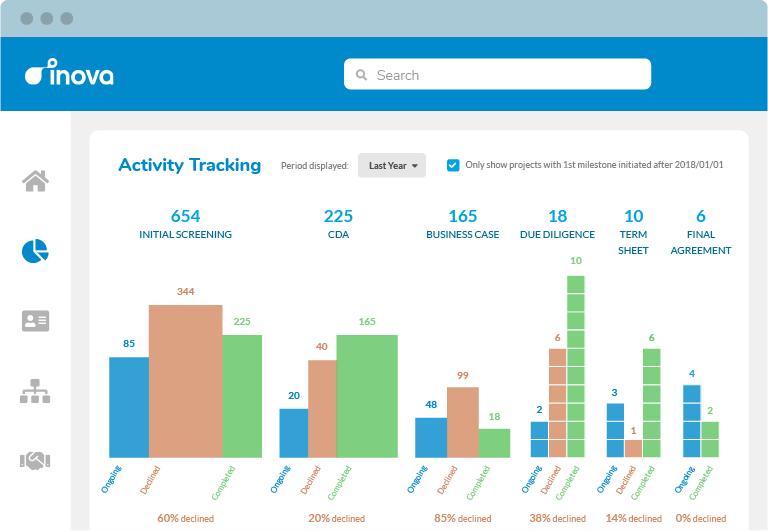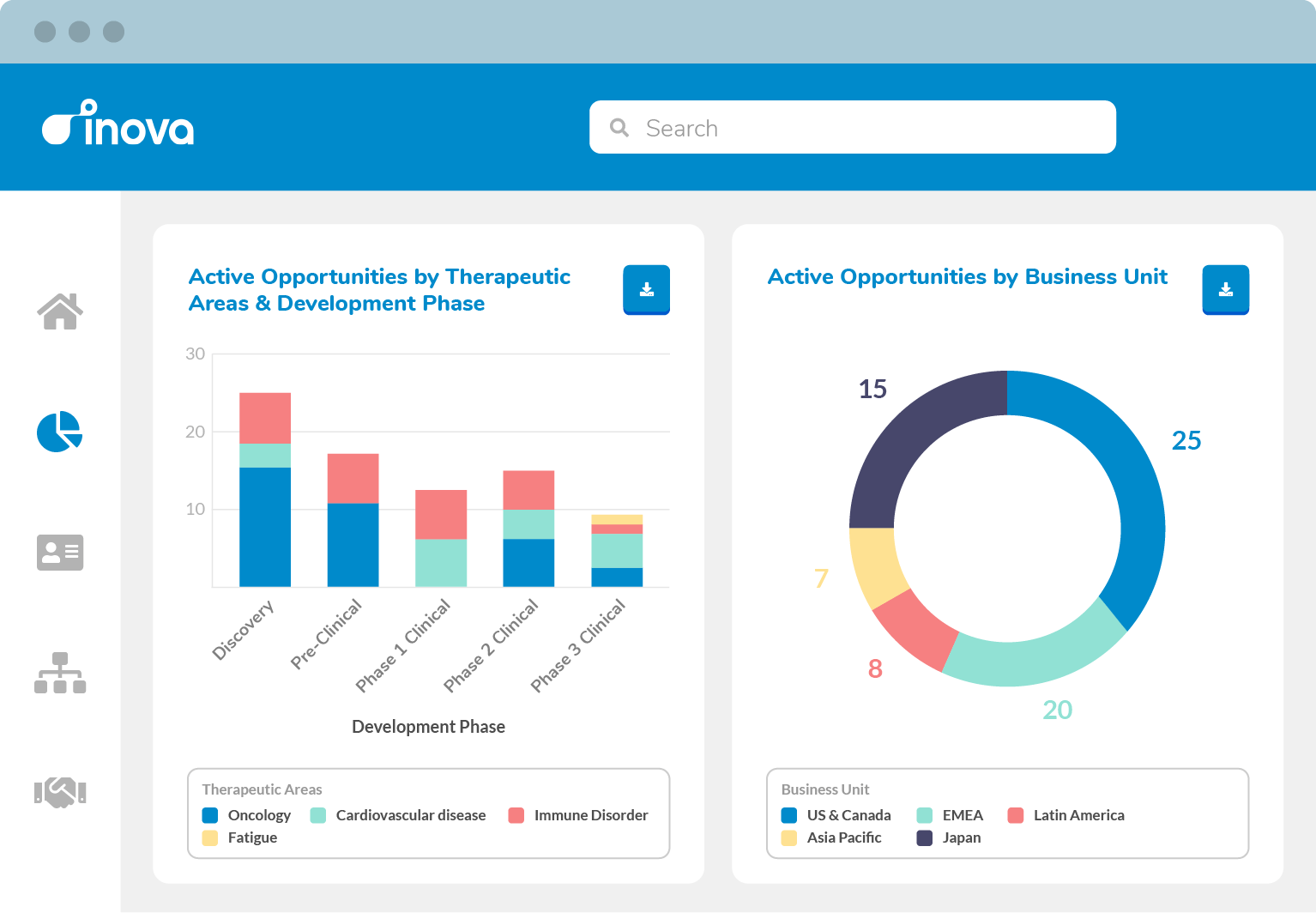 Get a global view of your opportunities in real-time
Inova provides you with a global overview of all your opportunities. Quickly see the number of active opportunities, then filter them by business unit, geographic territory, therapeutic area or development phase to get a better understanding of your pipeline and spot any gaps.
Report on critical metrics and KPIs
The built-in reporting tool lets you track the KPIs most important to your team — and your executives as well.
Track the number of opportunities created and completed per quarter or year, the number of opportunities that made it to the due diligence phase, how long each phase of the Business Case Presentation process takes, and much more.
Inova both lets you monitor team progress and identify your best performers.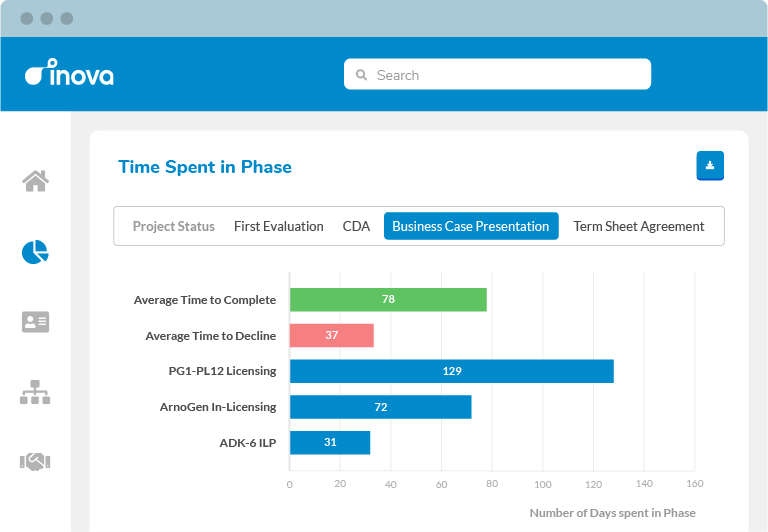 Customer Case Study
Bayer: Leveraging insightful reporting for partnering excellence
Inova's story with Bayer began six years ago, when the German pharma company decided to merge six different Business Development & Licensing teams to form a single Bayer Partnering team. As the success of this partnering function is crucial to the organization, they decided to look for a software, so they could set up a single partnering process that would encourage synergy. That was when Cornelius Kurz joined the team. Cornelius was assigned to be the project lead for landscaping, decision making and implementation.
Read Bayer Case Study
"We had 3-4 solutions to choose from. The most critical features for us were user-friendliness, customizability, connectivity to Thomson Reuters' Clarivate and insightful reporting. In the end, we decided Inova would be our best way forward."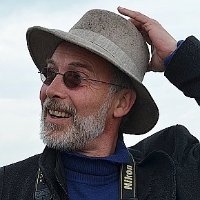 Cornelius KurzGlobal Project Manager BD&LBayer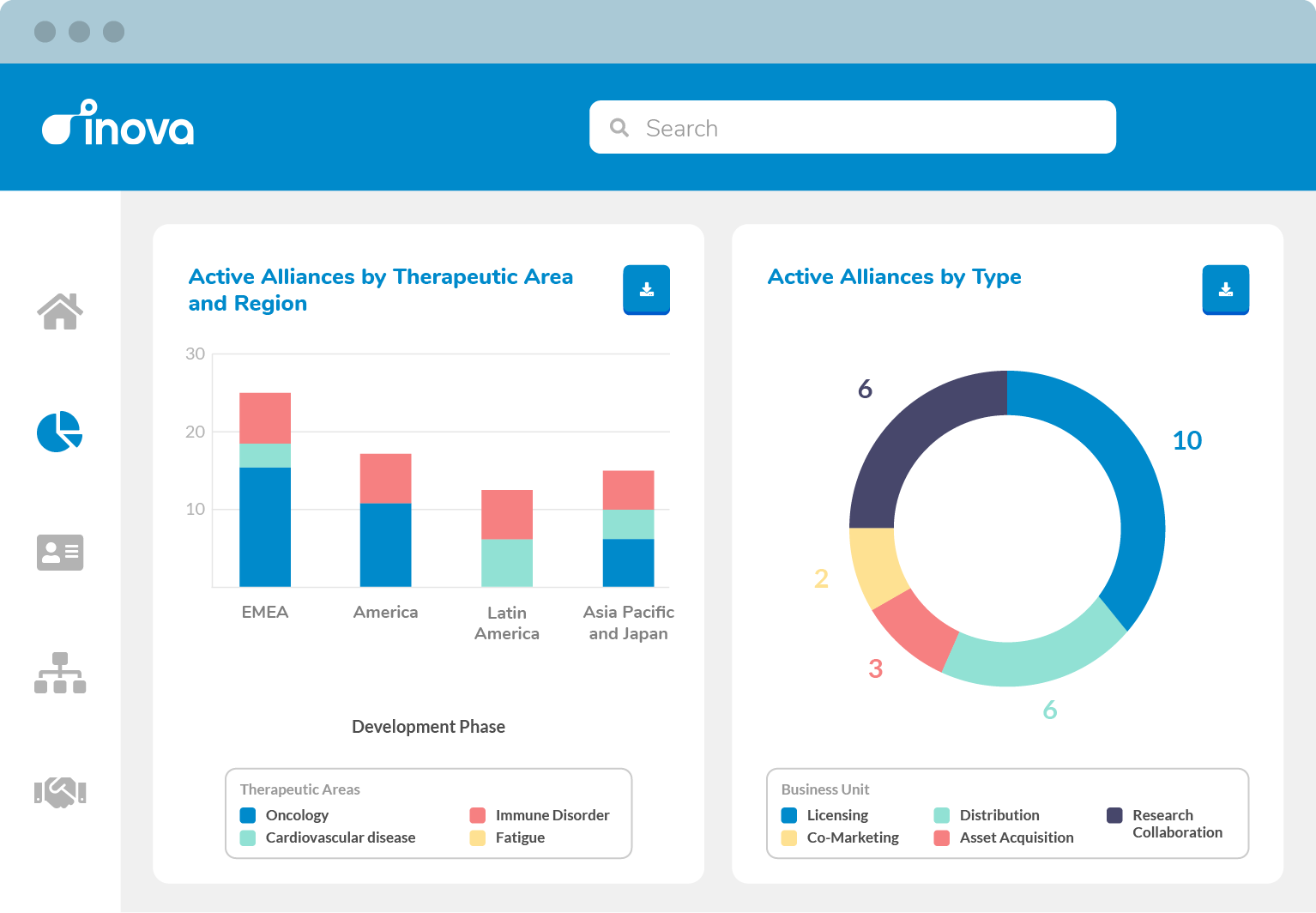 Get an overview of all your alliances instantly
Get a better understanding of the distribution of your ongoing alliances.
Inova enables you to quickly view the number of active alliances, then filter them by business unit, geographic territory, or therapeutic area.
You'll have an accurate snapshot of your all your collaborations worldwide.
Analyze the state of your partnerships accurately
Visualize the future of your agreements and get key insights such as the number of new contracts you that have signed, which ones are set to expire soon and what your workstream will be like in the years to come.
Then, compare your alliances by analyzing them according to their strategic importance, monetary value, complexity and more.
It's everything you need to evaluate the performance of your alliances.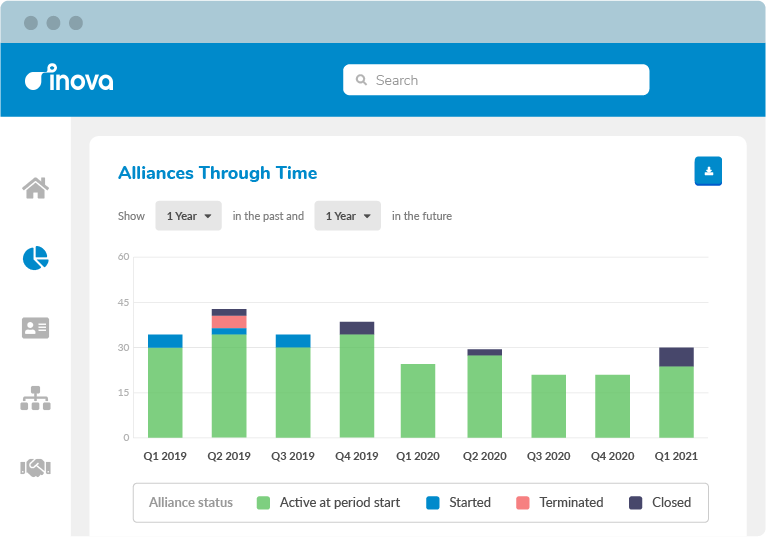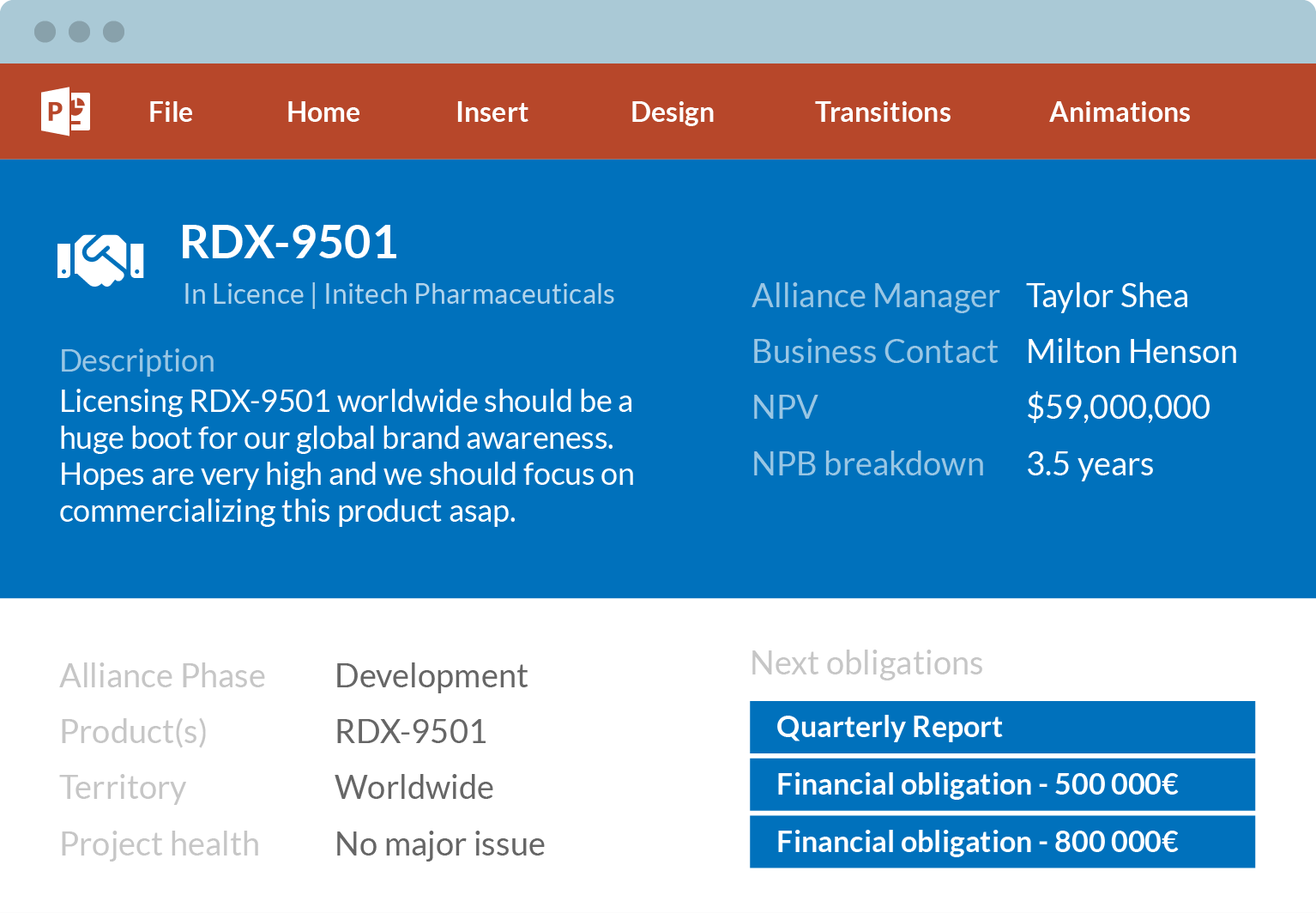 Present your alliances with our snapshot reporting
Need to provide a snapshot of your alliances for your next monthly meeting? No problem!
Inova lets you quickly create a PowerPoint one-pager for each alliance featuring the basic background information, key details, status and next steps for each project. Such one-pagers can be distributed via email or printed before the meeting so that everyone is on the same page.
It's all part of our never-ending efforts to simplify your regular tasks.
Discover more features
Lead Management
Invest your time on the most-promising leads
Opportunities Tracking
Manage your opportunities efficiently
Business Development
Effectively manage your opportunities
Alliance Management
Drive your alliances towards success
Investor Relations
Spend more time attracting the right investors
Contract Management
Expertly manage your strategic alliances without ever skipping a beat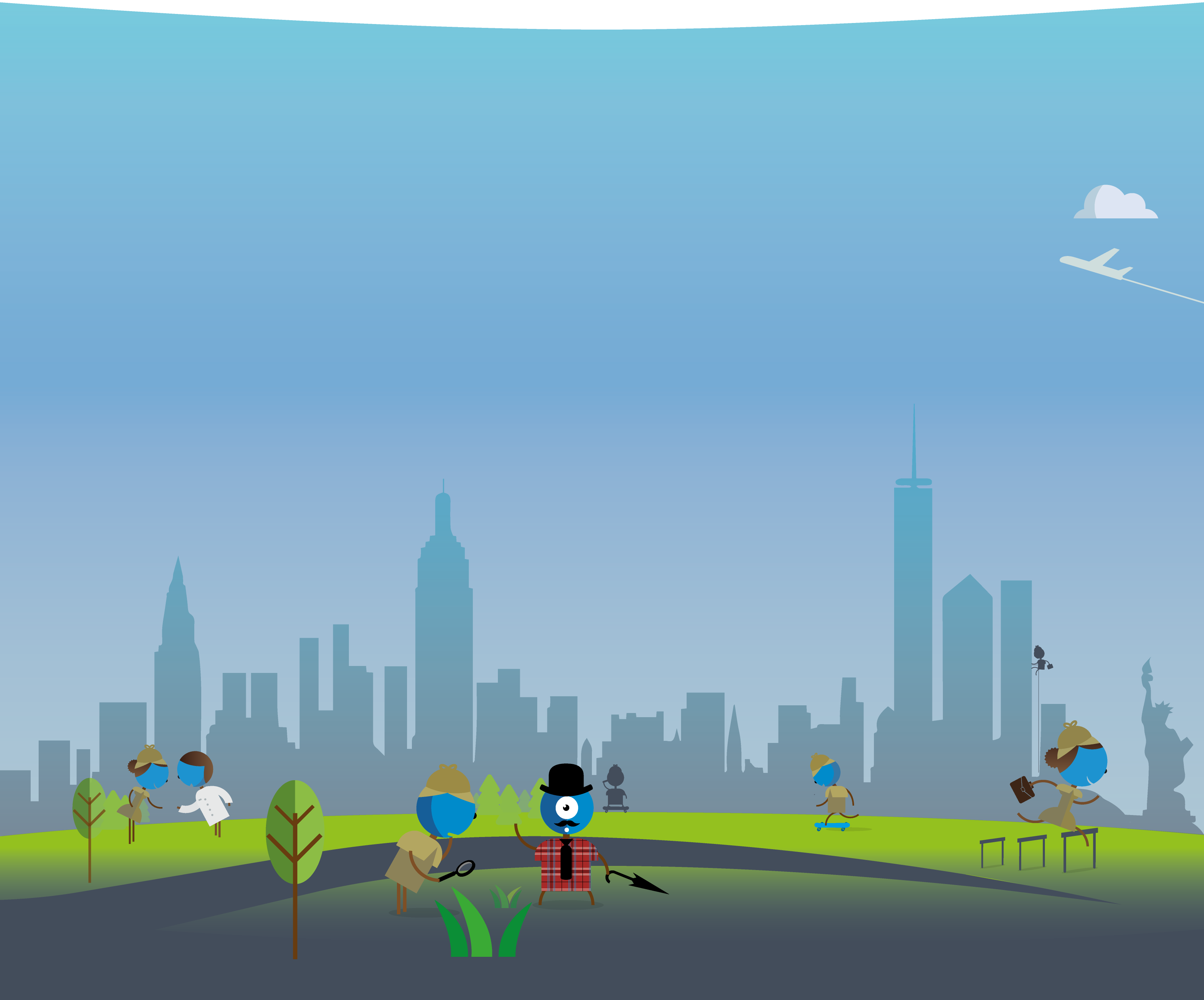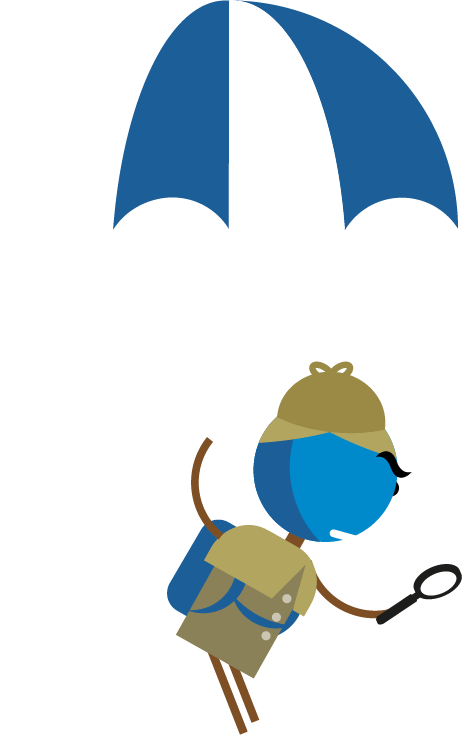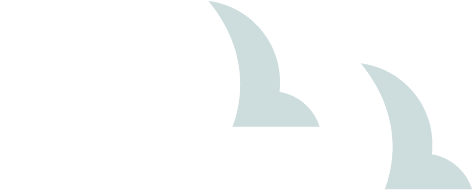 Why our customers love Inova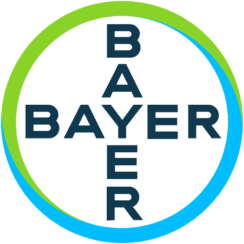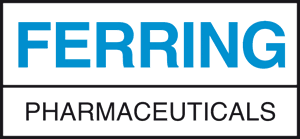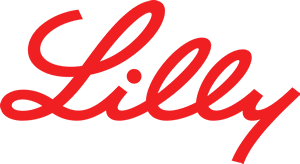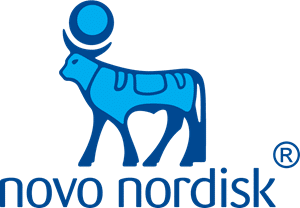 Talk to one of our experts
Schedule a live and personalized demo with our experts
We're always happy to help find the solution for your needs.
Schedule a demo today