Expertly manage your strategic alliances without ever skipping a beat
Contract Management
Congratulations! Finally, your hard work and dedicated has paid off. You've secured a strategic partner that's ready to work with you to bring your project to the market. Now you're faced with a whole new set of challenges concerning alliance management.
Inova is your all-in-one platform
for biopharma partnering
Our platform covers the end-to-end partnering cycle, meaning you can use it
for lead management all the way towards driving forward successful partnerships.
Alliances
Get a clear picture of your alliances
Get everything you need to know about your alliances in one place, including the alliance type, project description, territories, and other important details, along with any related emails and key documents like CDAs and any amendments.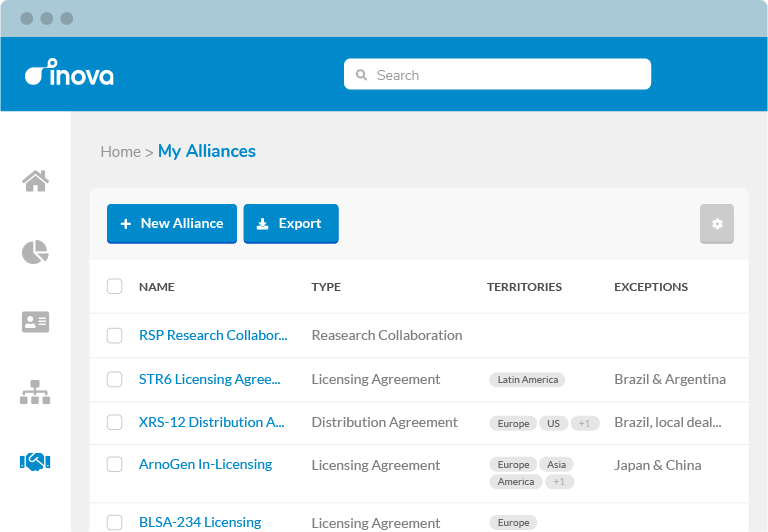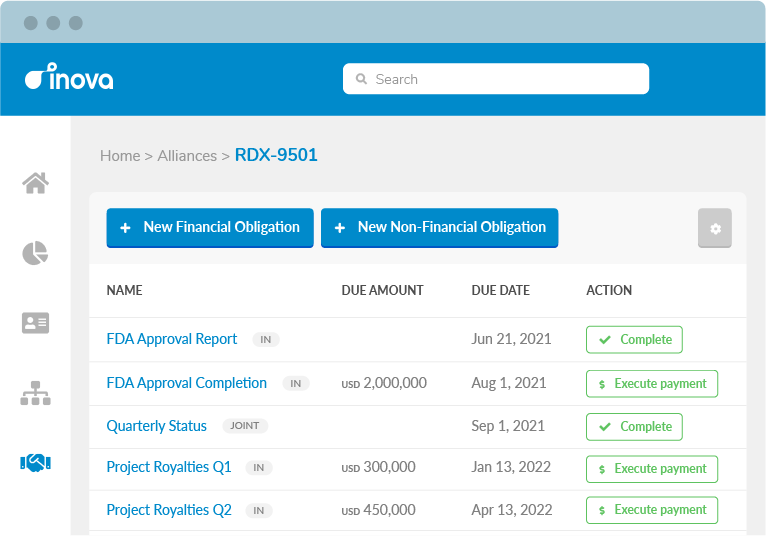 Obligations & Payments
Contractual obligations made simple
With Inova, you can effortlessly monitor, forecast and analyze your contracts. You not only monitor payments and non-financial obligations, but are automatically reminded via email of upcoming ones, so you never miss a deadline.
Using Issue Logs, you can track any problems that may arise as you work on fulfilling contractual obligations or during the life of the alliance.
Peer Matrix
Slick coordination between both parties
The peer matrix shows you who oversees what on both sides of the alliance. You'll always know exactly who to contact both during the project kick-off and throughout the life of the partnership.
Easily track important financial and legal information. Invite colleagues to use the platform to keep everyone on the same page and set up reminders to make sure details are updated or verified on a regular basis.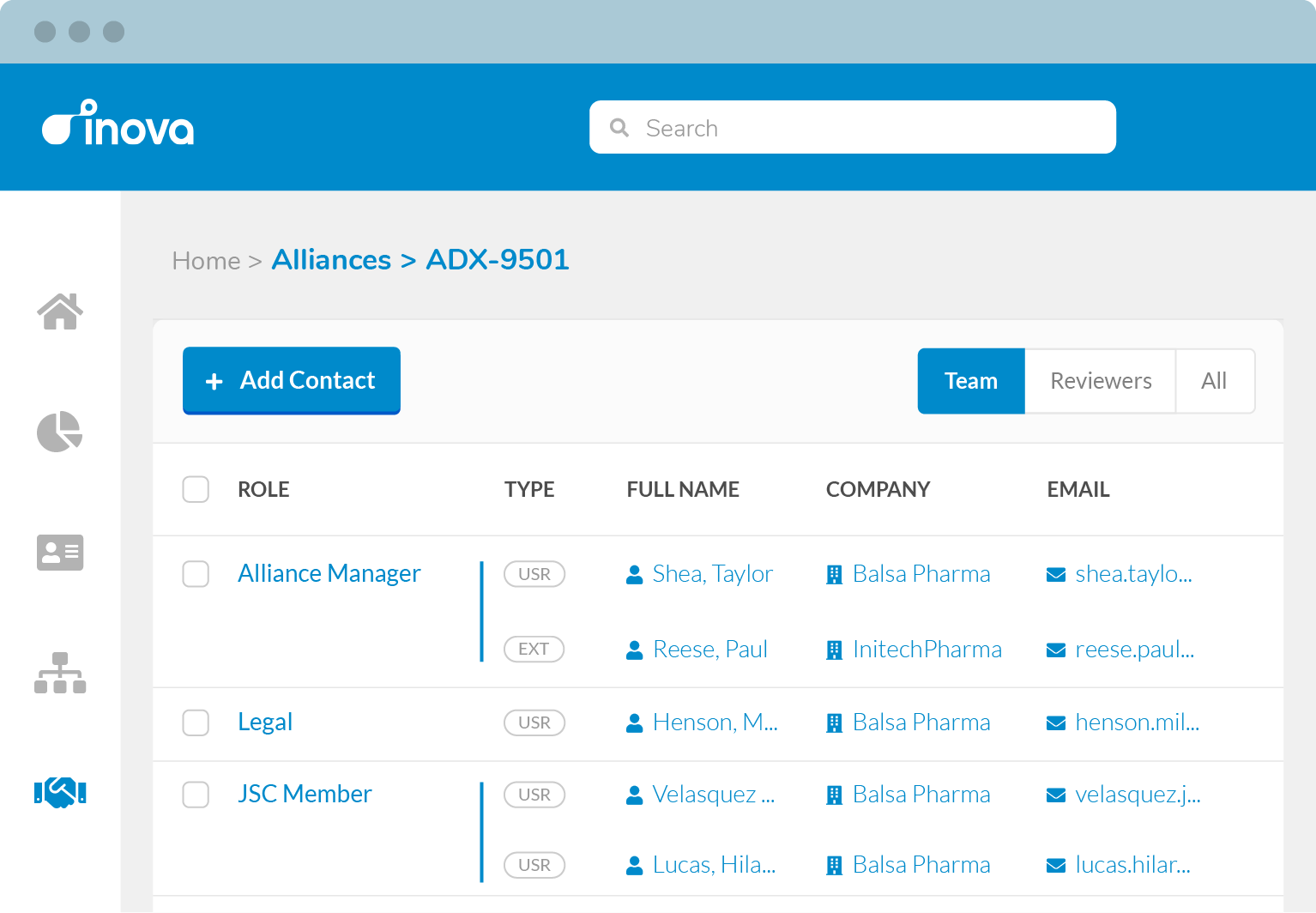 Reports
Run alliance reports for your next meeting
With Inova, you can quickly create one-page PowerPoint reports in a snap. Alliance reports feature key background information,
including essential details like the project's status and next steps.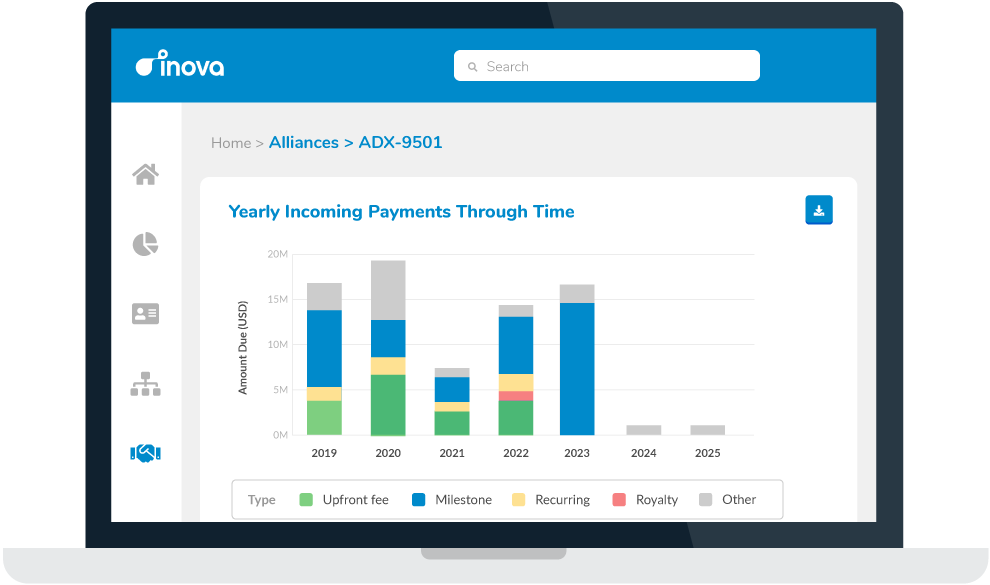 Popular contract management features
SecureSecure document management to safeguard contracts and other sensitive information
Health checksAlliance health checks - collect reviews from partners to get feedback on the partnership and how the alliance is going so far
Health scoresRun health scores to gauge the health of your alliances so you can prevent issues before they become significant
Discover more biotechs use cases
Business Development
Effectively manage your opportunities
Investor Relations
Spend more time attracting the right investors
Lead Management
Invest your time on the most-promising leads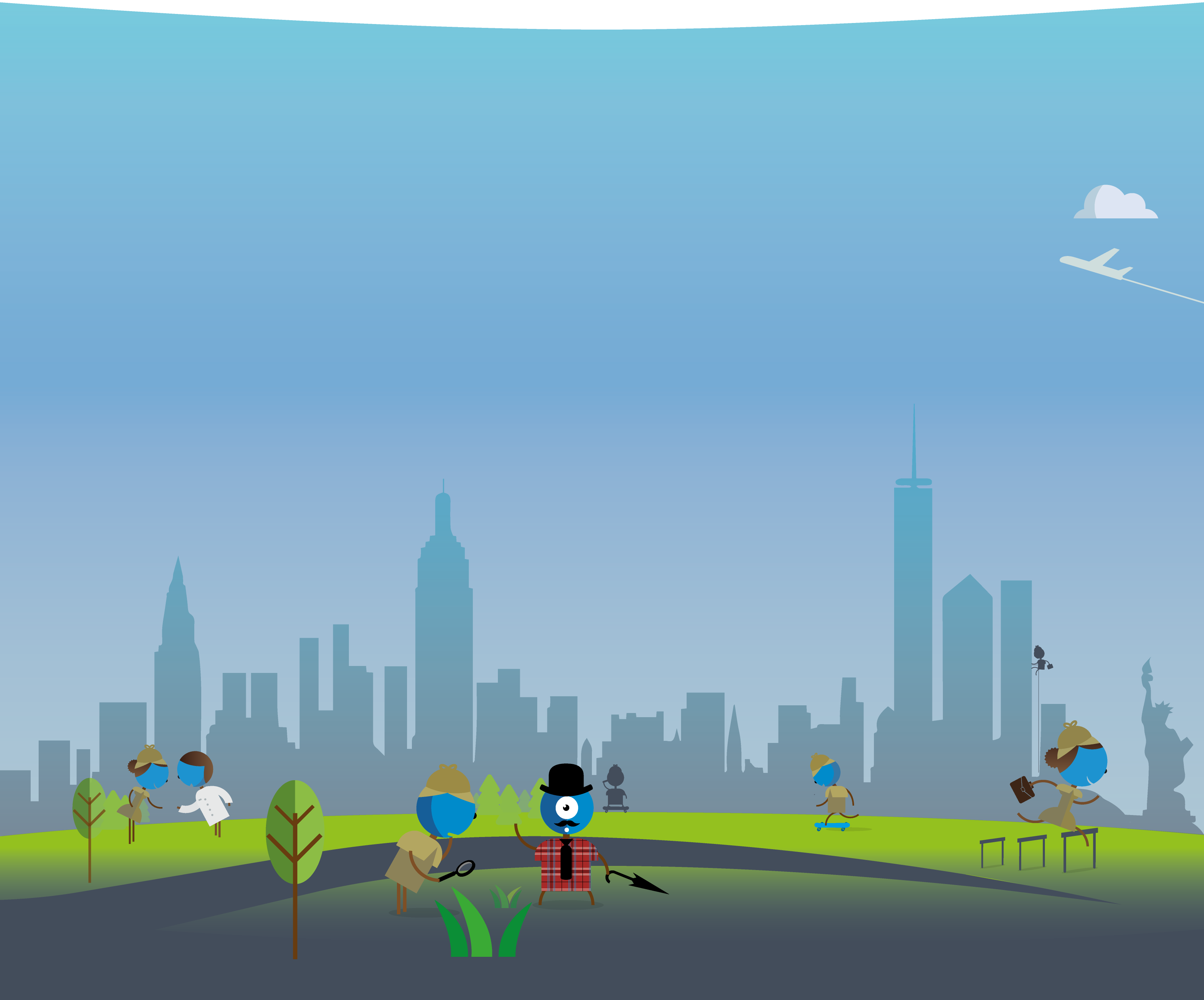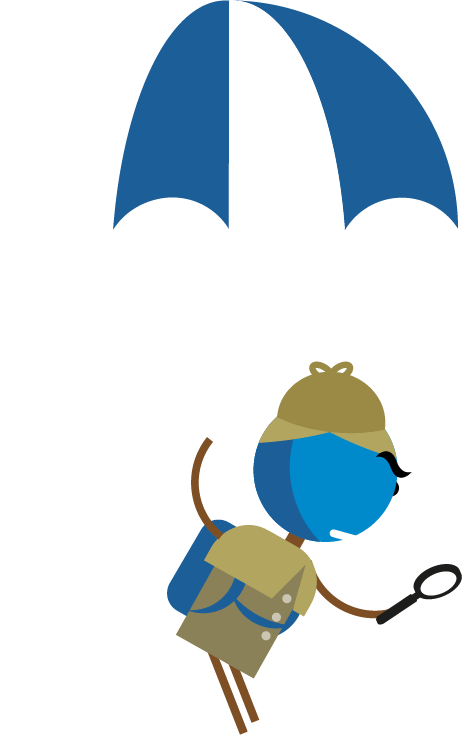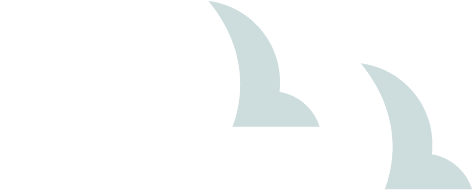 Why our customers love Inova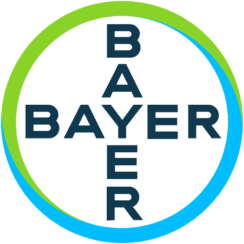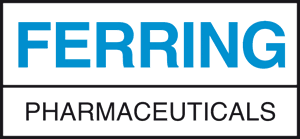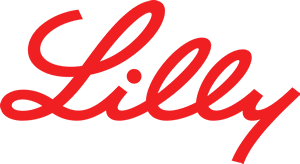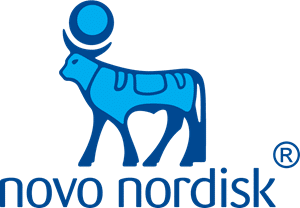 Talk to one of our experts
Schedule a live and personalized demo with our experts
We're always happy to help find the solution for your needs.
Schedule a demo today