Biopharma Conference
Bengaluru Tech Summit BTS 2020
Virtual Conference
November 19-21, 2020
23rd Edition Of Ends On a High Note
Asia's Largest Technology Event, Bengaluru Tech Summit 2020, held virtually between Nov 19-21, 2020, organized by the Department of Electronics, IT, Bt and S&T, Government of Karnataka, Co-Hosted by STPI concluded successfully. This was the 23rd edition of Bengaluru Tech Summit and the first virtual version of the event curated by MM Activ Sci-Tech Communications, the Event Partners. BTS 2020 with its theme 'Next is Now' highlighted the significance of advancing the future at an accelerated pace and the need for preparedness by using innovations and technological interventions.
Prime Minister of India Shri Narendra Modi inaugurated the Bengaluru Tech Summit 2020 in the presence of H.E Mr. Scott Morrison- Hon'ble Prime Minister of Australia, H.E Mr. Guy Parmelin, Vice President of Swiss Confederation and Shri Ravi Shankar Prasad, Union Minister for Communications, Electronics and Information Technology, and Law & Justice. The inauguration function was presided by Shri B.S.Yediyurappa, Chief Minister of Karnataka and also graced by Dr. C.N. Ashwath Narayan, Deputy Chief Minister and Minister for IT, Bt and S&T, Government of Karnataka and Shri Jagadish Shettar, Minister of Large and Medium Scale Industries and Public Enterprises, Government of Karnataka.
As part of the inaugural speech Shri Narendra Modi spoke about how Digital India is no longer seen as any regular government initiative, and has become a way of life particularly for the poor, marginalized and for those in the government. Thanks to Digital India, the nation has witnessed a more human-centric approach to overall development. Using technology on such a large scale has brought about several life changes for the citizens of India. The government has successfully created a market for digital and tech solutions and has made technology a key part of all schemes and initiatives.
BTS 2020 had 93 Conference Sessions focusing on IT, Biotech and Deeptech which were addressed by 357 Speakers and attended by 8507 Registered Business Delegates. The Virtual Exhibition had 248 Exhibitors including 146 Start-Ups. Under global innovation alliance 731 international Delegates from 25 Countries and 10 ministers level delegations participated and 8 MoUs were inked during the event. While millions watched the inaugural function, over 19,000 Business Attendees participated across Conference, Exhibition, B2B Meeting and Special Programmes like STPI-IT Export Awards, Smart Bio Awards, Rural IT Quiz, BioQuiz and BioPosters.
The Summit had leading innovators, scientists and tech evangelists participating from all across the globe. As part of the Global Innovation Alliances (GIA) track, there were 16 GIA sessions by international partners – Australia, Bahrain, Canada, Denmark, Finland, France, Germany, Israel, Japan, Lithuania, The Netherlands, Sweden, Switzerland, UK and Taiwan. Several industries also engaged with the Karnataka ecosystem during BTS 2020.
Some of the prominent speakers included Mr. Anand Mahindra, Chairman of Mahindra Group; Ms. Debjani Ghosh, President, NASSCOM; Mr. Avi Jorisch author of "Thou Shalt Innovate"; Shri. Sadhguruji, Isha Foundation; Dr. K Kasturirangan, Eminent Scientist and Member, INSA Planning Commission; Dr. Susan Hockfield, President, Emerita and Professor of Neuroscience Massachusetts Institute of Technology; Shri Kris Gopalakrishnan, Co-Founder Infosys & Chairman, Axilor Venture; Dr. Kiran Mazumdar-Shaw, Executive Chairperson, Biocon Lid., Mr. Prashanth Prakash, Partner, Accel Partners; Prof. Regina Barzilay Delta Electronics Professor; Prof. George Church, Professor of Genetics Harvard Medical School; Mr. Amit Agarwal, Head of Amazon India; Mr. Sonam Wangchuk, the renowned innovator and Dr. Steve Jolly, Systems Engineering Director Lockheed Martin.
Dr. C.N. Ashwath Narayan, Deputy Chief Minister of Karnataka, and Minister for IT, Bt and S&T said, "Bengaluru Tech Summit has emerged as the leading technology show not only for Karnataka State but for the entire country. This year I am glad that despite the pandemic challenge faced by the world, BTS received overwhelming response and it has truly become a global show. Participation of over 25 tech nations is testimony to the recognition of Bengaluru as the leading tech hub of the country. We are happy to announce that the 24th Edition of the Bengaluru Tech Summit is scheduled from 18th to 20th November, 2021." Add to your calendar
Add to your calendar

TRANSPARENT

19-11-2020

21-11-2020

true

America/New_York

10080

Bengaluru Tech Summit BTS 2020

You have added this conference from inova.io.

Virtual Conference,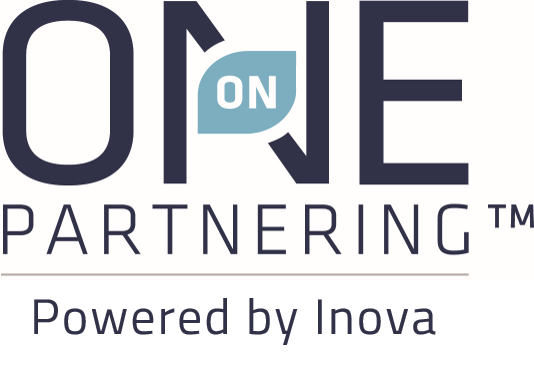 Bengaluru Tech Summit BTS 2020 is powered by One-on-One Partnering™
Inova develops the One-on-One Partnering™ platform of Bengaluru Tech Summit BTS 2020. It's a smart networking tool to find the right partners and schedule face-to-face meetings at Bengaluru Tech Summit BTS 2020 and +20 other partnering conferences.
Powered by One-on-One Partnering™
This conference is connected to Inova's partnering platform
One-on-One Partnering™ is a smart networking tool to schedule face-to-face meetings at partnering conferences. Since Bengaluru Tech Summit BTS 2020 is using the solution we built, it's easy for us to connect our products and thus you can easily retrieve all your conference meetings directly in Inova.