A dedicated CSM: The SaaS industry's best kept secret for success
Published on Sep 4, 2019
by Echo Zhang, Head of Customer Success Biotech at Inova Software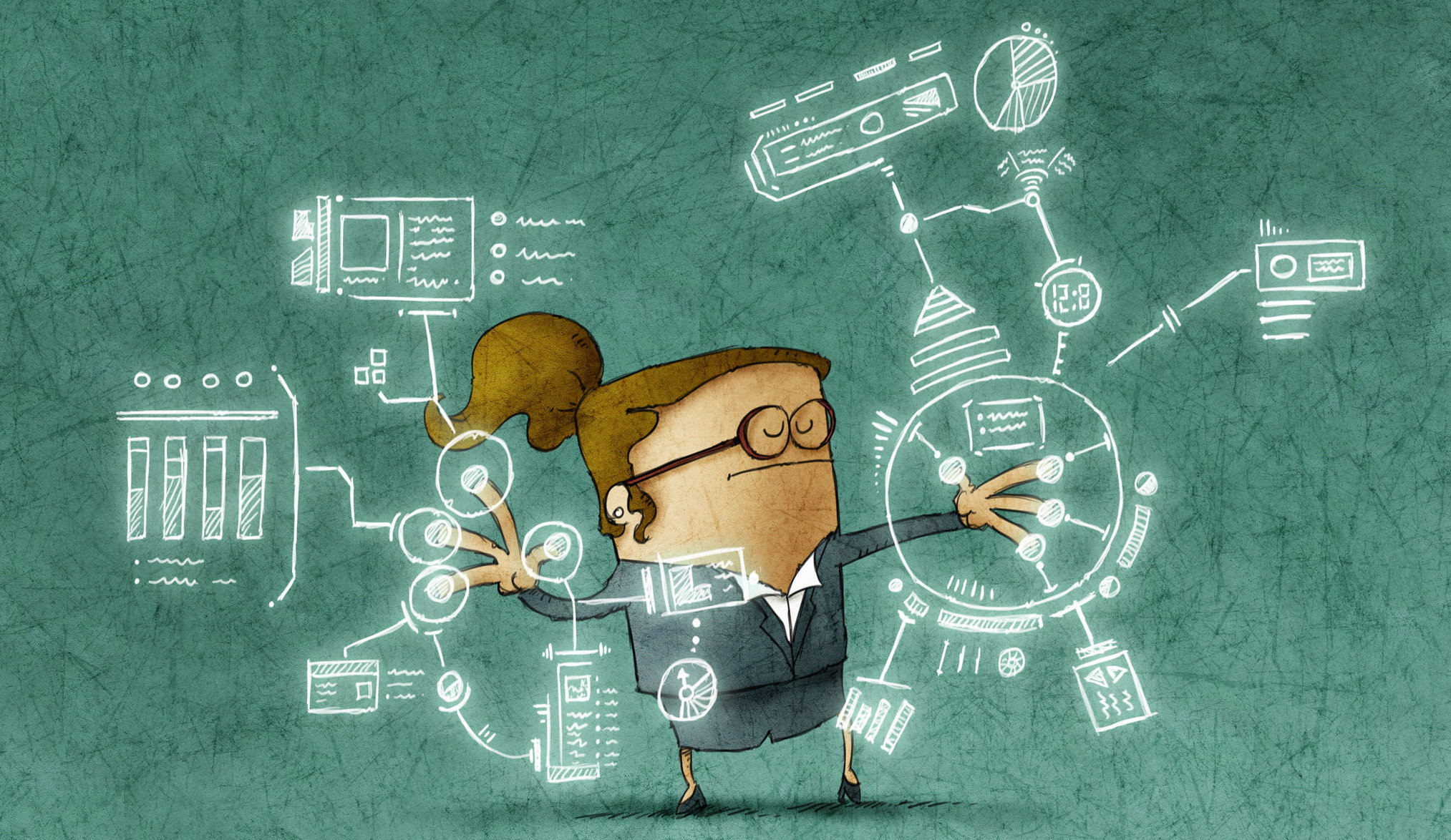 Early one morning, I dashed out the door to catch my train. As I waited on the platform, I quickly double checked that I had all my laptop connectors and the blue macarons I picked up last night (an Inova tradition). It was one of those days when you pack in a day of business travel, while still trying to get home early enough to kiss your children goodnight.
I was heading to an on-site training with a new client, Medincell. Medincell is a fast-growing company specializing in Long-Acting Injectables. Their mission is to provide better medicine for all through their innovation. They chose Inova to help them organize the large amount of information coming from different teams, and to provide a common space for collaboration.
This was not a "click-here-then-here" software training. Our trainings are designed to be a platform that brings teams together to brainstorm on their processes. They take a step back to reflect on what works and what doesn't, then move forward with a solution. Medincell's team was incredibly committed, engaged, and open-minded. They actively participated in discussions and, more importantly, offered their own suggestions on how to better collaborate together.
Watching this in action made me think about what Customer Success means. Customer Success is frequently confused with Customer Service, but it is about more than happy customers. Customer Success is about defining goals and finding solutions that enable customers to achieve their objectives. The process can be difficult - change is not always welcomed with open arms. However, it is also where a Customer Success Manager (CSM) brings the most value. More specifically, a CSM dedicated to one industry and one set of clients. It's rarely discussed, but this specialization and dedication has a big impact in 5 key ways.
1. Deep Industry Knowledge
To me, a CSM wears many hats. The most valuable one is the CSM's role as consultant. When you hire a consultant to help refine your process, they're expected to understand your industry. That's why Inova is dedicated to life science partnering. It is a very niche market - I agree. However, this specialization gives our CSMs the opportunity and freedom to truly understand our customers. We know what they do, the processes they follow, the difficulties they face, and what they want to achieve. This knowledge helps us build best practices that nurture the whole Inova client community.
2. Single Point of Contact Throughout the Process
At Inova, I work exclusively with our biotech community. Our team takes an end-to-end approach with clients. We do demos for our prospects, on-board clients, complete configuration fine-tuning, and support our clients' day-to-day activities. Throughout the entire process, they have just one point of contact. This eliminates the "telephone game" of passing a client from presales to implementation, then to support. We know their pains and needs from the beginning, and keep this information in mind from the get-go. It saves time, improves results and saves our clients from repeating themselves endlessly.
3. Build Relationships and Trust
A dedicated CSM means we know our clients personally. The interactions are relational and long-term instead of transactional. Building trust takes time. To me, trust is the number one success factor for a CSM. A CSM is there to be a trusted advisor that the client can involve when they want to improve their internal process. If a client is only in touch when they have a problem, there's no need for a CSM - a support team is sufficient.
4. Save Internal Resources
Business Development professionals are rarely software professionals. Typically, they need some support to use a new tool. Many companies appoint someone internally as an administrator, at least on a part-time basis. However, at most small organizations, no one has the bandwidth to do this. A dedicated CSM will shoulder this burden instead. In addition, a CSM's exhaustive product knowledge allows them to be fast and effective in their assistance.
5. Sharing Best Practices
When dealing with smaller organizations, a CSM is typically responsible for multiple clients that are similar in size and situation. Although the knowledge of what clients are doing is strictly confidential, best practices can be shared amongst the group. The know-how brought in by a dedicated CSM far exceeds what the technology alone provides.
At the end of my training with Medincell, one user commented that it was really helpful to have someone challenge them to reflect on and simplify their process. Despite the long day of travel and work, this comment instantly energized me. Helping clients improve the way they work is exactly what CSMs should do.
As a SaaS company grows, it's common to branch out across industries to maximize the number of customers. Eventually, it becomes impossible to have a dedicated CSM for each client. We are a little bit different here at Inova. It's not our goal to become the biggest CRM software provider in the world. Our vision is to accelerate partnering for the future of medicine. We are specialized in the life sciences industry in order to maximize our value to clients. If our efforts enable our clients to work more efficiently, and we contribute even just a little bit to bringing innovative medicines to patients faster, we can proudly call ourselves successful.
---

This article was originally published on LinkedIn on September 3rd, 2019 by Echo Zhang, Head of Customer Success, Biotech, at Inova.
---
Further reading
Compliance is a term that gets thrown around a lot these days, but what does being compliant in the ...
Read more