The New One-on-One Partnering System
Published on May 11, 2015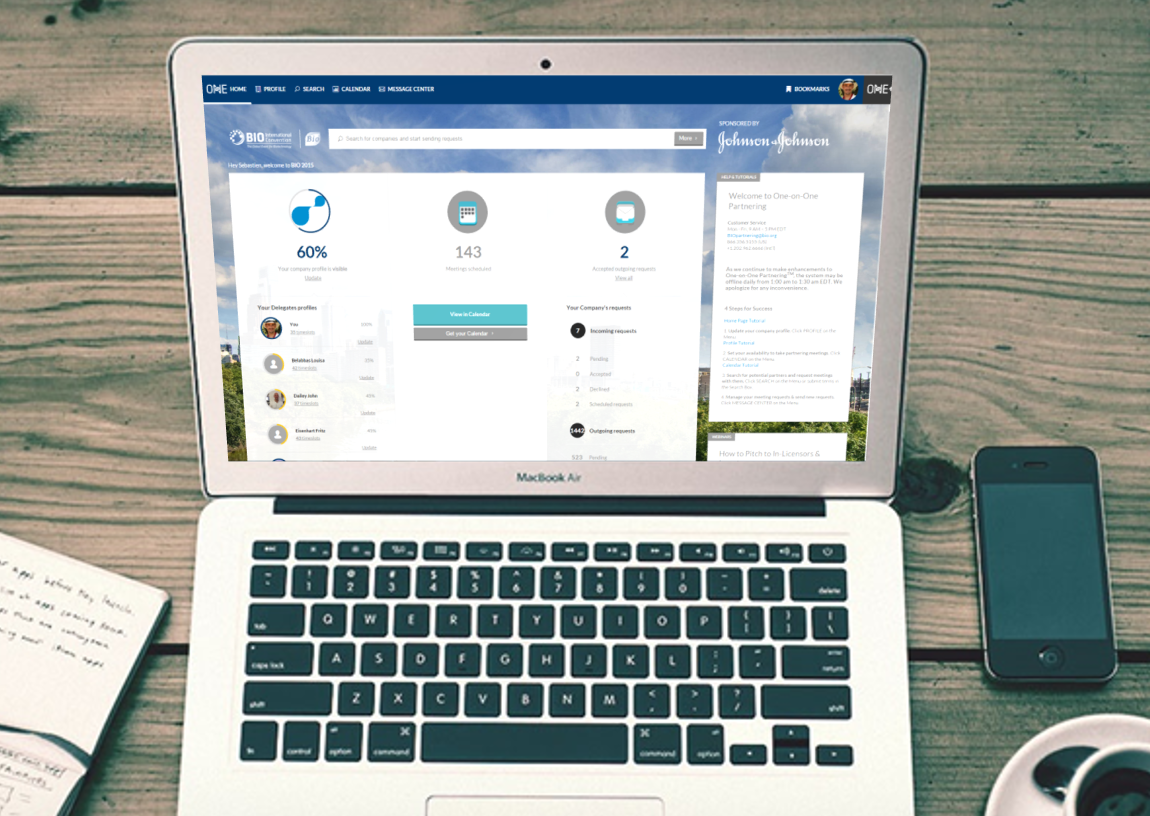 In the hunt to find and develop new breakthrough treatments, more and more companies are turning to partnering. Partnering events like the BIO International Convention, which attracts 15,000 of the most powerful biotech and pharma players from 65 countries, are a key opportunity to find the right partners. But, these events aren't cheap. When you add up the event fees, payroll costs and travel expenses, one event can easily cost over $8,000/attendee. And that's not counting hidden costs such as time spent manually entering data, coordinating and reporting on activities, gathering feedback and more.
That's why Inova and BIO have teamed up to create a cutting-edge One-on-One Partnering system. We've used our collective expertise in life sciences partnering to develop a new partnering system that is not only easier to use, but will also help users get more out of BIO. The new partnering system connects to Inova's biopharma CRM, putting all your partnering information in one place. Learn more about the Inova BIO Connector.
We're excited to present you with a few of the new and redesigned features below:
Enhanced Profiles: Show your best side
An engaging, interesting profile is key for attracting the best partners. That's why we designed a new media rich profile to let you really showcase yourself and your company. You can embed video, images, data, documents and presentations in your profile.
Intuitive Message Center: Faster, easier, more powerful
At the heart of the BIO conference partnering process is the message center. The new One-on-One Partnering features a redesigned message center with a modern, intuitive user interface. We've added new features to help you work faster and better. For example, you are now able to tag meeting requests. Your tags can be anything – a name, a department, a therapeutic area, etc. For example, you could tag key meeting requests with the name of the Vice President of Business Development, making it a snap for her to find and evaluate them.
But, tagging is not the only way to quickly find what you need. Powerful filters enable you to rapidly sort through your meeting requests. You can filter by whether the request is incoming or outgoing, the meeting status (i.e. requested, scheduled, rescheduled, etc.), the participants or even the company type.
When it comes to accepting or declining meeting requests, we've added a handy undecline button, in case you decline the wrong meeting or change your mind.
Fully Integrated Calendar: Working the way you do
The revamped calendar is more flexible, fitting how you work. You can export your schedule in a variety of formats including excel, pdf or ics, the calendar file format. This allows you to download your calendar and add it to Outlook, Google Calendar, Apple Calendar and more, putting your schedule in a familiar place.
We've also created a new way to view the available programming tracks – putting them side-by-side your calendar. Now, you're able to quickly decide which tracks interest you and fit with your schedule.
Smarter Scheduling: Save your energy for partnering
Walk less between meetings! A new algorithm reduces the walking time between meetings by up to 20%. BIO is exhausting, now you can save more energy for what really counts - partnering.
Learn more about how Inova can help you maximize your ROI at BIO with our whitepaper featuring 14 best practices for optimizing your meetings at the BIO International Convention.
Further reading
When I'm not at work or relaxing with my family, there's a pretty good chance you'll find me r...
Read more