What's new in Inova: January 2020
Published on Jan 30, 2020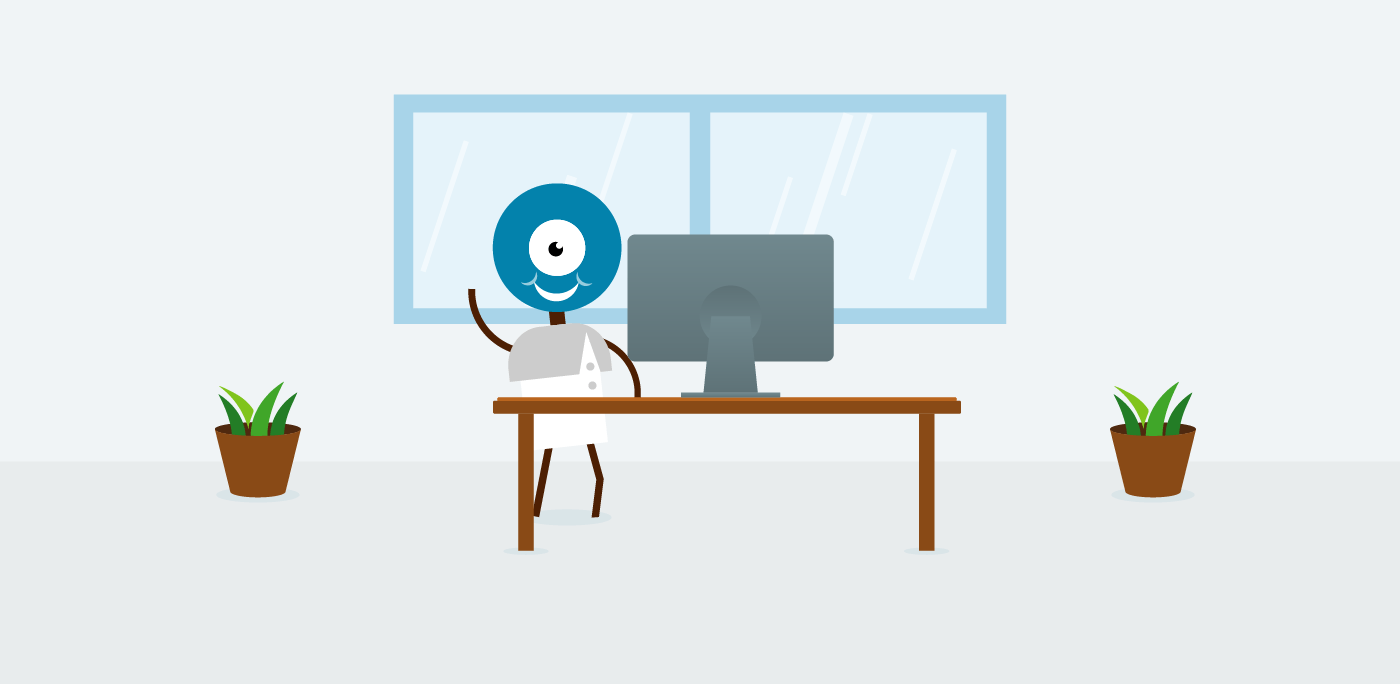 2020 is off to a fast start and, fittingly enough, our January newsletter is all about speed.
From adding Quick Create to every page to providing instant search results, we're constantly developing new ways to simplify and accelerate your partnering activities.
Continue reading to discover some of the latest updates to Inova and how you can start leveraging them today.
Get Search Results Instantly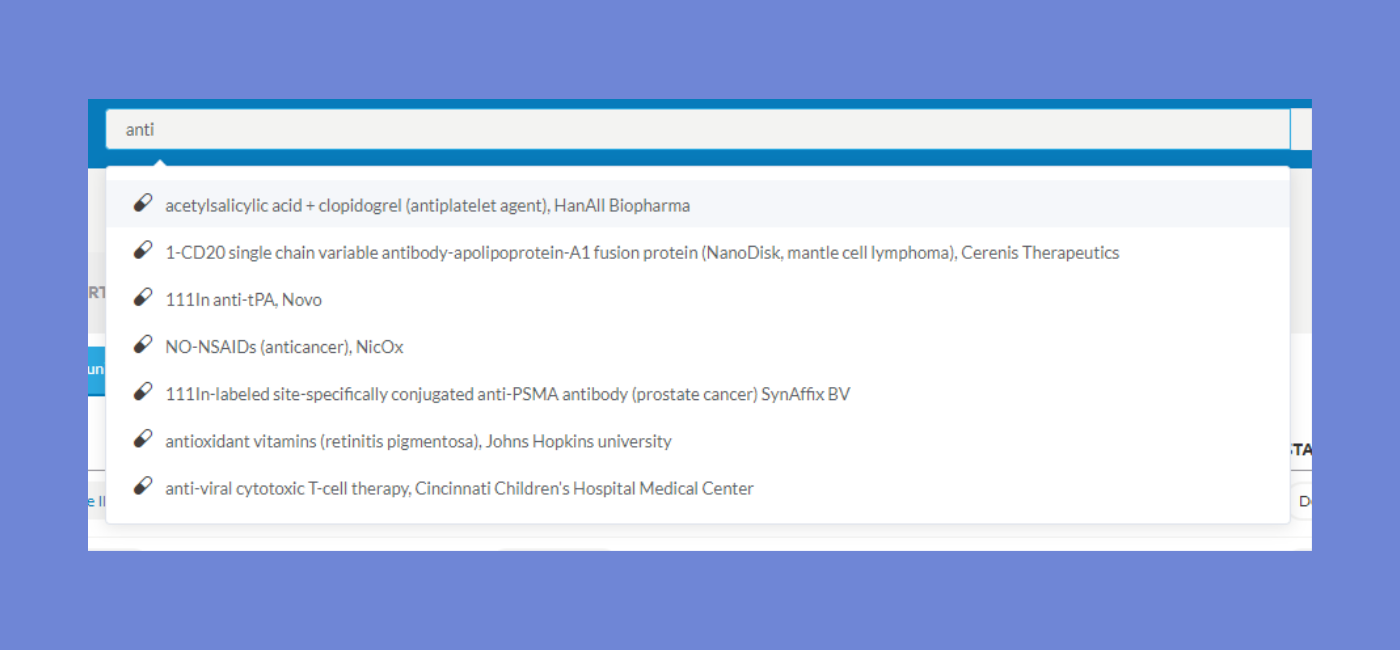 Find what you're looking for instantly with Instant Search. To use this feature, type your request in the search bar. As you type, the most relevant results will appear. To access a result, simply click on it.
This search is performed on the name of the main objects (i.e. company, contacts or assets) but not on documents or emails. If no results are found, an advanced search will be proposed instead.
Create New Entries Quickly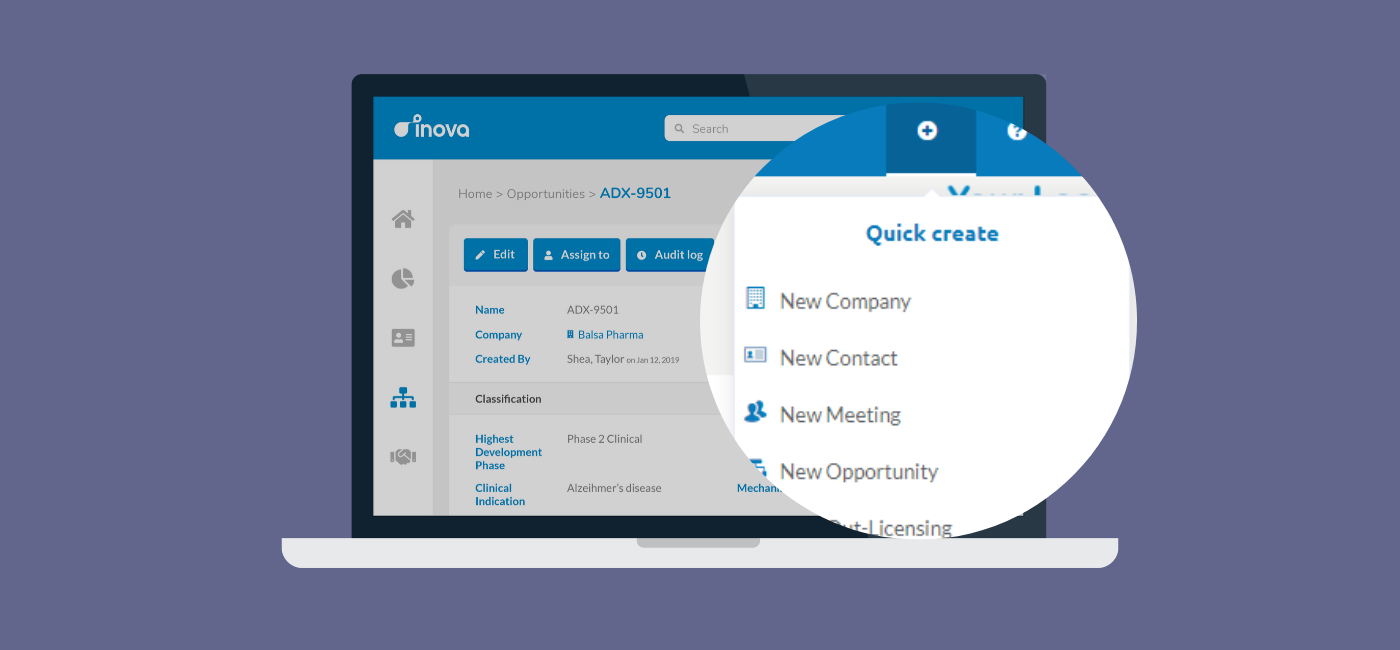 Next time you log into Inova, be sure to take a closer look at the header! We have added a new Quick Create button, allowing you to create new entries from any page, including companies, contacts, meetings and opportunities.
Additionally, we have streamlined the left menu by moving some settings and functionalities into the top header including My profile, My emails, Page Settings, About and Logout.
Leverage More Data from BIO Events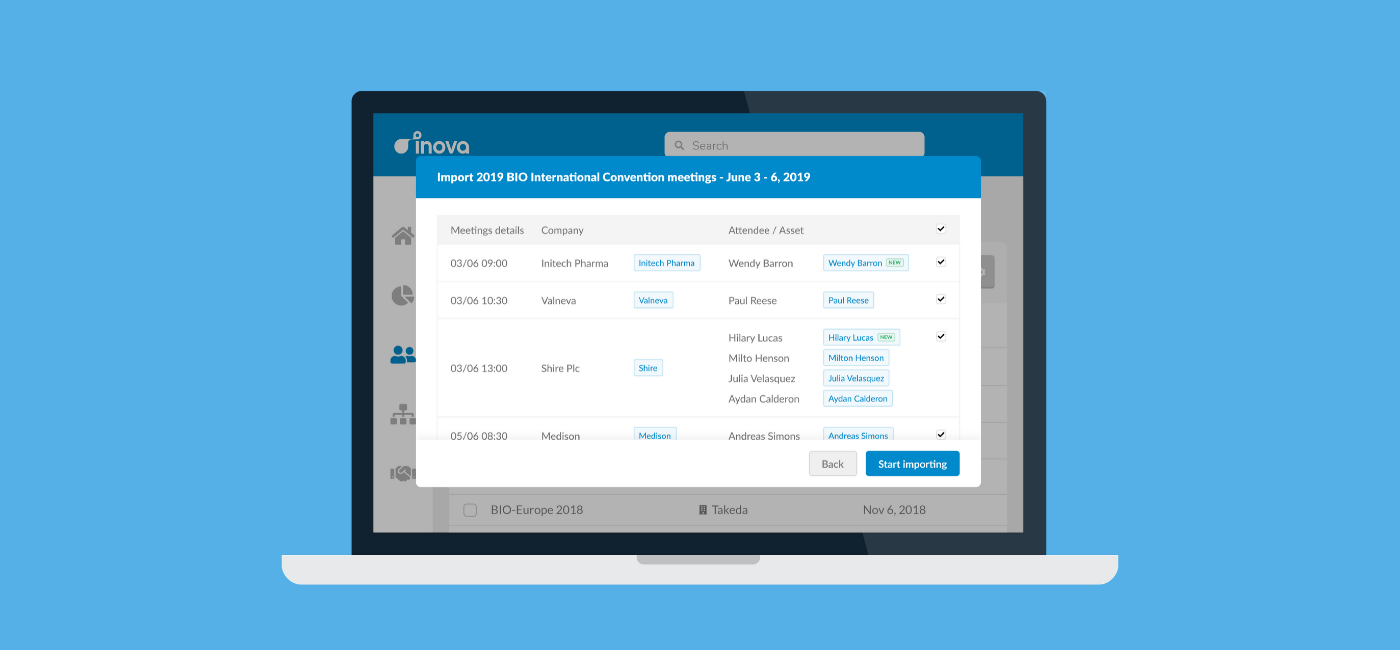 Save time and centralize important data by importing additional contact and company information from BIO events. The new fields available for import include:
For companies: Description, website URL, phone number, street address, city, zip code and country
For contacts: Street address, city, zip code and country
To prevent existing fields from being overwritten, this information is only imported when creating a new company or contact and not when updating an existing company or contact
Manage Recurring Obligations Easily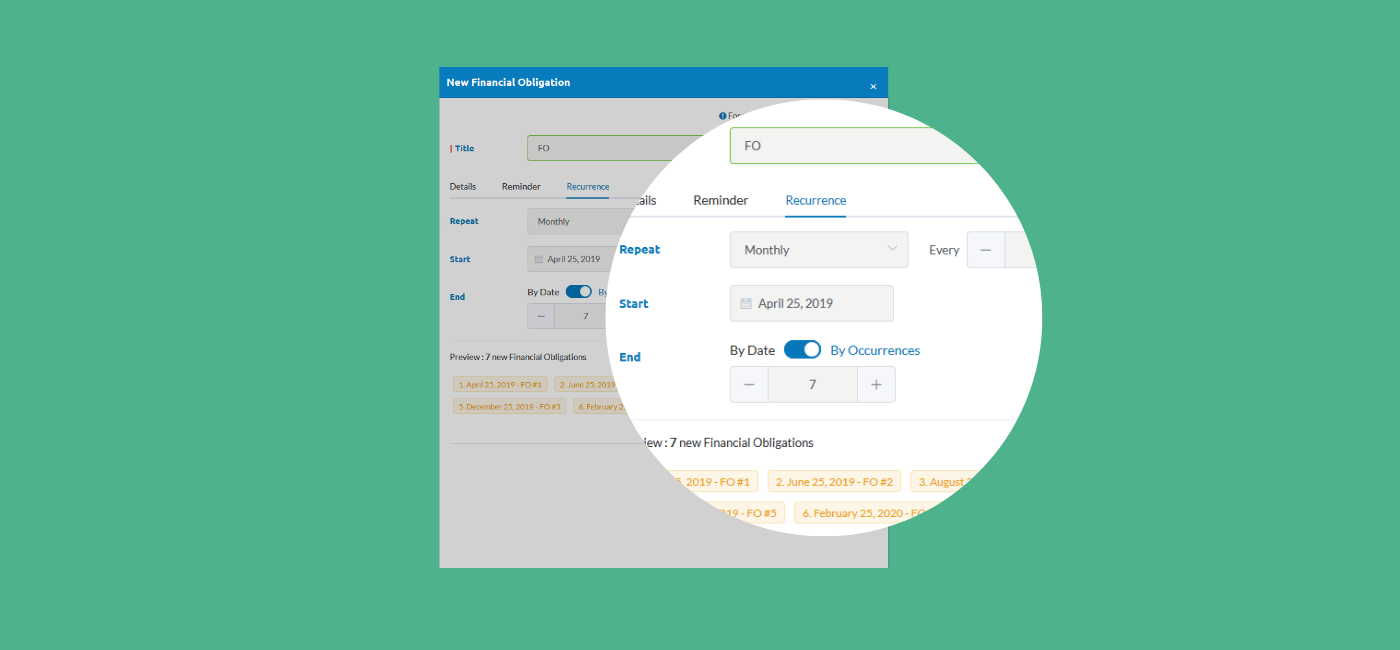 Managing recurring financial or non-financial obligations is a breeze using the new Recurrence tab.
When you have a recurring obligation, select the recurrence type (weekly, monthly, yearly) and repetition pattern (e.g. every 2 weeks). You can choose to end the recurring obligation by a certain date or after a defined number of occurrences.
And that's it! One less thing for your to-do list.
Precise Workflow Management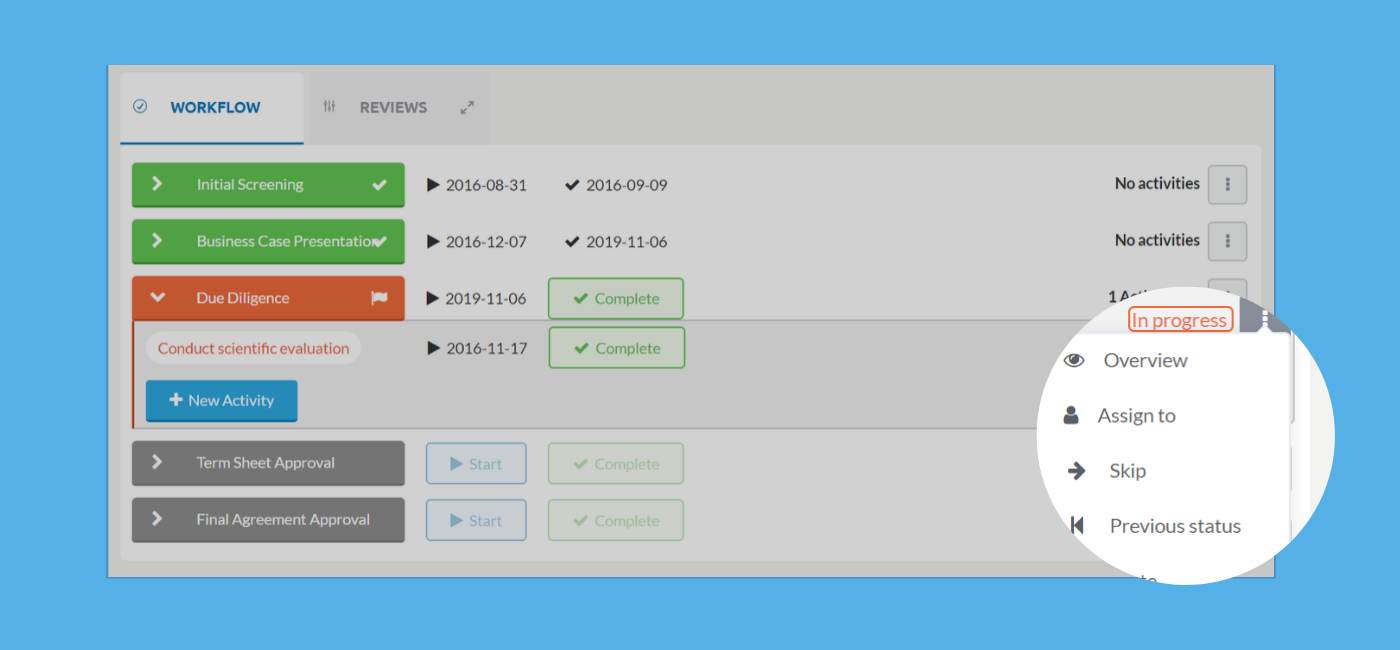 We're offering you both more flexibility and control over the workflow. The latest updates allow you to skip milestones and to require users to follow a precise workflow order.
If a milestone or activity isn't needed, simply skip it by clicking the Skip button. The skipped milestone or activity will then appear in grey in the workflow.
To more precisely control the flow of workflow milestones and ensure the accuracy of your reporting, use the Strict Workflow option. This option is activated by your Customer Success Manager and allows users to only run milestones in a precise order. Users will still be able to skip Milestones or Activities, if needed, but only in the designated order.
Quickly Create Projects from a Meeting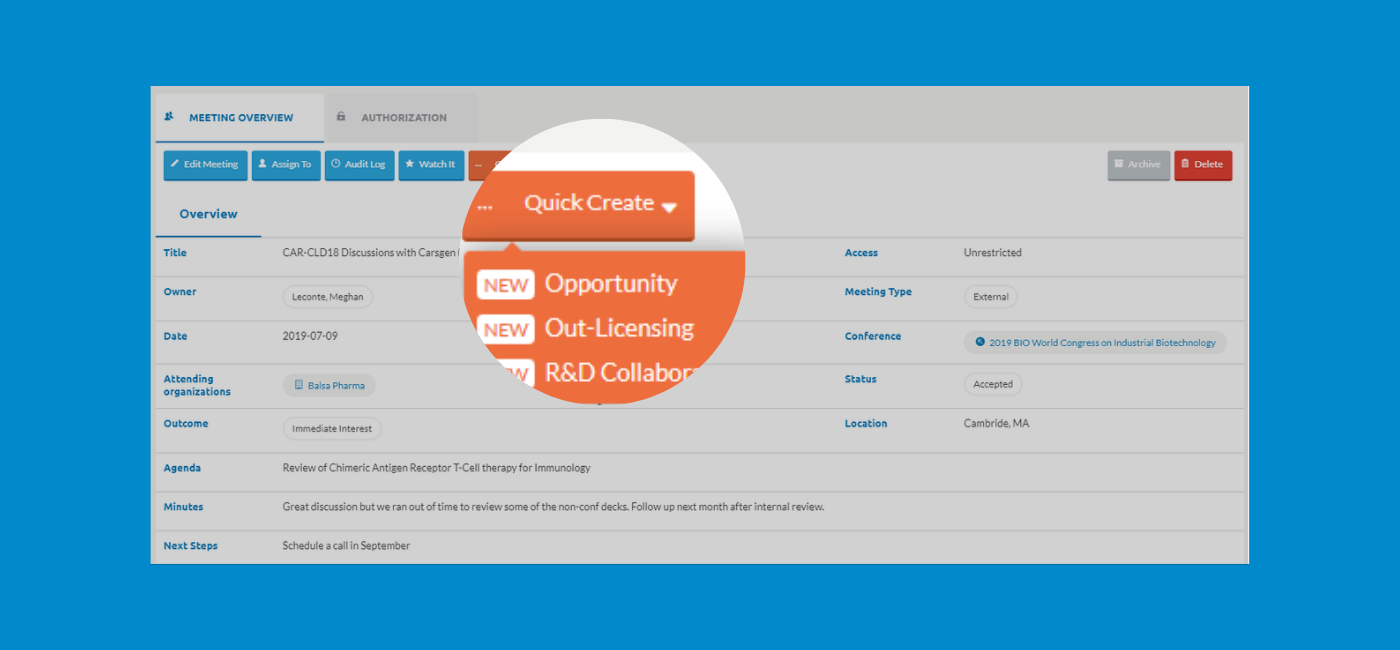 Adding to the arsenal of Quick Create options, it is now possible to use the Quick Create feature from a meeting. In seconds, you can create Internal Development, R&D Collaboration or Out-Licensing projects directly from a meeting.
Manage Filters Precisely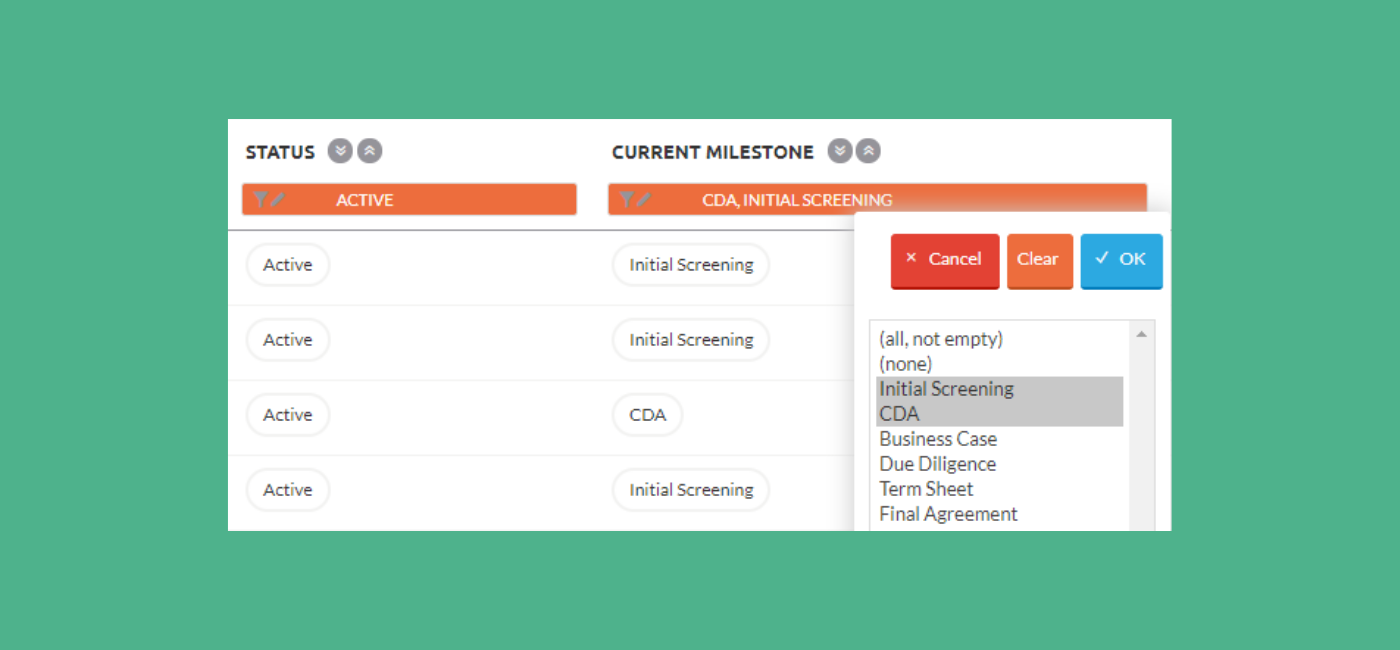 Lists are easier than ever to update or adjust. You can now delete individual filters on lists, precisely narrowing or expanding the results as needed.
These are just a few of our latest improvements and updates to help you get more out of Inova. If you have any questions, please reach out to your Customer Success Manager.
Further reading
Get ready for the 2018 BIO Convention with our a new whitepaper: 14 best practices for maximizing yo...
Read more